Quantico, VA
      The United States Marine Corps has recently enlisted four females to begin training with the School of Infantry at Camp Geiger, N.C. later on this week. This enlistment is part of an experiment which will aid to identify branches that can be opened up to females in the military.
     The females who graduate the course will not receive an infantry specialty occupation or MOS if they graduate, however it will be noted in their record of this achievement.
     This is quite a milestone for females in infantry occupations. It has been confirmed that the grading and tracking will not be any different than their male counterparts. Great strides have been made regarding females in the infantry since last year when Defense Secretary Leon Panetta removed the policy which excluded females from fighting in direct combat.
     Fifteen women started the course, and only four remained. It is said that the most grueling part was the 12.5 mile ruck march. The requirements for the march were to maintain a certain speed while carrying over 90 pounds of combat gear.  Eight females dropped from the course after this event.
     Though females still cannot be assigned to an Infantry MOS or earn an infantry special occupation, they are proving that they can meet and exceed the standards of their male counterparts. The only way for females now is up, even with their 90 pound rucks being carried on their backs while they trek forward.  
Washington, DC—the name o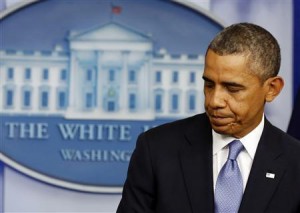 f the capital city is more often a punch line for late night comedians than it is a place associated with serious people.  And for good reason.  Amidst sequesters, government shutdowns, and the threat of a looming default on America's debts, the public is left to wonder if Washington will ever work again.
Join us Friday, October 18, 2013
TIME:    11:45 a.m. – 12:45 p.m.
PLACE:  Miley (Private Dining Room)
Roundtable discussions are open to students, faculty and staff at Salve Regina University. The Pell Center will provide a free lunch. Space is EXTREMELY limited. Please RSVP to pellcenter@salve.edu.
 08 July 2013 – Even though I was surrounded by 50 other people, all I can remember is being lost with my own thoughts as we travelled down the highway to our final destination, Fort Knox. I was already caught off guard at the sweltering heat; even though it was sunny, the air felt wet on my skin like it had just rained outside, and this was in shorts and a t-shirt. The heat would be the least of my worries though. The next 29 days at Fort Knox meant conquering my fears, pushing my body to extreme limits, and yes, it even meant surviving the wrath of the army's finest: Drill Sergeants.
The Drill Se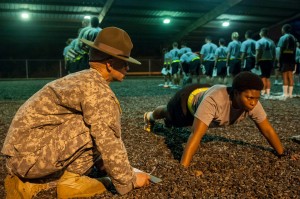 rgeants were the first people that we, the cadets, met upon arrival at Fort Knox. The key to survival was to do what you were told and to always look straight ahead. I learned quickly that wandering eyes and a swiveling head were perfect bait for Drill Sergeants. Plenty of fresh cadets were targeted because of nosiness. The Army is about discipline, and if you did not realize that from the moment you stepped off the bus, you would realize that soon enough.
On our agenda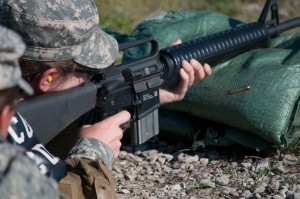 for the next month would be a rope's course, rappelling, combat water survival training, map reading, land navigation, Basic Rifle Marksmanship, STX Lanes, a stream crossing, and water borne operations. These were the events that w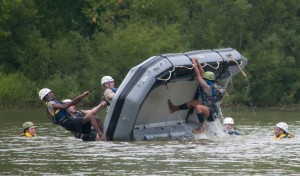 e expected; we also received skills and training in other areas, such as discipline, drill and ceremony, and military customs and courtesies, which were acquired during our time there. 
A typical day meant a 0500 wake up call, but usually first formation would be five minutes after that so we learned to set our alarms for 0415 to conduct per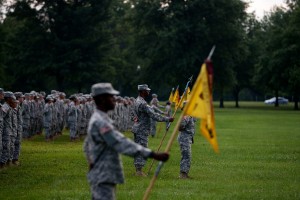 sonal hygiene and to be outside by 0450 for first formation. We learned early on that when the Army says one thing, it actually means something else. First formation was stressful in the beginning, but as we all began to get the hang of things, it was one of the best parts of the day. We were able to put the skills that we learned into action, and it was also a fun social time with members of our squad and platoon.
I was part of Fo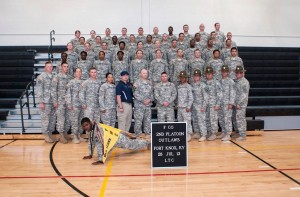 xtrot Company – 2nd Platoon, Fourth Squad. We had the best drill sergeants (DS), the best STO's (Squad Tactical Officer) and the best cadets by far. We had the best sense of camaraderie with each other; our platoon joked around a lot, but we knew when to be serious, which distinguished us from other platoons. 
After first formation, we went to the chow hall for breakfast. The time allotted to feed 150 cadets was 45 minutes. With that in mind, my platoon was always the first platoon into the chow hall; we took great pride in beating the other platoons, and no matter how hard they tried to beat us, we never lost a chow race. The line in the chow hall snaked along the wall at the front of the building, all the way to the door. If you were in the back, you waited a good 15 minutes to get served. And to wait in a chow line is not like waiting in a regular line. You had to stand at parade rest until the person in front of you moved forward. Then from there, you snap to attention, take a couple steps forward, and back to parade rest. There was no talking in line, and there was no talking when you sat down either. The actual consumption of food took about 7 minutes. We had no time while we were in there to taste anything we ate. You were wrong if you were looking around and talking to friends. You ate your food and left the building.
By the time chow was over, it would have been about 0600, so movement to our next location would start at around 0620. For example, the week that we
did land navigation, movement to the land navigation site started around 0630. A safety brief would start at 0705 and then we started plotting our points on our maps at 0730. By 0800 we were in the woods in order to locate our points and then by 1130 we were gathering back at the starting point. We would move to the busses and then by 1215 we were back at the company area to have lunch chow. By 1315 we would have been moved to the classrooms for instruction on map reading. We were in there for about 3 hours, so by 1630 we were with our STO to learn about leadership and basic duties of an officer. By 1730 we would have been moved to the chow hall for dinner chow, and then after that we may have had some drill sergeant time until we had to meet with our STO at 1930.  
Drill Sergeant Time was my favorite time. When we were with the DS we learned so much about the real army. They were our true gateways to knowledge. There was a period during my time at Fort Knox that I contemplated if being an o
fficer is the right path for me; I so looked up to my Drill Sergeants, who are experienced NCO's. As an officer, I will never have an NCO experience, and that is why so few officers are respected. An officer truly has to pro
ve himself. I will be a Second Lieutenant in less than 2 years. I will be 22 years old, will never have seen or experienced a combat situation, yet I will be saluted by men and women who have been serving for longer than my whole lifetime. It is a very humbling experience if it is used the proper way.
The friendships that I made will be lifelong bonds. I still talk to two girls in a group message on our cellphones every single day. It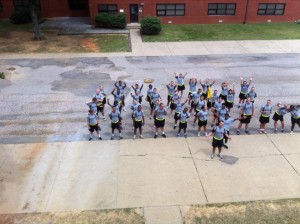 is a really good feeling to have people who are the same as you in uniform, and who are also the same as civilians. W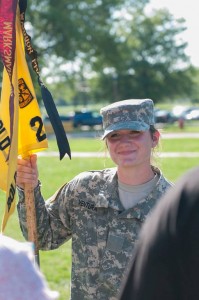 e understand each other like others cannot understand us. It is also amazing to know that I work for the best organization on earth. The U.S Army has changed my life in just one short month, and I cannot wait to see what it has in store for me for the next couple of decades. My time at Fort Knox was grueling and tiring, but it was rewarding and completely enjoyable all the more. If I was given an opportunity to go back, I would say "yes" in a heartbeat! 
According to Defense Secretary, Leon Panetta, "We clearly have had an impact on (al-Qaida's) presence in Afghanistan…"
Impact; what impact? Each day, an American family loses a loved one to the Taliban; roughly 2,000 soldiers have died since we retained a presence in Afghanistan in 2001, nearly eleven years ago. And many of those who fought, but were not killed, now suffer of PTSD, a growing mental condition which has sadly imprinted itself among our country's bravest individuals.
This war has been the longest in all of our nation's history. Naturally, questions surface that surround the thought of us maintaining our forces in a country that has had more than a decade to reform itself and make progress in a world that is more inclined to modernity. Is it worth it anymore, or was it ever, to sacrifice our sons and daughters for a country that seems rather incapable of change?
President Barack Obama has been working diligently with President Hamid Karzai of Afghanistan to sign a strategic partnership agreement which should promise a sense of stability in a relationship between the two countries which aims to last into the future. This agreement has aided the transition to an "Afghan responsibility" for security. The presidents plan to have the security forces handle the majority of combat missions by the end of next year. And by 2014, the Afghans will have taken over completely.
The end of this era welcomes the renewal of America. Perhaps this new generation will live in a time without war, and will experience economic splendor and tranquility at home. I do not believe that a continued presence in Afghanistan will help to stabilize the country; however we, as Americans with sound moral judgment, shall make sure that the Afghan security forces are strong enough to take over where we left off. When this idea becomes reality in 2014, the United States will finally be able to focus on herself and on her people.
Fifteen year old, Anusha became one of 943 reported honor killings that happen in Pakistan each year. Her family killed her by pouring acid all over her body which had already been wounded from a beating. The reason for such treatment was because she sullied her family's name by looking at a boy passing by on a motorcycle.
Honor killings are frequent occurrences in Pakistan, as well as the Middle East and Southwest Asia at large. Families will murder their daughters, wives, sisters etc. in order to preserve the family name, and wash it clean of any shame that may have tarnished it. If a girl is caught having an affair, she will surely be killed; but even if she doesn't cover up her face or hair, if she wears makeup, or has friends from another religion, she is prone to this abuse by her own kin.
The concept of honor killings does not derive from religion. It is a cultural phenomenon that is common in most patriarchal societies. Even in the 21st century, there are attitudes that still exist which believe that women are the property of the men, and they have no rights of their own. Women are a commodity; they can be bought, sold, and in Anusha's case, killed. Luckily for her, for Anusha's honor, her mother and father are in jail and are awaiting trial. But for all those women whose deaths go unheard of, remember them and be their voice.
For more information, please visit http://honour-killings.com/
A new election season is always an exciting and vibrant time for the people of the world, but especially for the citizens of the United States of America. The Salve Regina and Newport communities took part in this excitement with an event to watch the first of three debates between Governor Mitt Romney of Massachusetts and President of the United States Barack Obama. To shake things up a bit, the Pell Center for International Relations and Public Policy hosted two guest speakers to discuss the presence of foreign policy in the campaign and its relevance to politics today.
The experts were Michael Auslin, a columnist for the Wall Street Journal, and Michael Cohen, a commentator on American politics and U.S foreign policy. Both men offered varied views of what they believed were the prevalent issues in foreign policy today, though they both agreed that each party has lacked an effective foreign policy plan.
While the two speakers agreed that The United States has lacked an effective foreign policy strategy since the Cold War, they disagreed on the relative merits of the two presidential candidates. According to Cohen, Obama has a solid track record on foreign policy. He cited two examples: the killing of Osama bin Laden, and the removal of American troops from Iraq. Those two achievements, Cohen argued, earned the President the trust of the American public. Because of that trust, Cohen predicted that President Obama will have greater opportunity to do more with his foreign policy in a second term. Romney, in Cohen's view, is undiplomatic in his foreign policy, and his policy prescriptions seem to strongly resemble those of former President George W. Bush. The public would rather be non-interventionist, said Cohen, who asserted that the country's ability and appetite to make the world a better place is limited.
Michael Auslin defends a more interventionist approach to U.S. foreign policy, explaining that our country's moral values are what prompt us to enter onto the world stage.
The environment that the Pell Center enabled to create was one of curiosity, political interest, and even fun. Though there were a mix of Republicans and Democrats, the environment was never hostile. During the question and answer session, the audience was surveyed; they used clickers to indicate their opinions on certain issues and topics.
Prior to watching the presidential debate,  57% of the audience was in favor of Obama, while 32 % were in favor of Romney. 9% were undecided.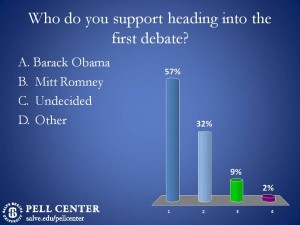 By the end of the night, after the debate, 47% supported Obama, and 44% supported Romney.
This eliminated the twenty percent difference from the last poll, but consideration must be made that not everyone who voted in the first round was around for the second round of polling.  When asked which issue was most important to them prior to the debate, the audience chose "economic recovery" with40% of the vote.
Healthcare and the national debt followed in a tie for the second most important  issues. On the question of who will best address the national debt; the audience was split; 46% voted Obama, and 46% voted Romney.
In all, the night was a success. Auslin and Cohen helped to inspire a great mixture of both passion and reason within the audience, which ranged from twenty year old college students voting in their first presidential election, to other citizens who have had more opportunities to vote.  The debate last week proved that ninety minutes is a lifetime in politics. With three weeks to go, it is anybody's race.