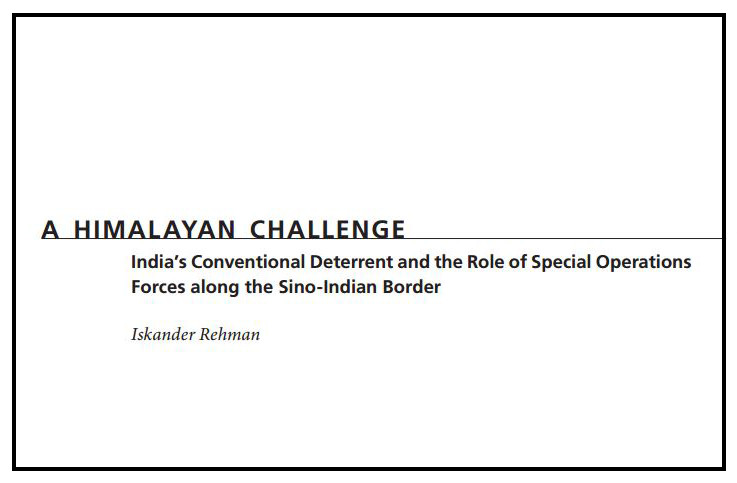 Newport, R.I. – Pell Center Senior Fellow Iskander Rehman recently published an article entitled, "A Himalayan Challenge: India's Conventional Deterrent and the Role of Special Operations Forces Along the Sino-Indian Border," in the 2017 Winter Naval War College Review.
Dr. Rehman's article aims to give a clearer picture of the security dynamic along the Sino-Indian border. It draws on field trips to the Himalayan border states of Sikkim, Himachal Pradesh, and Jammu and Kashmir as well as close to thirty interviews with intelligence officials and Indian Army (IA) and special forces officers, both serving and retired.
"Conducting research for this study was both challenging and enthralling. Challenging because few detailed, open source studies have been published on the security dynamic along what continues to form the longest disputed land border in the world. It can also be difficult for foreign researchers to gain access to interviewees willing to discuss, even in general terms, some of the security issues deemed most sensitive by the Indian government.
It was an enthralling experience  for precisely these same reasons. After many months of careful preparation and groundwork, I had the opportunity to conduct a series of interviews with senior Indian security managers–both civilian and military. Through our interactions, I learned a lot about New Delhi's special forces, as well as its military posture and challenges along the Sino-Indian LAC, or "line of actual control." I was also able to travel to some of the most beautiful–albeit remote–portions of the Indian Himalayan belt. My hope is that the Naval War College's readers will find the insights gained from my research, interviews, and field trips useful for their own reflections on South Asia, special operations, and the future of mountain warfare."
The article lays out the operational benefits to be accrued from the tailored employment of Indian special operations forces in a number of potential conflict contingencies along the Sino-Indian border. While warning against an overreliance on special operators,  it argues strongly in favor of a better integration in-between Indian special and general purpose forces.
Download the article here.
Find the Winter 2017 Naval War College Review here.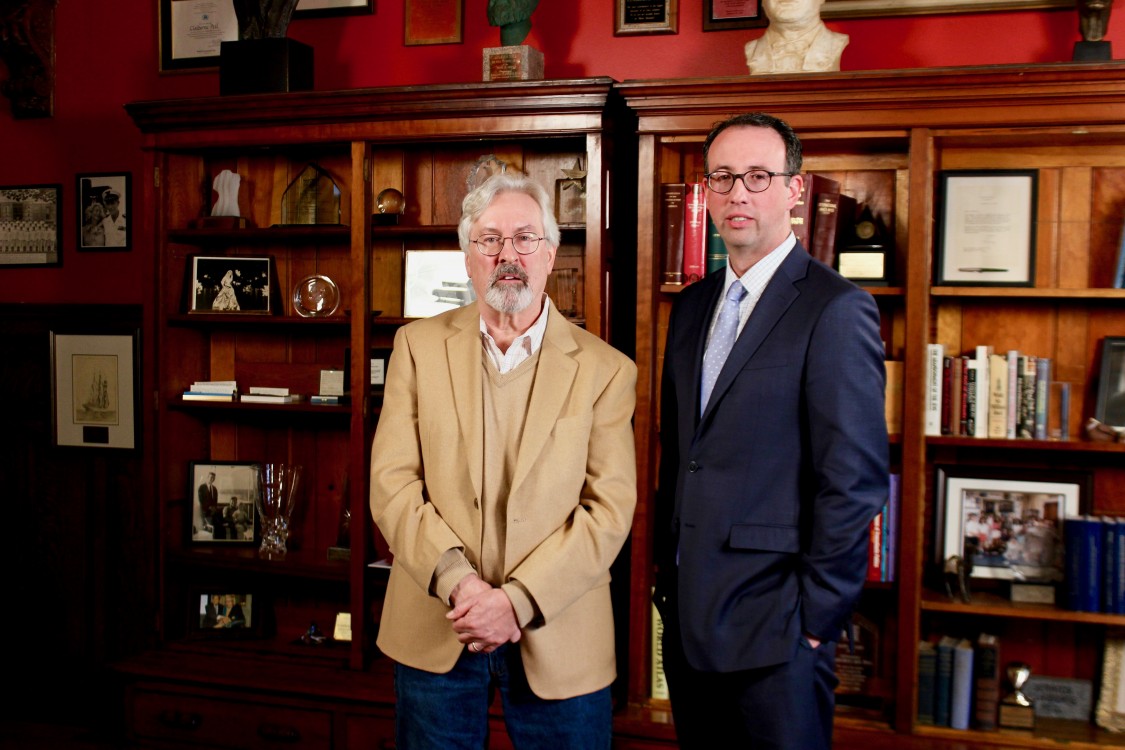 Newport, R.I. – The assault on fact and truth in public life, fueled by fake news and propaganda, has been named the 2016 National Story of the Year by the Pell Center at Salve Regina University.
"The Story of the Year identifies the most important narrative to emerge in public life in the previous 12 months," said G. Wayne Miller, visiting fellow at the Pell Center and director of the Story in the Public Square initiative. "From international stories to the hashtag narratives of the U.S. presidential election, we had lots of material to consider this year, but the emergence of the 'post-truth' era is by far the most consequential."
"Facts" and the "truth" have been threatened in American politics for some time. Decades ago, former New York Senator Daniel Patrick Moynihan famously quipped "Everyone is entitled to his own opinion, but not his own facts." Stephen Colbert, in 2005, introduced the word "truthiness" to his audience.  But in 2016, the assault on fact and truth shaped many of our most important public debates. The evidence is unmistakable:
Propaganda generated by a hostile foreign power played an important role in the U.S. presidential campaign. In one notable case, an inaccurate account in one Russian propaganda outlet actually made it into the stump speech of then-candidate Donald Trump.
According to PropOrNot, a propaganda monitoring research effort, more than 200 websites with an audience of 15 million Americans regularly distribute Russian propaganda.
Botnets—computers that behave like actual people on social media networks—combined with paid "trolls" regularly swayed public opinion in social media. In other words, sometimes things trended because someone wanted them to trend.
The dangers of the post-truth era are becoming clearer with every day.  A fake news story inspired one individual to "self-investigate" a Washington, DC, pizza shop with an assault rifle, believing it to be the center of a human-trafficking operation tied to Secretary Hillary Clinton.  In Santa Maria California, Police confirmed they deliberately used a fake news story in a sting-operation.  During an appearance on The Diane Rehm Show, Trump campaign surrogate Scottie Nell Hughes went so far as to say, "There's no such thing, unfortunately, anymore of facts" [sic].
The consequences of this fact-free environment should be alarming to the citizens of a republic such as ours.  "In an information-rich environment where truth and falsehoods compete with the same inherent authority, citizens have to ask hard questions, we have to fact-check, we have to hold people to account," said Pell Center Executive Director Jim Ludes.  "We must master critical thinking as a society, or else we risk major policy and political changes guided by something other than the truth."
"With bad information and compromised institutions, our most basic freedoms are in peril.  It is not too difficult to imagine a call to restrict First Amendment rights in the face of so much fake news," said Miller.
"It's been said that truth is the first casualty of war," continued Ludes.  "It shouldn't be the first casualty of our politics, too."
The Pell Center selects a National Story of the Year each December as part of its Story in the Public Square initiative — a partnership between the Pell Center at Salve Regina University and The Providence Journal to study, celebrate, and tell stories that matter.
Newport, R.I. – Governor Gina Raimondo's ambitious and controversial plan to modernize aging state roads and bridges – in part, through the imposition of tolls on trucks – has been voted the 2016 Pell Center Rhode Island Story of the Year.
Raimondo's blueprint, approved by the General Assembly in February, was selected by a panel of 19 judges from the media and academia. Runners-up in the annual contest were the governor's failed "Cooler & Warmer" tourism campaign, and Corruption at the State House: House Finance Chair Raymond E. Gallison Jr. Resigns.
The RhodeWorks plan is "a story that's going to keep giving, I think for years to come," said panelist John Howell, editor and publisher of the Warwick Beacon.
"The story helped the public think about important questions – how, what and why programs are financed and the impact this particular program may have on our state. It fueled discussion and made us question and use our intellects," said best-selling author Padma Venkatraman, a member of the Pell Center's Story in the Public Square Story Board.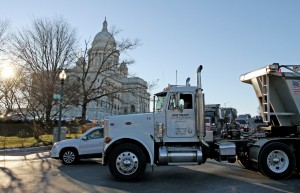 RhodeWorks aims to improve Rhode Island's decaying highway infrastructure. While few disagree with that goal, partial financing of improvements through the use of tolls assessed by gantries on 18-wheel trucks created a firestorm of protest, with some companies threatening to leave Rhode Island and industry groups taking political action. The tolls became a factor in some local and General Assembly races; prompted a flurry of letters to the editor, op-ed pieces, and online postings; and kept the talk shows busy.
Even Vice President Joe Biden weighed in, praising RhodeWorks on a May visit to Rhode Island and urging other governors to follow Raimondo's initiative.
"The gov, you took a lot of heat as I understand, at least that's my impression, but you got the bill passed," Biden told officials, business leaders and highway workers at a state Department of Transportation garage in East Providence.
The Local Story of the Year was selected during a process that began with nominations by the 19-judge panel and concluded with voting on a ballot of the three most-nominated stories. Stories that were nominated but did not make the final ballot included Rhode Island's reaction to the election of Donald Trump; the first woman, Col. Ann Assumpico, named superintendent of State Police; Republican Steve Frias nearly defeating Democrat House Speaker Nicholas Mattiello; St. George's School reaching a settlement with victims of sexual abuse; the ongoing 38 Studios saga; and the January death of former Providence Mayor Vincent A. "Buddy" Cianci at 74.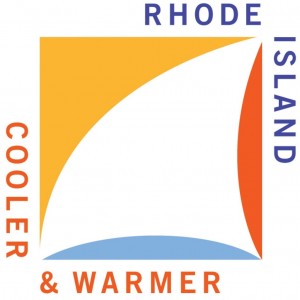 But "Cooler & Warmer" and "Corruption at the State House: House Finance Chair Raymond E. Gallison Jr. resigns" topped the ballots of several judges.
"House Finance Chairman Raymond Gallison's abrupt resignation was a stunning turn of events that left a huge hole in the Speaker's leadership team and left constituents in Bristol/Portsmouth without representation on Smith Hill," said Tim White, of WPRI-12 TV and Fox Providence. "It also reinforced the notion that Rhode Island is a hotbed of corruption."
John Palumbo, publisher of Rhode Island Monthly, said this of Cooler & Warmer: "This was the first major initiative of the Raimondo administration which was also a major campaign promise… We waited almost a year for the 'taadaa' moment. It was much like a vaudevillian pratfall – meaning, it fell flat on its face."
"The voting in this election year was tough, particularly with many national developments directly impacting Rhode Island," said Pell Center Executive Director Jim Ludes. "But RhodeWorks was topping headlines before 2016 began, and continued throughout the year.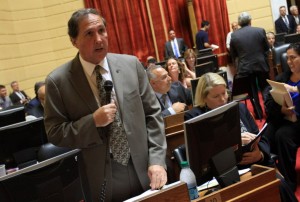 As John Howell said, expect it to be making news into 2017 and beyond."
"It is sometimes said that Rhode Island is a theme park for journalists, and that goes for consumers of local news as well," said G. Wayne Miller, Providence Journal staff writer and director of the Pell Center's Story in the Public Square program. "This year did not disappoint."
The 2016 judges were: Michelle R. Smith, Associated Press, Providence; Steve Klamkin, WPRO radio; Steve Forleo, faculty member and student-newspaper adviser at Community College of Rhode Island; Doreen Scanlon, ABC-6 TV; Robert Hackey, Providence College professor; Lorén Spears, executive director of the Tomaquag Museum and a Story in the Public Square governor; Gene Valicenti, WPRO radio and NBC-10 TV; George T. Marshall, executive director of Flickers' Rhode Island International Film Festival and a professor at Roger Williams University; Carol Kozma, Providence Journal staff writer; Susan H. Areson, former deputy executive editor of The Providence Journal; Dan Paquet, executive producer of The News with Gene Valicenti, WPRO radio; M. Charles Bakst, retired Journal political columnist; Judy Barrett Litoff, Professor of History, Bryant University; and Venkatraman, Howell, White, Palumbo, Ludes, and Miller.
The winner of the Pell Center National Story of the Year will be announced next week by Miller and Ludes.
Story in the Public Square is a partnership of the Pell Center and The Providence Journal.
Readers can weigh in on the 2016 selection on Twitter @pubstory, or Facebook, 
Images courtesy of The Providence Journal.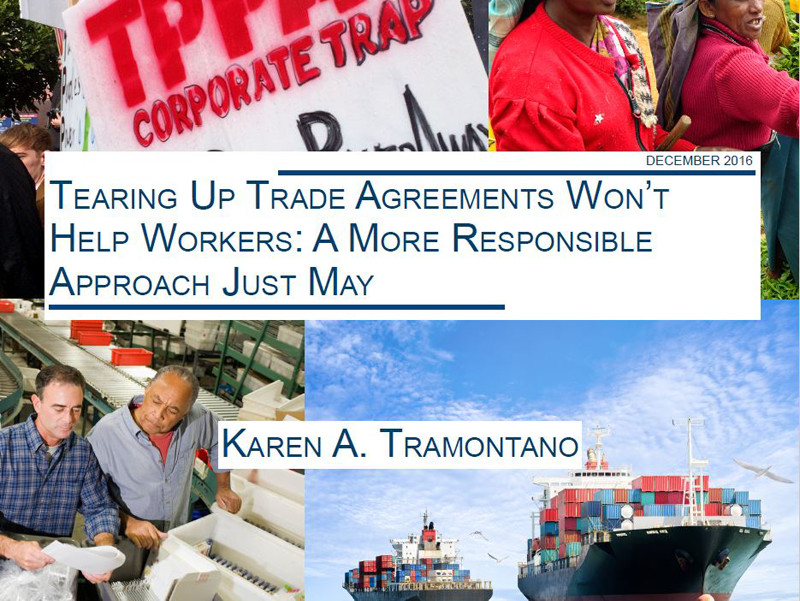 Newport, R.I. – The current heated debate over international trade is the outcome of a flawed public policy and political framework.
With growing public sentiment against trade and political leaders on both the left and right opposing international trade agreements, the United States needs a new approach to international trade that addresses the inequities many believe damage America's national interest while preserving the good that trade does in the world.
In a new report from the Pell Center at Salve Regina University, Karen Tramontano lays out an ambitious approach to trade.  Building on the "good" in recent trade pacts, Tramontano describes an approach with three critical elements: a more robust social safety net for American workers who lose their jobs due to trade; labor rights protections for American workers and for workers in trading partners to level the playing field; and integration of the benefits of trade into the discussion of foreign assistance.
"This paper isn't about the Trans-Pacific Partnership or NAFTA or any other trade deal that's been negotiated," said Tramontano.  "It's about an approach to America's role in the world and the vital economic and foreign policy tool that is trade," she continued.  "In the current political environment, we need a new, holistic approach to trade in which everyone, including American workers, win.  Fortunately, such a framework is achievable by building on recent progress."
"The United States will never cease to be a trading power," said Pell Center Executive Director Jim Ludes. "But the debate around foreign trade today harkens back to some imagined era of American economic independence that simply never existed," he said.  "The policy framework Karen Tramontano presents here is an important step forward if we are to preserve America's economic leadership."
Author Karen A. Tramontano is the Chief Executive Officer at Blue Star Strategies, LLC, an international government and public affairs firm that provides global corporations and foreign governments with results-oriented strategies.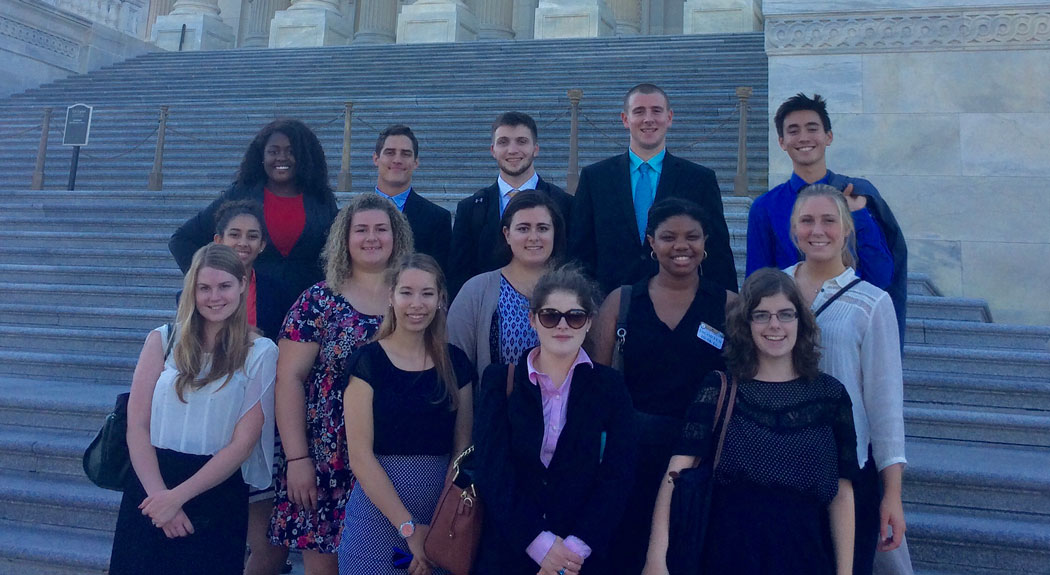 The 2016-2017 cohort of Nuala Pell Leadership Fellows traveled to Washington, D.C. in October, 2017, to explore leadership. Evie O'Callaghan, a fellow in the program, shares her experience in the following blog post:
Day One: Washington
Early in the morning, on Sunday 16th October, fourteen bleary eyed Fellows gathered at Rodgers Rec, excited to take on a whirlwind trip to Washington D.C.! By lunchtime, we had our feet firmly on the ground in the US capital. There was great hustle and bustle between getting from the airport to the metro to the hotel, and we quickly took off again on foot to visit the newly opened National Museum of African American History & Culture on Constitution Avenue. It was an honor to visit a place of such importance to the African American community and it carries immense educational value. With interactive exhibits spanning multiple floors, one can learn about African American culture and history from the time of the colonists all the up to the present day. We considered how African Americans fought for change in their nation and strove for liberty and equality.
After seeing the museum, we dispersed around the center of the capital and enjoyed a late lunch from the food trucks parked around the perimeter of the museum, enticed by the smells of spices and the melodies reminiscent of the mix of cultures present in the city that play over the sound of chatter and engines.
That evening, we met for dinner at the beautiful Old Ebbitt Grill, and were joined by guests Tom Hughes, former Chief of Staff to Senator Pell, and Jay Ghazal, former legislative assistant and advisor to the Senator. They spoke fondly of the Senator and his wife, whose lives had been devoted to making the world a better place through leadership and an attitude of servitude. We aimed to gain a snapshot in to the political world of Senator and Nuala Pell and to see how leadership effects change in the capital and beyond.
Day Two:
Come morning, we were again ready to go and explore the big city! Our first appointment was at the Carnegie Endowment for International Peace, a think tank that promotes peace through the development of new policies. Toby Dalton, Co-director of the Nuclear Policy Program and Saskia Brechenmacher, an associate of the Democracy and Rule of Law Program, took part in a question and answer session focused around their careers and the work done at the Carnegie Endowment. They spoke about how, in their jobs, they have the space to do a lot of research, to write, and to spread ideas.
Next, we hopped on the metro to Union Station, then walked to the Capitol building. We were seated in the room in which the Senate Foreign Relations Committee meets, which is really exquisite, and those walls have seen many extremely influential figures, even the Dalai Lama. We met with the Rhode Island Chiefs of Staff for Congressmen Cicilline (Kristin Nicholson) and Langevin (Peter Karafotas) who talked about career paths on Capitol Hill, and made it clear to us that to get ahead on the Hill, you need to be prepared to work hard and not think that anything is below you.
After a quick bite to eat, we went to Pennsylvania Avenue and met with Bernie McKay, Vice President of Corporate Affairs at Intuit, a computer software company. He is also a trustee of Salve Regina University. He highlighted the value of critical thinking in a workplace, and even went as far as to say that it can outshine other skills, such as public speaking and charisma, that people might often associate with success. However, it is also vital to show humanity, as Mrs. Pell did, in her more subtle style of leadership, "soft diplomacy," which can be even more effective than leading overtly.
Our next destination was the Hart building, the location of Senator Reed's Washington office, where we met with the Chiefs of Staff for Senators Reed (Neil Campbell) and Whitehouse (Sam Goodstein). They too spoke about their career paths, and taught us some of the fundamental attitudes that one must show to be part of the staff. For example, one must work hard as it is an honor to be there, one must have a team-oriented attitude, and must remember to be a strong negotiator, but not too strong as not to alienate people.
We hopped on the metro from Union Station back to our hotel, and Elliot Maxwell, a Consultant and Trustee of Salve Regina, joined us to talk about digitalization and its benefits and drawbacks, as well as some of the gaps in the job market at the moment that will help to propel new discoveries in technology. The world needs big new ideas.
After a fast-paced day in the capital, the Fellows headed in to the city to explore some of the sights, as for some, it was their first visit to Washington D.C. A few people had dinner at a well-regarded Chinese food restaurant, some people went to Dupont Circle, and others headed over to Georgetown on the metro and polished off some cupcakes.
Day Three:
On our last day in city, we knew it was going to be a good one! We watched the morning sun over the Potomac River before entering the Embassy of Liechtenstein to meet the gracious new Ambassador Kurt Jaeger. He gave us an insight into some of the wisdom that he has gathered over the years, as well as a brief overview of Liechtenstein and how it is similar to and differs from the US.  We learned that cultural norms are quite different and that some pieces of legislation were approved in Liechtenstein much later than in the US.
Next, we were fortunate enough to visit the World Bank, a sprawling skyscraper of breathtaking capacity that does some very important work on a global scale. Its aim is to end poverty and is a lender of money to governments instead of individuals. Bayo Oyewole (Lead Partnership Specialist, IFC), Claudia Zambra Taibo (Consultant), Bledi Celiku (Economist), Adrienne Hathaway (Research Analyst), and Rebecca Gilsdorf (Communications) met with us to discuss some of the pathways to a career at the World Bank, some of the work that they have carried out, and some of the challenges they face every day as well as what makes the job so worthwhile. They explained that every project is meticulously researched, and is designed specifically to meet goals of the region, which might range from working to end hunger in one area of the planet to building a road in another. They opened the discussion to questions from the Fellows, and then, we had lunch at the large and diverse cafeteria.
We then left to meet with Rear Admiral Barry Black, 62nd Chaplain of the US Senate. He gave a compelling presentation about how to 'stupid proof' one's life. His background is inspirational; he had grown up in poverty, and had access to just one record, by a former Chaplain of the US Senate, which he learned verses verbatim, and can, to this day, recite. This showed us that with persistence, we can get to wherever we want to go in life.
Wrapping up the day, we toured the Capitol building, including the Senate Chamber and the Press Gallery with John Mulligan, who was very informative and answered our questions very well. We saw terraced phone booths in the press office where people in days gone by would make their phone calls. The Senate Chamber was very grand and we learnt about where certain Senators would have sat.
As a final destination before we went to the airport, we visited the National Portrait Gallery and admired the architecture while relaxing and mulling over all that we had seen and done on our swift trip.
To sum up, there was a lot of value packed into two wonderful days of learning and discovery and it is a trip that none of the Fellows will ever forget. – Evie O'Callaghan, Marketing, England, United Kingdom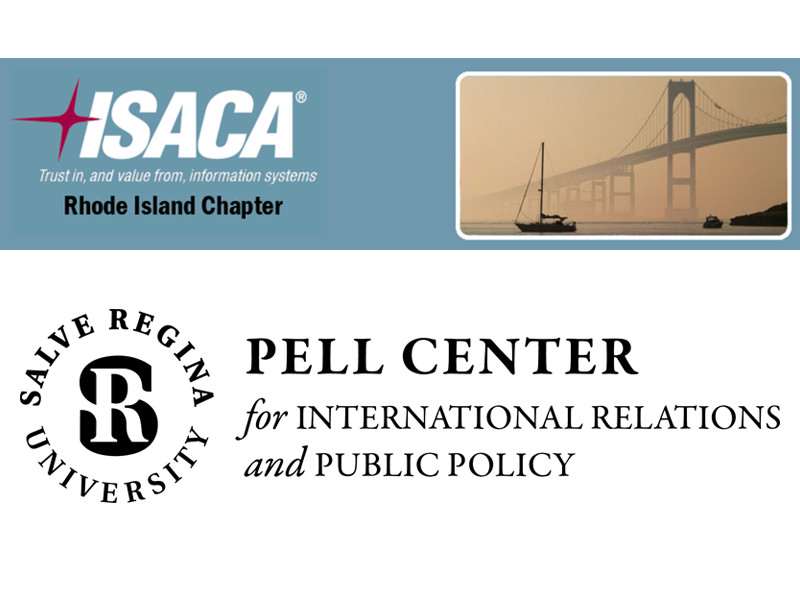 Newport, R.I. ­­­­­­­­­­- The Pell Center at Salve Regina University is partnering with the Rhode Island Chapter of ISACA to offer an additional series of in-depth cybersecurity workshops and seminars as part of the Rhode Island Corporate Cybersecurity Initiative (RICCI).
ISACA is a trusted source of knowledge, standards, networking, and career development for information systems audit, assurance, security, risk, privacy, and governance professionals. The Pell Center's RICCI initiative is designed to develop senior business leaders and decision makers who can affect change and make Rhode Island's business community and critical industries safer, more resilient, and prepared to confront emerging threats.
"We're excited to announce this new partnership and continue to increase awareness of cyber risks among business leaders" said Francesca Spidalieri, Senior Fellow for Cyber Leadership at the Pell Center. "By partnering with ISACA-RI, the Pell Center is working to make Rhode Island more secure and resilient to cyber threats."
The first joint event, "Understanding Cyber Threats: From the Boardroom to the Workforce," will take place on November 29 and will feature three renown experts in the field: Scott Baron, Chief Information Security Officer at Finance of America Holdings; Joe Provost, CEO of Syncstate; and Dan Gortze, Security Manager – SRC Incident Response & Forensics Consulting at SecureWorks. Mr. Baron will discuss the responsibility that corporate leaders have in understanding cyber risks inherent to their sector, building a team of trusted information security professionals, and developing a comprehensive security program that meets risk and governance requirements and strengthens the company's overall cybersecurity posture. Mr. Provost will examine various case studies involving cybercrime and cyber-enabled attacks to better understand how the adversary may manipulate an organization's system or computer network to infiltrate it, so that potential victims can develop stronger proactive measures to safeguard their digital assets. Mr. Gortze will delve into real-life scenarios where security technologies failed, and even worst cases where threat actors used an organizations' own security technologies against them.
For more on upcoming RICCI events, please click here.
Newport, R.I. – The Pell Center at Salve Regina University announces the addition of Mark R. Jacobson as an adjunct senior fellow. Dr. Jacobson has extensive experience in the federal government, international organizations, and academia working on some of the most complex and politically sensitive national security issues facing the United States. He is currently an advisor at Dūcō and a Professorial Lecturer at the Elliott School of International Affairs.
"I've known Mark Jacobson for more than 15 years," said Dr. Jim Ludes, executive director of the Pell Center. "His dedication to serving the United States—often in some of world's most dangerous places—is a testament to his love of country. He's a scholar, a soldier, and experienced public servant. We're lucky to be able to work with him at the Pell Center."
Dr. Jacobson has held various roles in the U.S. government including as a Senior Advisor to the Secretary of Defense and Special Assistant to the Secretary of the Navy. From 2009-2011 Jacobson served in Kabul, Afghanistan as the Deputy NATO Representative and Deputy Political Advisor at the International Security Assistance Force (ISAF) and in these roles advised Generals David Petraeus and Stanley McChrystal on the international political dynamics of the mission.
Earlier in his career Jacobson served at the Pentagon in multiple roles and was in his office on September 11, 2001 when American Airlines Flight 77 crashed into the wing where he worked. On Capitol Hill, Jacobson worked for Senator Carl Levin on the staff of the Senate Armed Services Committee where he participated in the inquiry into the treatment and interrogation of detainees in U.S. custody.
A combat veteran, his military service includes time as both an Army and Navy reservist including mobilizations to Bosnia in 1996 and to Afghanistan in 2006. As an academic Jacobson focuses on military history, the use of propaganda, and the use of history to better inform public policy and statecraft.
Jacobson grew up in the suburbs of Detroit, Michigan and holds degrees from the University of Michigan, the King's College, London and a Ph.D. in Military History from The Ohio State University.
In a remarkable election season, with one candidate speaking frequently about voter fraud and "rigged" elections, we asked an experienced international election observer how we would know if the election was fair.  Here is his response.
Standing amidst the rubble of war, a woman stood against a cold and bitter wind. I asked the woman why she stood patiently waiting in a line with hundreds of her neighbors. "I have waited ninety years to cast my vote," she said with a smile. "I can wait just a little longer."
In the autumn of 2001, I had the privilege to be with this woman and thousands of others like, for the first parliamentary elections in war-torn Kosovo.  For decades, the people of this East European land had been ruled by kings and dictators, and occupied by Nazis and Communists. But at the dawn of a new century, with American help, they emerged from the shadow of genocidal war and put their faith in a future decided by free and fair elections.
In the past quarter century I have had the honor to work alongside people in over a dozen countries on four continents to help advance the democratic process by holding free and fair elections.  Here at home I worked on a team that called in the U.S. Justice Department to push back against voter intimidation against African-Americans in East Texas. As a member of the National Association of Secretaries of State, I have stood with Republican and Democratic election officials to ensure that the integrity of our electoral system is respected and protected.
That's why I've taken claims that our election system is "rigged" very seriously.  Once faith in the integrity of the electoral system is undermined, the legitimacy of government is called into question. Democracy itself cannot long endure in such an environment.
Fortunately, there are some internationally accepted guidelines that help us determine if an electoral system is "rigged." First, there needs to be a legal framework that specifies the time, place and manner of holding elections.  We've got that—it's in the U.S. Constitution along with fifty state constitutions and countless local regulations.
Second, there should be universal and equal suffrage and non-discrimination when it comes to voter eligibility.  This has not always been the case in the United States. It could be said that elections in which African-Americans and women were denied the vote in the past were "rigged," but, fortunately, that is no longer the case.
Third, electoral management bodies should be formed that can hold and monitor the conduct of elections. In the United States, each of the fifty states separately controls conduct of the electoral process through their respective offices of the secretary of state. Today, the majority of these officers are, in fact, Republicans. All of these offices are staffed with career professionals. At the local level, tens of thousands of municipalities across the United States have town or city clerks or registrars of voters who administer elections and count ballots.
Fourth, provision should be made for election observers to be present during the casting of ballots, as well as being present during tabulation of the ballots.  These duties are carried out by hundreds of thousands of our fellow Americans at polling sites across the country. Thank them when you see them this November 8th.
Working in places like Bosnia, Iraq and Afghanistan, I have seen men and women literally put their lives on the line to organize and participate in elections. They did it because they believed democracy offered them a way forward. They saw it as a flawed system, but one with more hope than the one from which they emerged.
Those who denigrate our own democracy with groundless claims not only insult the thousands of officials and hundreds of thousands of poll workers who make the system work, they risk undermining the faith that millions across the globe have placed in democracy as the best system to advance equality of opportunity and protect the rights of the individual and the dignity of all.
By any measure, America's electoral system is a wonder to behold, for on this Election Day, one of the most diverse populations on the planet will show the world—once again—that free people can govern themselves.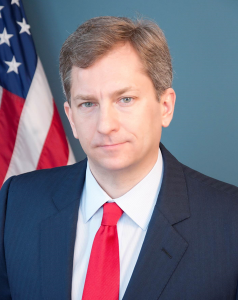 Scott Bates is an Adjunct Senior Fellow at the Pell Center for International Relations and Public Policy at Salve Regina University. He is the former Secretary of the Commonwealth of Virginia and has worked on U.S. funded democracy assistance missions in over a dozen countries. Bates is a resident of Stonington, CT.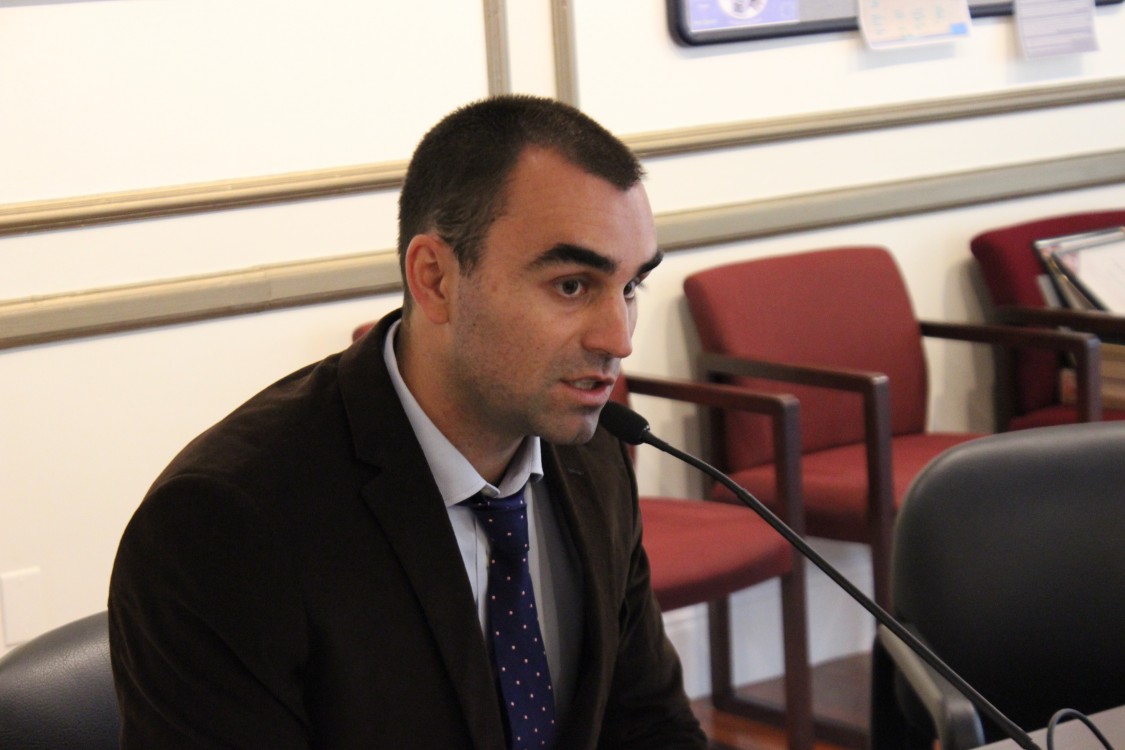 The Pell Center's newest Senior Fellow, Dr. Iskander Rehman, joins Executive Director Jim Ludes for a podcast discussing Dr. Rehman's career, research interests, his work at the Pell Center, and more.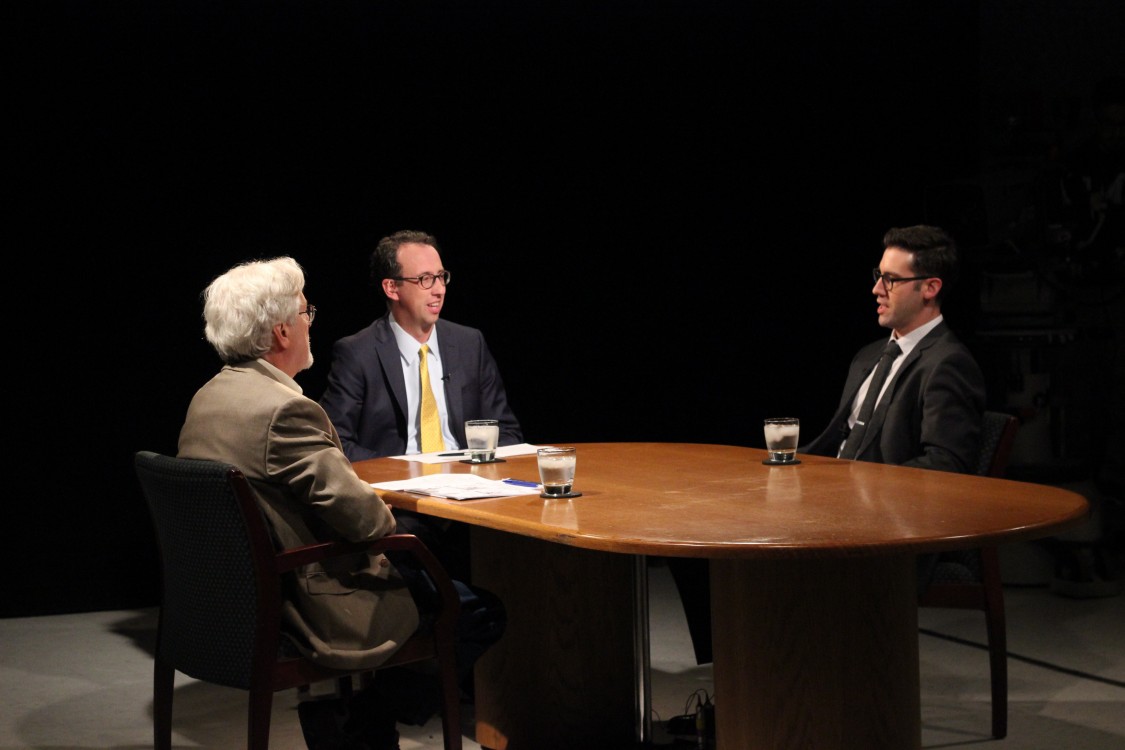 This weekend, "White House Chronicle: Story in the Public Square" hosts G. Wayne Miller and Jim Ludes welcome Pulitzer Prize-winning editorial cartoonist Adam Zyglis to the show.
In this episode, Zyglis talks about a cartoonist's unique form of storytelling and the wide range of topics he has covered in his dozen years of professional cartooning. He has tackled everything from national and international politics, to the environment, to sports, to domestic violence, to gun control and much more. Zyglis, 34, has been with The Buffalo News since 2004. His cartoons are internationally syndicated and have appeared in publications such as The Washington Post, USA Today, the New York Times and Los Angeles Times.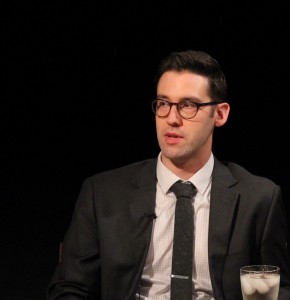 Zyglis also discusses his own working-class origins, his early talent with art, and his years at Jesuit Canisius College, where he majored in computer science and embraced the Jesuit values that inform much of his work. Despite the country's and planet's many problems, Zyglis, a young father, feels a sense of optimism as he looks to the future.
"As Jim and I explored our reach deeper into the many forms of public storytelling, we knew that editorial cartooning was a must-have topic for our show, and we could think of no one as distinguished as Adam who could best bring us that discussion," said Visiting Fellow G. Wayne Miller, director of the Story in the Public Square program. "His Pulitzer speaks to the high caliber of his work — and his half hour walking us through it and editorial cartooning in general was completely compelling. With examples of his best work that viewers will see as he tells the story behind the story, this is definitely must-see TV!"
"White House Chronicle" airs nationwide on some 200 PBS and public, educational and governmental (PEG) access stations; and worldwide on Voice of America Television and Radio. An audio version of the program airs four times every weekend on SiriusXM Radio's popular POTUS (Politics of the United States), Channel 124: Saturdays at 8 a.m. and 5:30 p.m. ET, and Sundays at 1 a.m. and 4:30 p.m. ET.
In Rhode Island and southern Massachusetts, the program airs Sundays at 11:30 a.m. on Rhode Island PBS, Digital 36.1, and other carriers; and 7 p.m. Sunday on PBS Learn, Digital 36.2, and other carriers.
Story in the Public Square is a partnership of The Pell Center at Salve Regina University and the Providence Journal.
Locally, the broadcast will be aired on Sunday, October 9, 2016 at 11:30 a.m. on Rhode Island PBS (WSBE).
You can watch the episode here: