President Obama: the 60 Minutes Interview | CBS News
Rift in Obama administration over Putin | Politico
Who is a Better Strategist: Obama or Putin? | Foreign Policy
Last week, during an appearance on "White House Chronicle," the show's host, Llewellyn King, asked me whether a lack of leadership on the National Security Council and at the State Department was to blame for the impotence of U.S. policy in the Middle East, and especially in Syria.  King hearkened back to a time in American foreign policy when a Kissinger or a Brzezinski played a dominant role in American policymaking.
Having worked for Secretary of State John Kerry when he was a United States Senator, and with Susan Rice in the 2004 campaign, and for both of them when they were members of the board of the American Security Project, I was quick to leap to their defense.  Kerry and Rice are smart, tough, dedicated public servants.  They have strong strategic instincts and an ability to master complex details.  They are committed internationalists who believe America has a unique role to play in the world.  I sincerely have the highest confidence in them, and I said as much to King.
But I wish I had not stopped there.  Within hours of the broadcast of "White House Chronicle," President Obama's interview with Steve Kroft on "60 Minutes" aired.  In a sometimes heated exchange, the "great man" King was looking for in the Situation Room or at Foggy Bottom emerged.  It is President Barack Obama, himself.
It seems like a blinding flash of the obvious, of course.  The President of the United States is the primary author of his own foreign policy.  But there was a time, as King suggested, when foreign policy advisors shaped the agenda and legacy of presidents even more than the presidents they served.  That's not the case in Obama's second term.  He is fully in charge as evidenced by the mastery of issues in the "60 Minutes" interview, but also in other reporting about the president's advisors favoring more muscular approaches to Russia or to Syria, to pick two examples—an assertiveness President Obama has simply rejected.
Instead, Obama is opting to play a long-game.  With Russia, the president is content to let Russian aggressiveness exhaust the economically challenged former-superpower.  In Syria, the president seems content to let chaos prevail because the cost of decisive American intervention is a cost neither he nor the nation he leads is willing to pay.  So instead, he's adopted a containment strategy with ISIS while continuing to seek a negotiated end to the Assad regime. Russia's recent intervention in Syria doesn't preclude that kind of end-game—it may, perversely, even make it more likely.
Critics of President Obama will argue that he is more worried about his legacy as the "ender" of the wars he inherited than responding to the challenges that have emerged on his watch.  The evidence suggests otherwise.  President Obama is managing difficult foreign policy challenges while preserving and rebuilding American strength.  That's the stuff of strategy.  In an age where the military option is called for flippantly and with a cavalier disregard for risk, the president's foreign policy restraint reveals his mastery of the policy making process.  As his predecessor might have put it: advisors advise, but the president decides.
Whether Obama's policy choices are the right decisions is certainly open to debate—but the provenance of those choices is clear.  They belong to the president. – Executive Director, Jim Ludes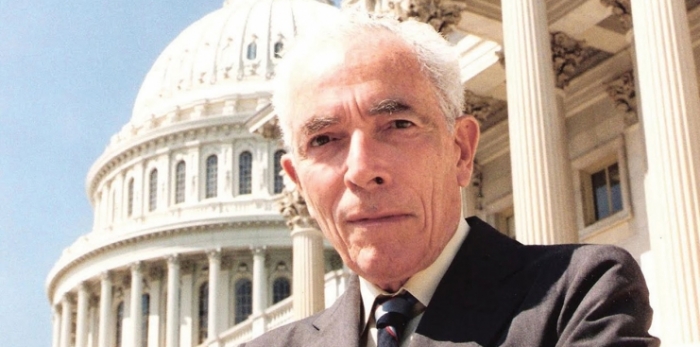 The Following op-ed was published originally on the Congress Blog of The Hill, the Capitol Hill newspaper.

Legislating as it Once Was: The NEH Turns 50
Elizabeth Francis and James M. Ludes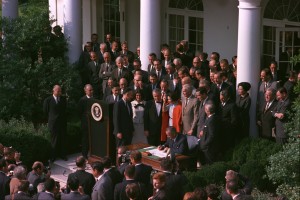 Fifty years ago, President Lyndon Johnson signed legislation creating the National Endowment for the Humanities and the National Endowment for the Arts.  It was not fast-tracked legislation, rather it was the result of determined effort by Senator Claiborne Pell of Rhode Island and his allies in the House and Senate.  In a day and age of political paralysis, sequester, and government shut-downs, when many Americans question whether government can ever accomplish anything, it's useful to revisit the process Pell used to pass the legislation into law.
Senator Pell began, simply, with the idea that the U.S. government should support both the arts and the humanities in this country.  Then, using the convening power of the Senate, he assembled the most important, leading voices on the issue.  Over two weeks of testimony in February of 1965, Senator Pell brought scholars and artists before his subcommittee, university presidents, like Barnaby Keeney of Brown University, and union leaders followed, as did administration officials and other members of the Senate.
He gave these experts and stake-holders a platform from which to be heard, and then he did something radical.
He listened.
Senator Pell did not begin with a ten-point plan and a speech.  There was no org-chart hidden away with authorities established and structures determined.
He listened and he worked to accommodate the concerns he was hearing.
He did not draw lines in the sand.  He did not posture.
He listened.
He did not pre-judge any of the big issues facing his subcommittee.  For example, he did not begin with a conviction about whether the arts were part of the humanities.
He listened to the people who cared passionately on both sides of that debate.
He did not begin with a firm view of whether the new foundation should be independent or part of an existing federal agency.
He listened.
In the end, Senator Pell earned truly bipartisan support for the legislation.  Democrats with names that resonate still today supported the bill: Bayh, Dodd, Kennedy, McGovern, Mondale, and Muskie.  But there were others, too, who voted for the legislation: Republicans like George Murphy of California, Jacob Javits, John Tower and even Barry Goldwater.
Why?  There's no single answer.  But there is one common answer:  because Claiborne Pell listened.
Time and again, whenever the legislation seemed to be in trouble, Pell and his staff—especially Livingston Biddle who played such an important role and would later become chair of the National Endowment for the Arts—showed a remarkable ability to listen, to understand what was important to others, and to accommodate those priorities in the legislation.
Listening and accommodating were the twin elements of Senator Pell's approach to creating legislation.  This was not sausage being made, as the old adage goes, it was a master's class on legislating.  It's a lesson lost on too many of today's members of the House and Senate.
The National Endowment for the Humanities, fifty years-on, has made our democracy healthier, our scholarship richer, and our public dialogue more reflective.  Through the creation of the state humanities councils, also driven by Senator Claiborne Pell who listened and heard a need for the humanities to reach local communities, the National Endowment for the Humanities has a direct and immediate impact, ensuring widespread access to history, heritage, and civic engagement. This is the legacy of a legislator and an approach to legislating that prized listening over winning.  That's how you create institutions that, half-a-century later, remain true to their original mission.  It's how you get things done in Washington.  It's a lesson we'd be well served to remember.
In a broader sense, the public's engagement with the humanities supports listening, critical thinking, and reflective dialogue by all of us.  These skills are essential for informed consent in a democracy.   As we celebrate the 50th anniversary of the NEH, we affirm the importance of public support for the humanities to create a political community where we listen and accommodate to solve the great issues of our time, just as Senator Pell did 50 years ago.
Elizabeth Francis is the Executive Director of the RI Council for the Humanities.  James Ludes is Vice President for Public Research and Initiatives as well as Executive Director of the Pell Center at Salve Regina University. Together with the University of Rhode Island Libraries these institutions created the Pell Humanities Initiative, celebrating the NEH 50th anniversary and honoring Senator Claiborne Pell's commitment to the humanities in the health of the nation by showcasing the vital contributions of the humanities in our society today.  The views expressed here are their own.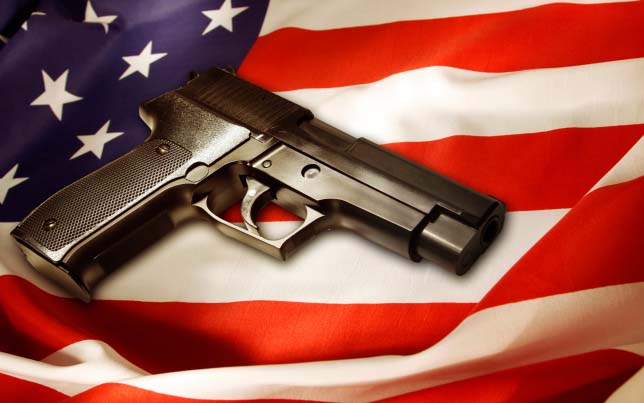 There's been no calendar week without a mass shooting during President Obama's second term | Washington Post
Deaths from gun violence vs. deaths from terrorism, in one chart | Vox
President Obama Laments Mass Shootings Becoming 'Routine" After Oregon School Massacre | ABC News
I didn't want to turn on my television tonight.  I knew what was waiting for me.  But I had to watch—and as soon as I turned it on, there it was: 10 dead, seven wounded, the red graphic screaming "BREAKING NEWS" and the sickeningly familiar scenes of students being frisked by police after some madman brought another gun into another school and killed innocents.
I sat down to write this week's Picks of the Week column determined to write an insightful commentary about events in Syria in the past week.  And as important as that issue is, I can't get past the news of another mass shooting in my country.
Another mass shooting.  After Sandy Hook it seemed certain that the country would finally pass some kind of common-sense gun control.  But the NRA ruled the day.  As more than one person has pointed out: once the slaughter of first graders became something bearable, any hope for progress on this issue disappeared.
In the 20 years since Columbine, body armor and police response times have gotten better, but our sense of collective responsibility for each other's safety and wellbeing has not.  So crowds gather again and again to light candles the night after a murderous rampage, we hug our kids tight, and the vast majority of us go on feeling impotent to change anything.
But the truth is we are not impotent.  The NRA is not invincible.  This doesn't have to be the way it is.  But the public has to demand more—we have to demand more from our politicians, from our leaders, from the people with the power to make this better.  It shouldn't take an act of courage to go to a movie on a Thursday night in America and it should certainly not take an act of courage to send your kids to school. – Executive Director Jim Ludes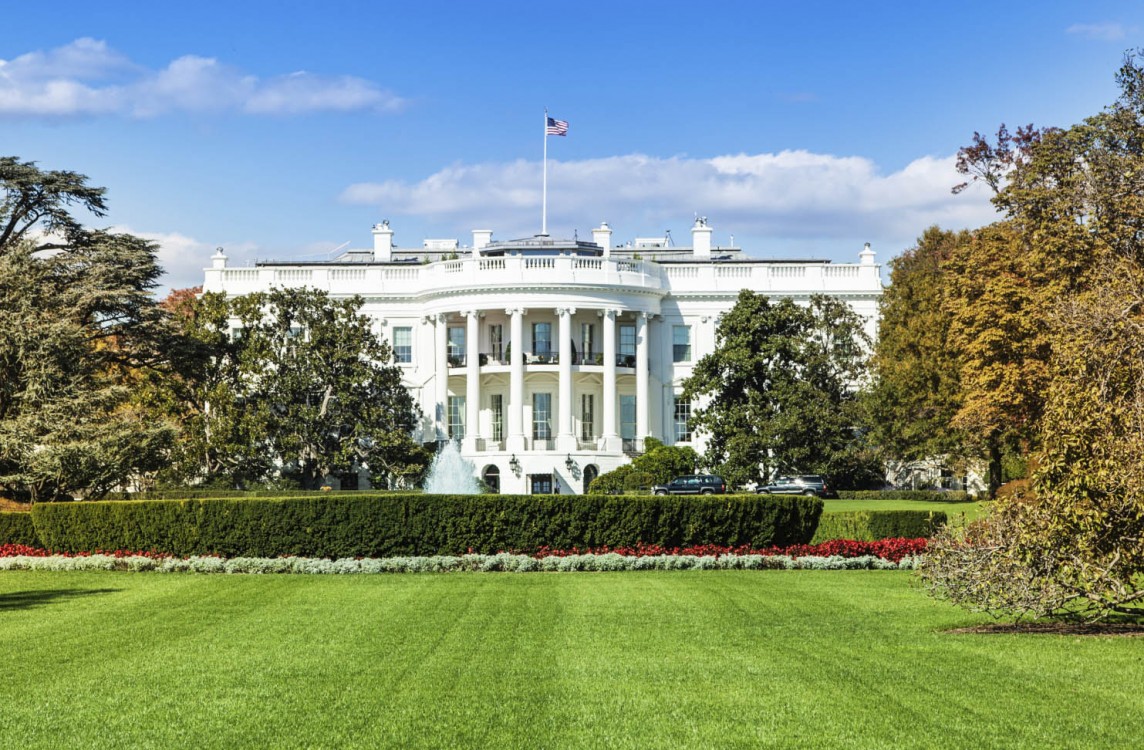 Why Americans Still Think the Economy is Terrible | New York Times
Senators call U.S. effort to train Syrians to fight Islamic State 'a joke' | McClatchy DC
Russia is Setting up a Forward Operating Base in Syria, Pentagon Confirms | Defense One
President Barack Obama waded into the 2016 Republican primary debate this week when he said, "Despite the perennial doom and gloom that I guess is inevitably a part of a presidential campaign, America is winning right now. America is great right now."  With all due respect to the President, that case is getting harder to make.
Domestically, we learned that the American middle class is really under assault.  As Neil Irwin pointed out in the New York Times, unemployment is down to 5.1% and the stock market remains near historic highs, but the U.S. census bureau reports middle class incomes are flat, year over year.  More alarmingly, middle class incomes are down 6.5 percent from 2007 and 7.2 percent from 1999.  Read that again.  Middle class Americans are making substantially less income now than they were eight years or even 15 years ago.  That's the single biggest reason American's, by and large, don't feel like the economic recovery has touched them.
Internationally, the news is not much better.  Syria is emptying out of refugees, but the Russian military is going in with tactical aircraft, and T-90 tanks.  The refugee crisis in Europe has resurrected headlines like "Austria is rushing troops to its border," that seem plucked from the graveyard of the 20th century.  And the U.S. plan to train 12,000 Syrian opposition fighters to take on the Assad regime as well as ISIS is in tatters.  U.S. officials testifying before Congress this week revealed that only "four or five" trained forces are currently in Syria.  By the end of the year, the Obama administration hopes to have that number up to "100 to 120."
The President is right to remind us that the American story is not one of doom and gloom.  A positive vision for the future is needed now as we debate our future course as a nation.  But we can't be Pollyannaish about the world either or willful in our ignorance of the enormity of the challenges facing the next President—whoever that might be.  – Jim Ludes, Executive Director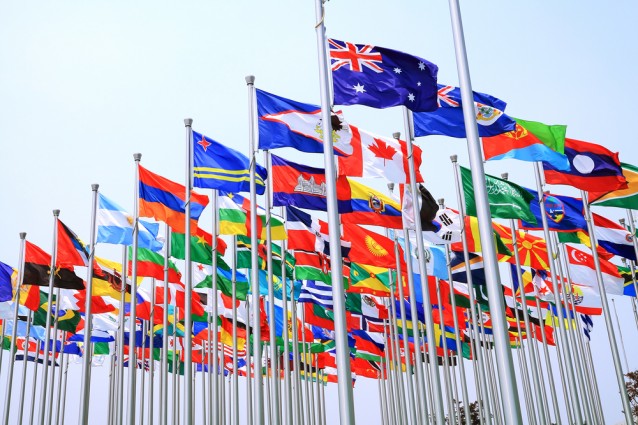 The Pell Center has announced its lineup of events and lectures for the Fall 2015 semester.
Click here to visit the Pell Center's Eventbrite page where you may reserve free tickets for individual events.
Laudato si' – Pope Francis and the Challenge of the Environment
September 23, 2015, 7:00 pm
O'Hare Academic Center – Bazarsky Lecture Hall
Panelists: Craig Condella, Ph.D., Dept. of Philosophy; Debra Curtis, PhD., Dept. of Sociology, Anthropology, & Global Studies; Jayme Hennessy, Ph.D., Dept. of Religious & Theological Studies; Susan Meschwitz, Ph.D. Dept. of Chemistry; Chad Raymond, Ph.D., Dept. of Political Science, International Relations & Global Studies
On June 18, 2015, Pope Francis released his second encyclical entitled Laudato si': On care for our common home.  The much-anticipated work laments the environmental degradation of our planet and issues a call to global political action that could curb the excesses of rampant consumerism and unchecked technological development in exchange for more sustainable forms of development.
Join members of the Salve Regina University faculty for a panel discussion on Pope Francis' latest encyclical.  Faculty from various departments will join in a moderated discussion that will open up to audience participation.  Topics for conversation will include the content, reception, and potential impact of Laudato si'.
Cybersecurity, the Internet, and the U.S. Presidential Race
October 14, 2015 – 7:00 p.m.
O'Hare Academic Center – Bazarsky Lecture Hall
Moderator: Melissa Hathaway, Hathaway Global Strategies LLC
Panelists: John N. Stewart, Cisco and Joseph S. Nye, Jr., Harvard University, John F. Kennedy School of Government
The next president will inherit leadership of a nation that it is still the most powerful in the world, but that continues to face challenges to its economic and national security of staggering proportions. Among some of the most pressing challenges are the growing scope, pace, sophistication, and impact of cyber threats.
As the United States edges towards the next elections, how will these issues figure in the U.S. Presidential race? Are the country's current and future leaders prepared for the tasks ahead of them? What measures do the need to take? What should be prioritized? And what should the role of the President be in shaping cyber policy, from issuing Executive Orders and legislative proposals, to convening leaders who have a stake in bolstering cybersecurity, to appealing for congressional action in areas such as information sharing, intelligence collection, and data breach law?
A panel of extinguished and internationally known experts will discuss these and other important and timely issues on the future of U.S. cyber policy. Moderated by Melissa Hathaway, president of Hathaway Global Strategies LLC, panelists are John N. Stewart, senior vice president and chief security and trust officer for Cisco and Joseph S. Nye, Jr. Harvard University Distinguished Service Professor and John F. Kennedy School of Government.
The UN at 70: Taking Stock & Future Challenges
October 28, 2015, 7:00 p.m.
O'Hare Academic Center – Bazarsky Lecture Hall
*Co-sponsored with International Programs as part of International Education Week
Peace with Justice – Bishop Mark J. Hurley, the Black Power Movement, and Racial Justice in the Sixties
November 18, 2015, 7:00 p.m.
Bazarsky Lecture Hall
William Issel, Ph.D. – John E. McGinty Chair in History, Salve Regina University, 2015-2016
Dr. Issel will explore the complex relationships that linked the Vatican, American Catholics, and U.S. politics and policy during the 20th century. He will describe how a Catholic bishop drew on the work of Vatican II to broker a settlement of the San Francisco State College student strike in 1968-1969, the longest such event in United States history. This lecture will illuminate the way that transnational Catholic Church history, dramatic international events, national social, cultural, and political developments, and the distinctive features of particular local cultures have combined to create the story of Catholicism in America.
The Legacy: What's Next for U.S. Policy in the Middle East?
December 2, 2015, 7:00 p.m.
O'Hare Academic Center – Bazarsky Lecture Hall
Timothy Hoyt, Ph.D., U.S. Naval War College
Hayat Alvi, Ph.D., U.S. Naval War College
Fourteen years after the attacks of September 2001 focused American attention on the Middle East, events in the region continue to vex U.S. policy makers and threaten U.S. interests.  More than a year since ISIS declared its caliphate, and after thousands of U.S. airstrikes, the region remains plagued by civil war, extremism, and uncertainty.  What's at stake?  What can the United States hope to achieve in the region?  What is the best path ahead for U.S. policy makers to consider?  Join two faculty from the U.S. Naval War College for a candid conversation about U.S. strategy in the region.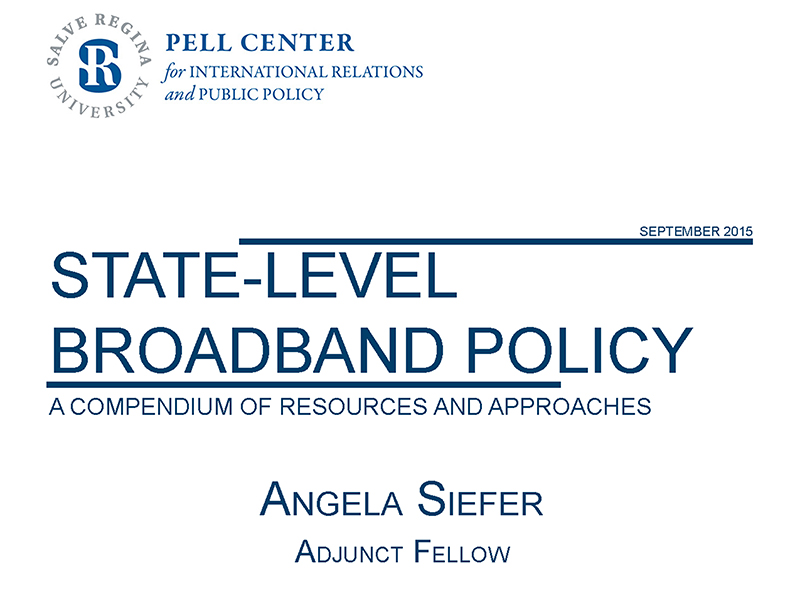 The Internet is a tool that Americans use every day to work, to locate information, to communicate, to shop, and to play. More broadly, access to the Internet can help strengthen communities, improve schools, heighten public safety, and create a more responsive relationship between government and citizens. Perhaps most importantly, many believe that the availability of broadband Internet is a key enabler of economic growth.
While many decisions about broadband deployment are made at the local level, state governments have an important role to play. In a new study from the Pell Center for International Relations and Public Policy, Adjunct Fellow Angela Siefer explains why broadband access is important and how states can support the adoption of smart broadband policies.
According to Pell Center Executive Director Jim Ludes, "State Level Broadband Policy: A Compendium of Resources and Approaches" is different from other Pell Center studies. "We began thinking we needed to make the case about why broadband was important," said Ludes. "But what Angela helped us understand was that it's not a matter of why or whether, it's a question of how. She's written a thoughtful study that helps state-level policy makers think through their broadband policy choices while pointing to real examples from progress made in efforts from Maine to California."
About the author: Angela Siefer has been working on digital inclusion issues since 1996, beginning with a University of Toledo graduate school assistantship coordinating a regional community technology network. She served as executive director of the Ohio Community Computing Network, distributing funds to and supporting community technology centers. Siefer has been involved with the Broadband Technology Opportunity Program of the National Telecommunications Information Administration (NTIA) through participating in the creation of two successful Sustainable Broadband Adoption (SBA) grants, implementation work on OneCommunity's SBA grant (Connect Your Community) and serving as an NTIA consultant researching and writing best practices for the NTIA Broadband Adoption Toolkit. She coordinated two broadband conferences for OneCommunity and one for the Schools, Health and Libraries Broadband Coalition. In 2013, on behalf of the Online Computer Library Center, Siefer led an Institute of Museum and Library Services (IMLS) funded project supporting communities piloting "Building Digital Communities: A Framework to Action." In 2014, she conducted research for the Center for Digital Inclusion at the University of Illinois for another IMLS funded project, "Inclusive Gigabit Libraries." She is now an independent consultant working directly with communities to increase broadband access and use while also leading the newly formed National Digital Inclusion Alliance.
Click here to download a .pdf of the study.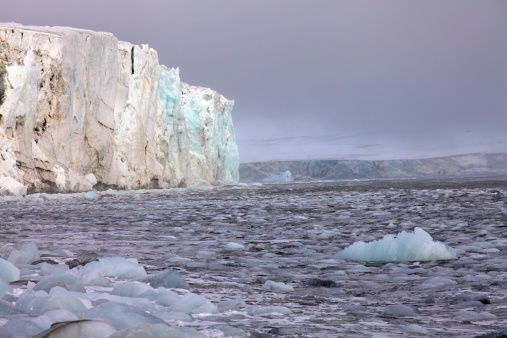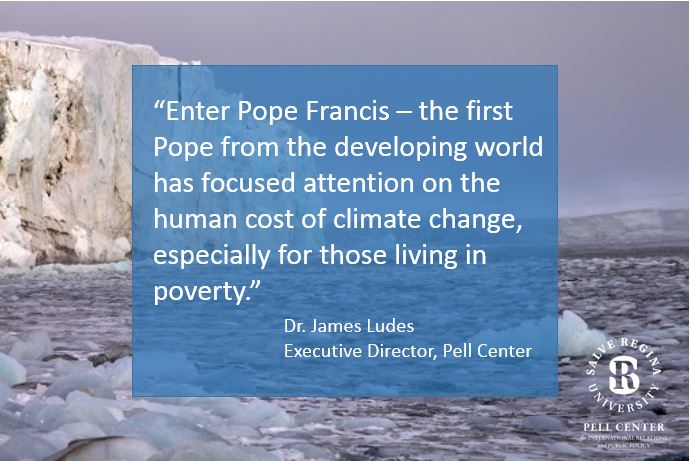 "Man can't change the climate." With those words on the floor of the United States Senate last January, Senator James Inhofe of Oklahoma summarized the current Republican consensus on climate change.
The Earth is so big, the logic goes, that our insignificant selves could never have an impact big enough to alter the climate.  In a 50-49 vote that followed, the Senate said climate change was not caused by human activity.
Pope Francis disagrees, and in a widely anticipated encyclical, lays out a compelling case for human action to address man-made climate change.  The Holy Father's call to action is rooted in a view of humanity's stewardship of God's creation, but it is also rooted in the importance of social justice.  Activists have warned for a long time that the most vulnerable of people across the world are most likely to suffer the worst of climate change.
More than a decade ago, I began paying attention to climate change as a national security issue.  I was late to the game.  For more than 40 years, across Democratic and Republic administrations, the national security establishment of the United States has been studying climate change.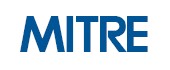 As early as the 1970s, scientific advisors to the Defense Department began to sound warnings about climate change.  By 1982, the Jasons, as the group is known, predicted CO2-driven climate change.
Climate security has received growing, senior-level bipartisan attention dating back to the last days of the Reagan administration and the creation of the U.S. Global Change Research Program.  Over successive administrations, this White House initiative has focused attention on climate change and other global phenomena.

In 2008, President George W. Bush's National Intelligence Council produced a "National Intelligence Assessment on the National Security Implications of Global Climate Change to 2030."  Subsequent research explored the impact of climate change in strategic regions around the world.
The Department of Defense—in both the Obama administration as well as in the administration of President George W. Bush—included climate change as one of the key factors shaping the global environment in which U.S. forces would be expected to operate.

In 2009, the Central Intelligence Agency opened a Center on Climate Change and National Security to examine droughts, sea-level rise, migration and resource competition and how they may affect U.S. military and economic security. (The center closed in November 2012 in the face of mounting pressure from Republican critics in Congress.)

The U.S. Navy stood-up TASK FORCE CLIMATE CHANGE in 2009 to evaluate climate change's implications for maritime security and how and where the Navy operates.

Enter Pope Francis.  The first Pope from the developing world has focused attention on the human cost of climate change, especially for those living in poverty.  In doing so, he rejected population control as a solution—as you would expect the leader of the Catholic church to do—and he warned of over-confidence in technology, run-away consumerism, and simple neglect of the garden given to humanity by our Creator to keep and to tend.
I pay attention to interesting coalitions.  Leaders of the world's great religions praised the Pope for his encyclical, affirming that we share this one creation, whatever we may believe.  But it is the alignment of the Bishop of Rome with the Joint Chiefs of Staff, and the U.S. intelligence community that I find especially compelling.
Soviet premier Josef Stalin once asked how many divisions the Pope commanded.  Unimpressed by the Earthly power of the pontiff, Stalin repressed the Catholic Church in Eastern Europe.  More than 40 years later, Pope John Paul II—a Pole who had lived under Soviet domination—played a critical role in the demise of the Soviet Union.  The number of divisions under the Pope's command is irrelevant when the issue is one of moral authority.
The science is established: climate change is real and human actions are contributing to it.  National security planners, insurance executives, coastal communities, and populations dependent on mountain glaciers around the world are grappling with the practical implications of it today.  Now Francis calls us to address the human costs of climate change as a matter of social justice.
The movement to address climate change has long had scientists, political leaders, business leaders, national security leaders, and citizens around the world.  It now has the moral authority of the Pope and other religious leaders who are telling us that the consequences of human activity can be catastrophic to all of us, and especially the most vulnerable among us.
I'm waiting to see if Senator Inhofe asks about the Pope's divisions.
Encyclical Letter Laudato Si' of the Holy Father Francis on Care for our Common Home | The Vatican
Pope Francis, in Sweeping Encyclical, Calls for Swift Action on Climate Change | The New York Times 
Faith Leaders Stand with Pope Francis on Climate Change | Time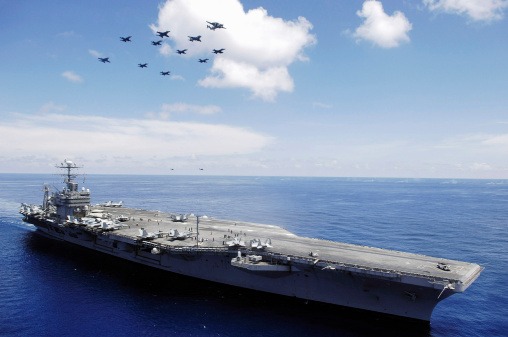 U.S. Defense Secretary Ashton Carter stirred reaction in Baghdad and Washington this weekend when, in an appearance on CNN, he blamed the loss of Ramadi to an outnumbered force of ISIS militants on the Iraqi military's apparent unwillingness to fight.
It was a striking statement by a senior American official—and it was refreshing. Secretary Carter didn't break news—even a casual observer of the Iraqi military's previous fights with ISIS would question their will to fight.  But it was refreshingly honest, perhaps the most honest and open discussion of the challenge we face in Iraq since 2002.  As a Senate staffer a decade ago, I used to look at the U.S. military's ratings of readiness for the Iraqi forces we were training and ask "why aren't they getting better?"  No one could give me an answer.
In 1939, the U.S. military had fewer than 350,000 soldiers, sailors, and Marines.  By 1945, the nation had converted shop-keepers and farmers into a military force of 12.2 million that liberated Western Europe and defeated imperial Japan.  There are lots of reasons why this historical analogy is exceptional, but there is no doubt of the American public's willingness to fight in Europe and the Pacific after Pearl Harbor.  The evidence, like that cited by Secretary Carter, in Iraq is equally clear: in the Sunni west, Iraqi forces have been unwilling—even when adequately armed and in larger numbers than ISIS forces—to fight.
The reality is that wars are not the business of rulers alone.  A people not willing to fight for their own futures—notice I didn't say freedom—will always be vulnerable to intimidation and conquest.  In Iraq, a country born of the First World War when European powers divided the land based on what made sense to them, there is no sufficient national identity to bind the people together.  The Sunni-Shiite divide is real and lies at the root of what people are willing to fight for in Iraq.
Questions over the will to fight are not limited to the Middle East.  In Russia and Ukraine, evidence is mounting both of simmering dissent within Russian forces and in the Russian populace over Vladimir Putin's illegal war.  It is not yet at the point of crisis, however, and all evidence indicates extensive—perhaps even growing—Russian intervention in Ukraine.  Success on the ground and a tightly controlled media landscape in Russia means there is no way to really gauge dissent.  Still, reports of even a handful of deserters from the Russian military confirms that, just as in the Soviet era, truth has a way of evading censors.
Finally, in Asia, American attention is focused on China's island-building in the South China Sea.  Here Secretary Carter again made news asserting America's navigational freedom over islands that a year ago did not exist.  China, in a blustery rejoinder, vowed to defend itself and its territory from foreign intimidation.  The question observers have to ask is whether either side would be willing to fight over these principles.  For China, they are talking about protecting their sovereignty.  For the United States, the issue is one of international norms.
To be certain, there is much between bluster and war, but bluster can be bluff while actual combat reveals the truth about one's will to fight.
Carter: Iraqis showed "no will to fight" in Ramadi | CNN
Is Russia about to Invade Ukraine? | Vox
China moves weapons onto artificial islands in South China Sea | The Age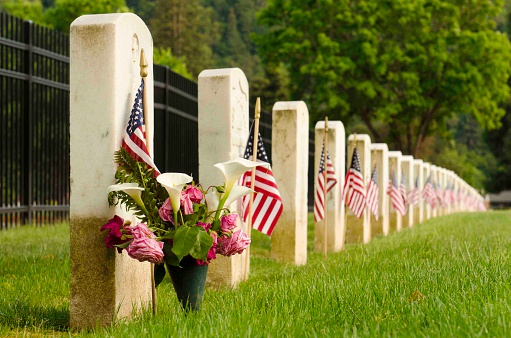 Gilgamesh, in the epic Mesopotamian poem, wanted to live forever, like the gods.  But Gilgamesh was human.
His mortality meant that he would know death.  His name, however, could live forever.  He would be remembered, he reasoned, because of the great things he did.  He asked:
"Who is the mortal
able to enter heaven? Only the gods
can live forever. The life of man is short.
What he accomplishes is but the wind.
Where is the courage that you used to have?
Where is the strength?  It is Gilgamesh
who will venture first into the Cedar Forest,
And you can follow after, crying out:
'Go on, go forward, go on, embrace the danger!'
You who have fought with lions and with wolves,
you know what danger is.  Where is your courage?
If I should fall, my fame will be secure.
'It was Gilgamesh who fought against Huwawa!'
It is Gilgamesh who will venture into the Forest
and cut the Cedar down and win the glory.
My fame will be secure to all my sons."
If you've ever stood at the Vietnam Veterans Memorial and read the names of some of the 58,286 Americans inscribed there, then you know the power of memory to live on, just as Gilgamesh described it.
My picks of the week are remembrances—the story of two Marines, Corporal Jonathan Yale and Lance Corporal Jordan Haerter, who stood their ground one fateful day in Iraq while a massive truck bomb barreled toward them.
On this Memorial Day, and always, remember Yale and Haerter and that long line of Americans who have stood with them.
Everybody Should Read General John Kelly's Speech About Two Marines in the Path of a Truck Bomb | Business Insider
Honor the Fallen | Military Times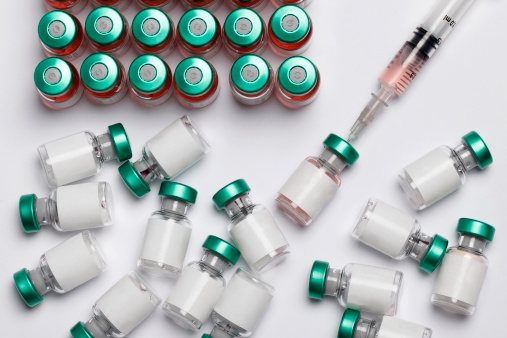 Throughout human history, our progress has been intimately linked to advances in science.
Even in the so-called "dark ages," the light of learning was turned on the natural world.  From those efforts came Copernicus, Tycho Brahe, and Galileo.  New understandings of the universe based on observation with new instruments challenged world-views, and the Pope, in one of the great refutations of science in recorded history, forced Galileo to recant his claims, based on observation, that the Sun was the center of the universe.
Ancient history, right?
Except it's not.  Some Republicans believe that if they don't say the words "climate change" or finance the study of it, then there won't be any consequences of "climate change."  Sticking your head in the sand has never proven an effective way of solving big challenges—I doubt it will this time.
And some Democrats, spooked by sham science, have turned on one of the greatest public health successes of the last century: vaccination.  Millions of children today survive childhood disease that a century ago killed nine of my grandmother's 14 siblings.  Thank you science.
What's worse—even on something non-controversial, like eliminating lead exposure in American cities, leaders in Congress and in state houses across this land refuse to act on science that is clear cut in telling us we need to address the plague of lead in urban environments and the neurological dysfunction that follows.
If we are to progress as a people, if we are to thrive, if we are to survive, we cannot willfully ignore what science is telling us about the world around us.  Too often today, unfortunately, willful ignorance is the choice of many.  One day, our children or our grandchildren will regret it.
The G.O.P.'s War on Science Gets Worse | The New Yorker
Why Freddie Gray Never Had a Chance: Lead Poisoning Is Killing Inner-City Baltimore | The Daily Beast
Robert F. Kennedy Jr. Joins Vaccination Debate in Montpelier | VPR