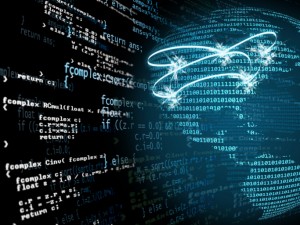 It has been easy, in recent months, to focus on what's going wrong in the world.  Wars, terrorism, and disease compete for our attention each week.  None of them are hopeful.  But this week, events on two sides of the Atlantic give us hope.
This past week, more than 1000 Muslims formed a ring of peace around a synagogue in Oslo.  They stood hand in hand with Jews to protect those praying inside.  One of the event's organizers, Zeeshan Abdullah, was quoted saying:
Humanity is one and we are here to demonstrate that. There are many more peace mongers than warmongers. There's still hope for humanity, for peace and love, across religious differences and backgrounds.
There is hope for us, yet.
In Washington, DC, at the end of the week, people power took a different meaning when the Federal Communications Commission (FCC), despite withering opposition from America's biggest Internet service providers, voted to regulate the Internet as a public utility: embracing the broadest and most ambitious calls of advocates of "net neutrality."  It means that providers cannot throttle content nor can they offer pay-to-play fast lanes that would provide unreasonable barriers to entry for Internet start-ups.
The public played a huge role in the FCC's decision.  During a public comment round, the New York Times reports that four million Americans made their desire for net neutrality heard—and the FCC listened.
I find myself processing these enormous events in the context of my own experience in Rhode Island.  Tuesday night, I was privileged to appear before the RI State Senate Judiciary Committee to offer testimony on a bill that would give Rhode Islanders information to protect themselves when the data they entrust to corporations or governments is breached by hackers.  More than a half-dozen lobbyists for big companies and industry associations took their turns testifying about the "onerous" and "overly-broad" provisions of the proposed legislation.  The choice became crystal clear: protect Rhode Island's consumers or accept the status-quo that lets businesses decide when the public has a right to know about the breach of their personal information.
There were no big crowds around the RI statehouse Tuesday night.  There were not four million comments from the public to sway the Senators.  There were just lobbyists paid to make a point for their clients; lobbyists who I'm sure are also sought after for campaign contributions during election season.
I'm not naïve or Pollyannaish about the value of lobbying or even the needs of corporations and their preference for minimal regulation.  But the dearth of citizens' voices in Providence on Tuesday night left me unsettled.  A lot of money and lot of talent was arrayed against a good bill.  The public should care about that.
F.C.C. Votes to Regulate the Internet as a Utility | The New York Times
Inspiring Images of Over 1,000 Muslims forming 'Ring of Peace' Around Oslo Synagogue | The Huffington Post

On Tuesday, February 24, 2015, Pell Center Executive Director Jim Ludes offered testimony on Rhode Island Senate Bill 134–a legislative proposal that drew from work done at the Pell Center to improve RI data breach notification.  His testimony, as prepared, follows below:
*                *                *
Testimony of James M. Ludes, Ph.D.
Executive Director, Pell Center for International Relations and Public Policy at Salve Regina University
Before the RI State Senate Judiciary Committee
February 23, 2015
Mr. Chairman, members of the committee, thank you for the opportunity to appear before you today to offer some brief remarks on Senate Bill 134 offered by Senator Lou DiPalma. I have submitted my full testimony in writing and respectfully request that it be included in the record.
Mr. Chairman, I am the Executive Director of the Pell Center for International Relations and Public Policy—a think tank on the campus of Salve Regina University in Newport. Named for a giant in Rhode Island's political history, the late Senator Claiborne Pell, the Pell Center exists to help our community think through complex issues and make good policy decisions.
For several years, one of the Pell Center's principal focus areas has been cybersecurity. We've published several studies by Ms. Francesca Spidalieri, who is our Senior Fellow for Cybersecurity Leadership, on emerging trends in cybersecurity, especially the preparation of leaders for an era of persistent cyber threat.
As an outgrowth of that research, we have organized the Rhode Island Corporate Cybersecurity Initiative (RICCI)—an effort to bring together Rhode Island's corporate leaders to share information about the most critical cybersecurity challenges facing the private sector. RICCI meets monthly at the Pell Center in Newport for briefings and occasional exercises designed to encourage Rhode Island's senior executives to take ownership of their organization's cybersecurity and help them develop approaches to make their companies more secure and resilient to cyber incidents.
Last September, we hosted a roundtable discussion on Rhode Island's current data security breach notification law—its gaps, how it compares to similar laws in other states, and how the RI law might be improved.
Senator DiPalma and Representative Stephen Ucci attended that session of RICCI, and drew from it important insights that shaped the legislation you are considering today.
Mr. Chairman, we need only to read the newspaper occasionally to know that we are in an era of massive data breaches. The list of affected companies is long, but the list of affected Americans is even longer. In 2013, the information security firm Symantec reported that 552 million personal records were breached by hackers. The November 2013 breach of Target Corp. alone exposed 110 million customers to possible fraud or identity theft.
In a summary of the September RICCI meeting prepared by Ms. Spidalieri, she wrote:
Target's response and notification drew heavy criticism based on the method of notification as well as its timeliness. Like many other retailers, major banks, and countless other companies, Target chose to keep evidence of its data breach private until cybersecurity expert Brian Krebs brought the issue to light on his blog "Krebs on Security." Unfortunately, the reticence to disclose data breaches is widespread and deeply rooted within corporate America. Days, weeks or even longer periods can pass between the moment a company learns of a cyber-crime and when its customers do. That gap can amount to crucial lost time for people and other organizations that would need to take immediate measures to protect themselves by monitoring transactions, changing passwords, or alerting other relevant parties such as a credit card company.

A wave of state laws passed over the last dozen years requiring companies to notify customers in a timely manner about data breaches that affect them.  Forty-seven states and the District of Columbia have laws governing such disclosures (as of August 1, 2014, only Alabama, New Mexico, and South Dakota had no laws related to security breach notification).  Rhode Island has had its breach notification law on the books since 2005. RI's current "Notification of breach law," however, is both outdated and lacks clear information/direction for a business to follow in the event of a data breach. The participants in the Pell Center workshop noted that this law requires disclosure "in the most expedient time possible and without unreasonable delay," but does not prescribe an actual timeframe and allows for delays to accommodate "the legitimate needs of law enforcement" during an ongoing investigation. Moreover, it requires the notification of a breach "if the personal information was, or is reasonably believed to have been, acquired by an unauthorized person," but does not provide additional measures to prevent future breaches or to effectively mitigate the risks associated with data breaches. Finally, there is no mention of the role that state agencies or law enforcement should play in the case of a data breach or of whom within those departments should be notified.
As I mentioned, Senator DiPalma and Representative Ucci participated in our September RICCI workshop. Their proposed legislation, we believe, reflects well the consensus of the participants in that session. In particular:
The proposed legislation would extend the definition of "personal information" to medical information, health insurance information, and email addresses when acquired with passwords.
It would define clearly the course of action a business must take in the event of a data security breach and the specific timing of notification to those individuals potentially affected by the breach (no later than 15 days after the discovery).
It would also define the roles that the Attorney General, law enforcement, and major credit reporting agencies play in case of a data breach and the notification requirements of these agencies.
It would include data security requirements for third-parties.
Finally, the proposed legislation would require all entities in Rhode Island not to retain personal information for a period longer than necessary for the specific services provided, and to destroy all records (including paper records) when personal records are discarded.
As you know, President Obama has rightly identified cybersecurity as an urgent national security challenge, and he has talked about a federal data breach notification law that would address many of these issues, too. But just because the president is talking about it does not mean Congress will do anything about it. The burden then falls to the individual states to address this issue where they can while we wait for Congress to act. The reality is that, if passed, this legislation could serve as a model for the country to follow, both in other state houses and at the federal level.
Thank you.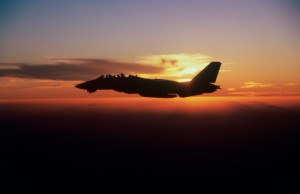 This was a big week for national security wonks.  In less than a week, the Obama White House issued a new national security strategy—it's first since 2010, speculation swirled over whether the United States should provide lethal assistance to Ukraine, and then the administration released the language it sent to Congress for a new authorization to use military force against ISIL.
Through it all, I found an unsettling disconnect between the rhetoric of the administration and the reality of the world around us.
In a speech to the Brookings Institution last week, National Security Advisor Susan Rice described the security challenges to the United States and asserted that none of them are existential.  As a result, Dr. Rice argued, the United States can afford to play a long-game, exercise strategic patience, and maintain the course we're on.  Such an approach presumes that long-term indicators are all favorable for the United States and its interests.  A simple scan of the headlines undermines that view.
Islamic extremism is ripping apart large swaths of the Middle East.  Despite months of U.S. and coalition airstrikes, ISIL continues to hold vast areas in both Iraq and Syria even while their barbarism reaches new lows with recent accounts of mass executions, children being forced into sex slavery, and wanton disregard for human values and life.
Of course, ISIL emerged from the fragments of a fractured Syria after the United States called for the overthrow of Bashar al Assad.  In Libya, where the United States provided military support to topple a secular strongman in the form of Muammar Gaddafi, conflict rages with Islamists threatening another long civil war.  And in Ukraine, where the United States certainly called for regime change last year, a civil war between Ukraine and Russian-backed separatists has editorial pages again talking about the Russian nuclear arsenal.
It pains me to write this: I'm not sure what long-term indicators the Obama administration is looking at, but the record of the last six years appears to show a world more uncertain and in peril than before this president took office.  That's not to say it's all Barack Obama's fault, but it is worth questioning the course were on when the president's advisors assert we should stay on it.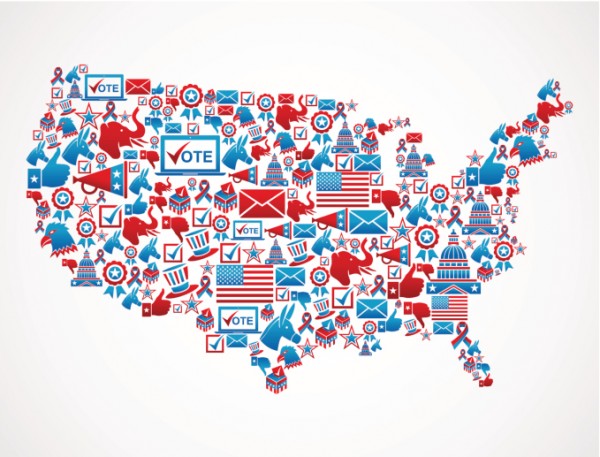 If the election calendar holds, it's less than one-year until Iowa holds it caucuses on January 18, 2016, the first round in a fifty state marathon to select the Democratic and Republican nominees for president.
Already, the press is focused on the horse race: who's up, who's down, who's surging, who's fading. Will Hillary Clinton face any meaningful opposition? Will Mitt Romney and Jeb Bush split centrist Republicans and clear the path for Marco Rubio or Rand Paul?
We're not even one month into 2015 and these story lines already seem tired. Worse, they are about personalities, not issues. They track the fortunes of elite politicians, not the welfare of the typical American family, and they do nothing to educate voters on the issues facing the country in the years ahead.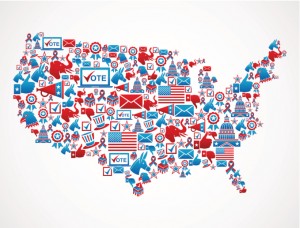 Fortunately, at the Pell Center, we are committed to issues that matter. So over the next 22 months, our focus will be to explore and elevate issues that should be part of the national dialogue. All of our research, events, social media, and engagements will be built with an eye on the election of 2016 and the ideas and issues the public must contend with to make informed choices at the ballot box.
The Pell Center's focus has long been at the intersection of politics, policies, and ideas. Join us there and contribute to a vital dialogue about the future of our country.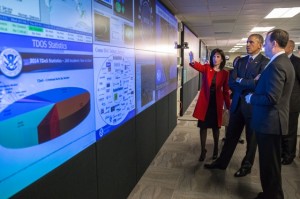 The Pell Center's work on cybersecurity has proven to be a step ahead when these topics reach the national stage.
President Barack Obama has previewed some of the key issues he plans to discuss during his State of the Union address, especially new cybersecurity initiatives in areas from ID theft to consumer privacy. One of the more notable proposals is the creation of a national data breach notification law that would require all companies and financial institutions to notify customers that their personal information has been compromised within 30 days of a breach. The new cybersecurity proposals also call for updated laws to prosecute cyber criminals.
"The spiraling increase in cyber-attacks and disruptions of service cannot go unanswered," says Pell Center Adjunct Fellow Ellen Giblin. "The President must propose a new federal data breach law that brings together all stakeholders in this complex problem and allows for greater harmonization for companies in reporting data breaches and cyber-attacks."
Pell Center Adjunct Fellow Ken Bell stressed that "specific, accurate, and timely notification of a breach is fundamental to give consumers and companies the ability to respond."
Since January 2014, the Rhode Island Corporate Cybersecurity Initiative (RICCI), hosted by the Pell Center, has focused attention on data breaches. In September 2014, the Pell Center hosted a workshop for public and private leaders from across Rhode Island to review gaps in the current RI notification of breach law and to propose methods to strengthen the existing law.
Informed by the results of the Pell Center's September workshop, RI State Senator Louis DiPalma introduced a comprehensive data breach notification bill. As Cyber Leadership Fellow Francesca Spidalieri explains, "the new law would raise the cost of data breaches in Rhode Island; better protect state customers' personal information; provide state companies with a specific timeframe and process to follow in the case of a data breach; and define the role that state agencies and law enforcement would play in those instances. In addition, this law would apply to all companies that own, license, or manage RI residents' personal information, and not just cover companies based in RI.
Similarly, the bill proposed by President Obama intends to protect consumers while providing much-needed focus on concrete steps that can be taken in case of a breach. The president's proposal would simplify the maze of state breach laws that currently exist. While most states, including Rhode Island have existing data breach notification laws, there are no national standards.
Lawmakers have tried for nearly a decade to pass a federal bill to replace the patchwork of state laws, but have repeatedly failed, in part because either the laws went too far, or didn't go far enough. DiPalma's bill could be a model for the nation.
Additional cybersecurity proposals that the President is scheduled to announce include a Consumer Privacy Bill of Rights that would give consumers more control over their digital data; a Student Data Privacy Act, which would prevent information collected about students from being used for anything but educational purposes; and a broadband expansion plan.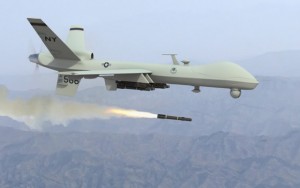 Pell Center Executive Director Dr. Jim Ludes and Ms. Kelly Mendell, President of MIKEL, a RI based defense company, published an op-ed today calling for the restoration of Congressional earmarks for defense research and development.  An excerpt is below.  The full piece is available at at RollCall.com.
A Rose by Any Other Name: It's Time to Bring Earmarks Back to Defense R&D

 By James M. Ludes and Kelly Mendell

Nov. 5, 2014, 5 a.m.

In 2010, congressional Republicans campaigned in the midterm elections on a promise to end earmarks — the direction of appropriated dollars to specific projects, typically in a lawmaker's district. Proponents of the ban championed it as a step towards fiscal discipline. In reality, the ban has come at the expense of America's small businesses and our national security, and it coincides with an historic period of legislative inertia. It's time to restore earmarks.

Small businesses are the lifeblood of the American economy. According to the U.S. Census Bureau, in 2011 (the last year for which data is available) there were nearly 5.7 million small businesses — a firm with fewer than 500 employees. In total, small businesses employed nearly 55 million Americans that year and paid nearly $2.2 trillion in wages — and it wasn't a fluke. From 1993 to mid-2013, small businesses created 63 percent of the net new jobs in the United States. The truth is that the economy grows as small businesses grow.

Small businesses also play an important role in the American defense industrial base, where small, high-tech firms rapidly churn out or integrate cutting edge technology. Previously, these businesses lobbied Congress for earmarks to support investment in important, but unfunded, research and development (R&D). The resulting earmarks brought new thinkers to specific challenges with impressive results, such as the Predator drone.

The signature vehicle of American aerial strike since 9/11, the Predator began with a series of earmarks secured by Republican Reps. Buck McKeon and Jerry Lewis of Southern California. The local beneficiary of their efforts was a small, eight-person shop: General Atomics Aeronautical Systems, Inc. The firm is now one of the world's leading developers of drones and employs thousands of workers. . . .
To continue reading, click here.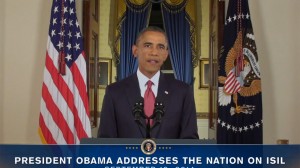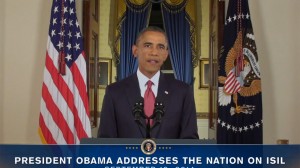 In 15 minutes of remarks tonight , President Barrack Obama laid out his strategy to confront the threat posed by the Islamic State in Iraq and the Levant (ISIL.) The president's much awaited strategy can be condensed to this:
Train and equip local forces—whether Iraqi or Syrian—to fight ISIL on the ground. Provide additional American advisors to support these local forces.
Use American airpower to support forces on the ground—including in Syria.
Take necessary measures to harden America's homeland defenses while also countering extremist ideology. And
Respond to the humanitarian crises spurred by ISIL's rampage and the Syrian civil war.
The strategy presented tonight bears a strong resemblance to the approach described by President Obama in his May commencement address to the graduating class of 2014 from the United States Military Academy at West Point.
Things the President Did Well
Stating an objective. The president said: "I can announce that America will lead a broad coalition to roll back this terrorist threat. Our objective is clear: We will degrade, and ultimately destroy, ISIL…." You can parse that anyway you want, but the president gets high grades for simply stating the problem in clear language.
Insisting on political progress in Iraq as a precursor for deeper American involvement. One reason ISIL was so successful in Iraq this summer was the condition of Iraqi politics.
Recognized that the problem can't be solved in Iraq or Syria alone. This is a transnational problem and will need to be addressed on both sides of the border.
Follow the Money. The sources of ISIL's financial sustenance have been well documented. The President rightfully prioritized cutting off the flow of seemingly endless financial resources to ISIL.
Seal the Borders. Foreign fighters continue to pour into Syria from neighboring countries—especially Turkey. Turkish forces can and should make that transit much more difficult.
Counter the ideology. I've gone on at length about both the Obama and Bush administrations failing to mount real counter-ideological campaigns. The plan described by the President tonight sheds no additional light on this element of the struggle–but he did mention it and for that he should get credit.
Things the President Didn't Do Well
Boasting. The President bragged that when Russia grew aggressive in Ukraine, the world looked to the United States. It was poorly conceived for the President to call out Russia now when in the same speech, he expressed his intention to chair a meeting of the UN Security Council to seek more international support against ISIL. In case anyone forgot, Russia still has a seat–not to mention a veto–on the Security Council.
Describe the political end-game in Syria. And here's the rub. Even if we get Iraq "right," without a political end-game in Syria, it's incredibly difficult to imagine how this campaign ends.
Focused too much on tactical military operations. The President's strategy, as described tonight, really is focused on the application of armed force. That's not to say it's inappropriate. But the conversation in this country would benefit from a President who took the time to educate the public about real strategic choices and not simply tactical options.
What seems most likely is a period of persistent conflict with the terrorist army known as ISIL. The American military will kill a lot of extremists. Our aircraft will destroy their pickup trucks and the equipment they've seized from routed Iraqi forces. After several years of conflict, American pundits–if not some leader–will declare ISIL dead. And that organization will, ultimately, be killed. But the extremist threat will continue on as long as the ideas that undergird ISIL go unchallenged.

I originally posted this on June 6, 2008 on the Flashpoint Blog of the American Security Project.  I'm re-posting it here today, the 70th anniversary of D-Day.
General Dwight D. Eisenhower, USA, Supreme Commander, Allied Expeditionary Forces, drafted a statement on the eve of the D-Day invasion.  He intended to issue it to the press should the invasion fail and be pushed back into the sea.
He wrote:
Our landings in the Cherbourg-Havre area have failed to gain a satisfactory foothold and I have withdrawn the troops.

My decision to attack at this time and place was based upon the best information available.  The troops, the Air and Navy did all that bravery and devotion to duty could do.

If any blame or fault attaches to the attempt, it is mine alone.
As I researched my dissertation about President Eisenhower, I came across the statement.  I had read it before in various books that told the tale of the D-Day invasion and Eisenhower's leadership.  But what had never occurred to me–or been explained in the accounts I had read–was that Eisenhower corrected his own draft, by hand.
The original draft read:
Our landing in the Cherbourg-Havre area have failed to gain a satisfactory foothold and the troops have been withdrawn.

This operation at this time and place was based upon the best information available.  The troops, the Air and Navy did all that bravery and devotion to duty could do.

If any blame or fault attaches to the attempt, it is mine alone.
Note the important edits.  After getting the idea on paper, he eliminated the passive voice and he clarified responsibility.  Where he could have said, "the troops have been withdrawn," he instead said, "I have withdrawn the troops."  Where he could have said, "This operation at this time and place," he instead said, "My decision to attack at this time and place." He accepted responsibility and he did not pass the buck.
As a recovering editor, I recall working with staff to instill the appropriate contempt for the passive voice. It eliminates the active agent from language and contributes to fuzzy thinking.  "Mistakes were made," is a classic in Washington.  Well, who made those mistakes?  They didn't happen just by themselves.  Someone, some individual, some person made those mistakes.
What's so striking about the Eisenhower note is that in it, he eliminated the passive voice to say, clearly, "I made the mistakes."
I was thinking of this in the last two days, not just because of the D-Day anniversary, but also because the Senate Select Committee on Intelligence finally was able to release its Phase II report on the use and misuse of pre-war intelligence on Iraq.
Since it first became apparent in the summer of 2003 that Iraq did not have weapons of mass destruction, we've heard variations on the old refrain of "Mistakes Were Made:"  the intelligence was flawed; other intelligence agencies believed that Iraq had WMD; or members of Congress believed the same thing the administration was saying.
But if we go back to Bob Woodward's account of a key briefing of President Bush in December of 2002, we see the President didn't believe what he was selling, either.  After the briefing by Director of Central Intelligence George Tenet and Deputy Director of Intelligence John McLaughlin, Bush said:
Nice try. . . . I don't think this is quite–it's not something that Joe Public would understand or would gain a lot of confidence from.
Woodward continued:
Bush turned to Tenet.  'I've been told all this intelligence about having WMD and this is the best we've got?'  From the end of one of the couches in the Oval Office, Tenet rose up, threw his arms in the air.  'It's a slam dunk case!' the DCI said.
Read the context, carefully.  Tenet wasn't saying it was a "slam dunk" that Iraq had WMD.  He was saying that the public would buy the argument.
We did.  Congress did.  The press did.
There comes a time in life when you have to think for yourself.  You have to arm yourself with knowledge, trust your own judgment regardless of what others might say, and make informed decisions about your future.  Those who look to you for advice and leadership depend on you to be honest, to be a person of integrity, to put country above self.
I'm not looking for an Eisenhower moment in this administration because I don't believe they made "mistakes."  The Senate report confirms what Scott McClellan alleged in his new book, What Happened.  The administration mounted a propaganda campaign against the American people to build the case for war.
That's not a mistake.  It's a crime.
As we mark the 64th anniversary of D-Day, it's worth asking if our leadership has been worthy of our country.  Some might argue that it doesn't matter how we went to war because we are there now.  But of course it matters.  It matters because so many of the same people who took us to war argue that we can't end it now.
By D-Day, Eisenhower had done everything he could to make sure that the men under his command had everything they needed to succeed.  If they failed on the beaches, then he had failed them.  He would not try to dodge blame with laments about going "to war with the Army you have, not the Army you want," as Donald Rumsfeld once said.  Eisenhower took responsibility for his leadership.
I miss Ike.
12 Salve Regina University Students Selected for Leadership Program named for Mrs. Nuala Pell
Newport, RI—The Pell Center has named the inaugural class of Nuala Pell Fellows—members of the Salve Regina University class of 2017 who have been selected from a highly competitive pool of applicants to receive leadership development training over the course of their sophomore year at the University.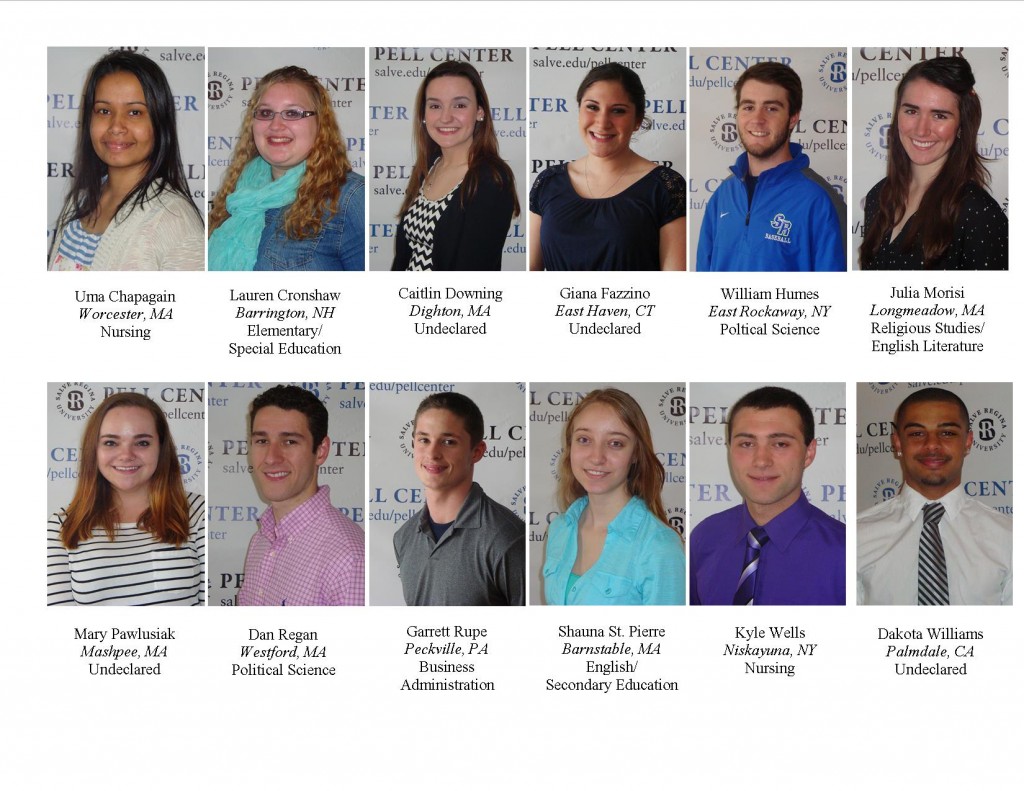 Salve Regina University President Sister Jane Gerety, RSM, praised the students for their commitment to leadership and service. "We are called by our mission and our vision for this institution to prepare students for lives of distinction in service to others," said Sister Jane.   "These young men and women have embraced that call and we are so very proud of them."
The Nuala Pell Leadership Program in Public Service is named for long-time Salve trustee Nuala Pell who was also the wife of Senator Claiborne Pell. Through her own service and leadership, she made important contributions to her community with a humility and grace all too rare today. Although Mrs. Pell passed away earlier this spring, last summer she helped design and create the program which now bears her name.
As Nuala Pell Fellows, the students selected from the class of 2017 will participate in nearly 60 hours of seminar instruction on leadership and the complex challenges facing effective leaders today. They will also undertake a community service project and turn their attention to public issues with an understanding about how their voices can change the conversation.
The program will be delivered by the core staff of the Pell Center and members of the University faculty. Seminars will be leavened with outside speakers whose personal experience or story of leadership will educate and inspire.
"The Nuala Pell Leadership Program in Public Service is intended to be a transformative experience for its participants," said Pell Center Executive Director Jim Ludes, Ph.D. "This generation of young Americans will have to address a long list of challenges—from a changed climate to demographic and resource shifts that will challenge the familiar and the comfortable. As a nation we will need leaders committed to service to meet these challenges head-on. We're thrilled that the Pell Center can honor Mrs. Pell while at the same time contributing to the public good for years to come."
"Anyone who was blessed to know Nuala knows the gentleness of her spirit and the dignity with which she treated everyone she met," continued Sr. Jane. "We believe the grace she embodied in her life is essential to effective leaders today and we're delighted that the Pell Center is home to this initiative."
About the Pell Center
The Pell Center is a multi-disciplinary research center—or think-tank—on the campus of Salve Regina University. Named for former-Senator Claiborne Pell, the center promotes and studies good governance, public engagement, and effective leadership at home and abroad.
 #   #   #
NEWPORT, RI ̶ On Thursday, June 12, 2014 the Pell Center and the U.S. Naval War College will host "An Evening with Senator John McCain." The Arizona Senator and 2008 Republican Party nominee for President will speak in Spruance Auditorium at the Naval War College from 6:30 PM – 8:00 PM.
Pell Center Executive Director Jim Ludes welcomed the opportunity to host a national hero, saying, "We are delighted to work with our colleagues at the Naval War College to host Senator McCain. His legacy of faithful service to the United States is an inspiration and we are eager to welcome him to Newport."
"We also owe a debt of gratitude," continued Ludes, "to Rhode Island's own Senator Sheldon Whitehouse for bringing us all together for what promises to be a very special night."
Senator John McCain entered the Naval Academy in June of 1954. He served in the United States Navy as a pilot until 1981 and received numerous awards, including the Silver Star, Legion of Merit, Purple Heart, and Distinguished Flying Cross. He graduated from the National War College in Washington, D.C. in 1973.
Senator McCain was elected to the U.S. House of Representatives from Arizona in 1982 and elected to the United States Senate in 1986. Some of the key issues Senator McCain focuses on include agriculture; budget, taxes and economy; defense and national security; education and healthcare.
Limited seating is available. To register, please click here.
Date: Thursday, June 12, 2014
Time: 6:30 PM – 8:00 pm
Place:  Spruance Auditorium
U.S. Naval War College
686 Cushing Road
Newport, RI
# # #