There is no decision more grave than a decision to go to war.  History has taught us, time and again, that once unleashed, the dogs of war have no master.  Unintended consequences abound.  And no plan survives first contact with the enemy.
As we approach the ten year anniversary of the war in Iraq, those truisms—almost cliché—have to be uppermost in our minds when we talk about that war.
The Iraq war raised fundamental questions about the appropriate use and purpose of American power.  Its architects belong to a school of thinkers called "neo-conservative."  They believed that the combination of American military power and its benign intent would enable the United States to transform the politics of the Middle East with a lightening strike in Iraq.
They seized on the public's fear after 9/11 and took us to war.  A decade later, it's appropriate to think about the lessons the Iraq war holds for the exercise of American power in the future.
And today, on the tenth anniversary of the start of the war, there are three ideas uppermost in my mind—about history, about judgments, and about the proper use of American power.  In the end, any reckoning often involves painful truths.  And the Iraq War has plenty for folks left-right-and-center.
Idea 1: Modern Iraq has never known political stability
After World War I and the dissolution of the Ottoman Empire, the League of Nations granted a mandate to Britain in Mesopotamia.  British diplomats like Gertrude Bell—famous for traveling across the desert and living amongst the Bedouins—devised a state whose boundaries and structure demonstrated little regard for historic animosities.
In the 35 years from 1933 to the Ba'th seizure of power in 1968, Iraq suffered from 25 incidents of extra-constitutional disturbances: coups, attempted coups, uprisings, sectarian and political hostilities, and so forth.  25 incidents in 35 years—that's an average of one every 17 months.  If we expand the calendar to Saddam's rise to prominence in 1978, the incidents average one every 18 months.
Throughout this period, carrying on the tradition dating to the Ottoman experience, the Sunnis in Iraq dominated the bureaucracy and the military.  The record of political violence is almost always of one group, political or sectarian, trying to gain advantage over others—or of the Kurds trying to break-free.
This historical experience created a tremendously violent political tradition that continues to manifest itself today.
Idea 2: George H.W. Bush and the Exercise of Prudence
During the presidency of George H. W. Bush, comedian Dana Carvey skewered the president regularly on Saturday Night Live.  "Nah gonna do it," Carvey would say, his hand rigidly gesturing, his voice contorted to mimic Bush's, "Would'n' be prudent at this juncture."
But it was his father's prudence and good judgment that President George W. Bush was so sorely missing.
On September 2, 1990, Saddam Hussein invaded Kuwait.  The United States, under the leadership of President George H. W. Bush marshaled a mighty international coalition and expelled the invader the following spring.
Most importantly, the first President Bush never sought regime change.  He and his national security advisor, Brent Scowcroft, detailed the thinking in 1998:
Trying to eliminate Saddam, extending the ground war into an occupation of Iraq, would have violated our guideline about not changing objectives in midstream, engaging in "mission creep" and would have incurred incalculable human and political costs.  Apprehending him was probably impossible.  We had been unable to find Noriega in Panama, which we knew intimately.  We would have been forced to occupy Baghdad and, in effect, rule Iraq.  The coalition would instantly have collapsed, the Arabs deserting it in anger and other allies pulling out as well.  Under those circumstances, there was no viable "exit strategy" we could see, violating another of our principles.  Furthermore, we had been self-consciously trying to set a pattern for handling aggression in the post-Cold War world.  Going in and occupying Iraq, thus unilaterally exceeding the United Nations' mandate, would have destroyed the precedent of international response to aggression that we hoped to establish.  Had we gone the invasion route, the United States could conceivably still be an occupying power in a bitterly hostile land.  It would have been a dramatically different—and perhaps barren—outcome."

–George H. W. Bush and Brent Scowcroft, A World Transformed, 1998.
Idea 3: The Neocons and the Aggressive Use of American Power
In the aftermath of the 1991 conflict, the Bush administration built a robust containment regime in the Persian Gulf region.  No-Fly Zones, punitive sanctions, and arms inspections limited Iraq's sovereignty and contained the threat from Baghdad.
That's not to say this was anything like the containment strategy in place against the Soviet Union in the Cold War.  Military strikes were common—either against air-defense systems in the no-fly zones, or in larger strikes following the attempted assassination of President George H. W. Bush in Kuwait or Operation Desert Fox.
By the end of the 1990s, a decade long strategy of containment had slowly strangled the Iraqi regime of Saddam Hussein.  His weapons of mass destruction programs were suspended because of U.N. Sanctions.  But with the ejection of U.N. inspectors after Desert Fox, the United States was effectively flying blind about Saddam's weapons programs.
Political leaders in both parties began to worry in public about the consequences of this intelligence gap.  They worried that the containment strategy was buckling under the pressure of black-market smuggling of Iraqi oil and abuses of the UN's Oil-for-Food program.
Into this environment came a cabal that believed the United States had been too timid in the first Gulf War, who believed that American power was being frittered away in the desert, and that our strategy was failing.  They organized in the Project for a New American Century and their 1998 letter to President Clinton is widely recognized as the beginning of the campaign to topple Saddam that resulted in Operation Iraqi Freedom.
But in the neocon manifesto, there echoes the autopsy of another war:

There is a final result of Vietnam policy I would cite that holds potential danger for the future of American foreign policy: the rise of a new breed of American ideologues who see Vietnam as the ultimate test of their doctrine. I have in mind those men in Washington who have given a new life to the missionary impulse in American foreign relations: who believe that this nation, in this era, has received a threefold endowment that can transform the world. As they see it, that endowment is composed of, first, our unsurpassed military might; second, our clear technological supremacy; and third, our allegedly invincible benevolence (our "altruism," our affluence, our lack of territorial aspirations). Together, it is argued, this threefold endowment provides us with the opportunity and the obligation to ease the nations of the earth toward modernization and stability: toward a fullfledged Pax Americana Technocratica. In reaching toward this goal, Vietnam is viewed as the last and crucial test. Once we have succeeded there, the road ahead is clear. In a sense, these men are our counterpart to the visionaries of Communism's radical left: they are technocracy's own Maoists. They do not govern Washington today. But their doctrine rides high.

—James C. Thomson, "How Could Vietnam Happen: An Autopsy," The Atlantic, April 1, 1968.
Why It Matters
Learning the right lessons from Iraq matters for so many reasons.  But the starkest reason to study the conflict is found in the lives lost, the bodies and minds scarred, the dead and the wounded.
The war in Iraq cost the United States and its coalition partners the lives of 4,804 service members.  U.S. casualties alone were 4,488.  32,221 Americans were wounded in action.  And untold thousands more have been scarred with the invisible wounds that come with war—post-traumatic stress and other emotional wounds.
We have an obligation to those who wear the uniform to get this right.  And we have an obligation to those who will wear the uniform in the future to learn lessons from this war so that its mistakes are never again repeated.
Financially, estimates vary, but a good range for the actual cost of the war in Iraq is $800 billion to more than $1 trillion—between March 2003 and December 2011.  Put another way, Iraq was more costly than World War I, the War in Korea and the Vietnam War and cost as much, by some estimates, as Korea and Vietnam combined.
Worse still, we didn't pay for the war.  We financed it on the backs of our children and grand-children.
Lessons on the Use of American Power
Iraq was a mistake, a colossal misjudgment, and ten years after the start of the war, the implications are clear:
You can accomplish great things through diplomacy, political strategy, and military readiness.  Saddam was contained.  He did not threaten his neighbors.  He was not actively pursuing WMD.
Challenges to American interests are not always best met by the direct, unilateral application of American power.  Simply compare the costs of Iraq with the benefits to date.
There remains an appropriate role for American military force in the exercise of American power.  Military power gives credibility and heft to political and diplomatic initiatives.
The value of international institutions is reaffirmed.  In the Autumn of 2002, the unified voice of the United Nations served to put UN inspectors back into Iraq.  They found nothing.  The United States acted before they could establish that Iraq had nothing to hide except its own weakness.  If we didn't have a United Nations, we'd want one.
American political leaders, military leaders, civilians and service members need to be better versed in history, languages, and cultures of the places from where challenges are likely to emanate.  There is both strategic and tactical value in understanding the context in which we find ourselves exercising power.
Congress has been broken for a long time.  There was no real challenge to the President's prerogative to wage a war of choice in Iraq.  There was no sustained inquiry and there was tragically little oversight after the war began.
NEWPORT, R.I. – Dana Priest, a two-time Pulitzer Prize winning journalist for the Washington Post, has been named the inaugural winner of the Pell Center Prize for Story in the Public Square.  The prize honors a modern storyteller whose work has had a positive impact on public affairs. It will be presented at a public conference on April 12 on the campus of Salve Regina University in Newport.
Priest is being honored for her lifetime of work, with special focus on her reporting—along with colleagues Anne Hull and Michel du Cille–on deplorable conditions at the old Walter Reed Army Medical Center in 2007.
Story in the Public Square is a joint initiative of the Pell Center at Salve Regina University and The Providence Journal.  It seeks to examine and, where appropriate, celebrate the role narrative storytelling plays in public affairs.
"I am honored to be the first recipient of the Pell Center Prize," said Priest.  "Senator Pell has been a hero of mine for decades, probably ever since I was a college freshman and learned his name for the first time from the Pell Grant that allowed me to attend school in the first place. He was a larger-than-life figure for me in my beginning days as a reporter as well. So to receive an award in his name for the work I do is especially meaningful to me."
Priest added, "I am especially taken by the idea of Story in the Public Square—and look forward to coming to Newport next month."
"Dana Priest's record as a journalist and as a gifted storyteller made this inaugural choice for the Pell Center Prize easy," said Dr. Jim Ludes, Executive Director of the Pell Center.  "The impact of her story-telling as a journalist and as an author has long been recognized by her peers and by policy makers. Today, we are thrilled to say her work is recognized by the Pell Center as well."
"Storytelling has the potential to move opinion and policy because of its ability to convey emotion, character and insight—the stuff of human experience," said G. Wayne Miller, co-director of Story in the Public Square and a journalist with The Providence Journal.  "Dana Priest, as a journalist, has told stories that matter, and attitudes and policies have changed as a result.  We're thrilled to be able to recognize her."
The conference, Story in the Public Square, on April 12, 2013, is open to the public.  Registration is available online at www.salve.edu/pellcenter.  A $20 registration fee reserves a seat at the conference and lunch that day.
The Pell Center for International Relations and Public Policy is a research center on the campus of Salve Regina University in Newport. Focused at the intersection of politics, policies and ideas, the Pell Center exists to give life to former Senator Claiborne Pell's credo of translating ideas into action to help people.
Story in the Public Square is made possible, in part, from a major grant award from the Rhode Island Council for the Humanities and the David A. and Mildred H. Morse Charitable Trust.
Full Biography of Dana Priest
Dana Priest is a two-time Pulitzer Prize winning investigative reporter and national security expert for The Washington Post. She was the newspaper's intelligence and Pentagon correspondent for over a decade. Following the Sept. 11 terrorist attacks, Priest revealed and documented the largest covert action program in the CIA's history as well as the unprecedented growth and use of the military's clandestine special operations forces around the world. Recently she chronicled the proliferation of counterterrorism agencies in a series of articles and the best-selling 2011 book titled Top Secret America: The Rise of the National Security State (Little Brown).
Priest has traveled widely with Army Special Forces in Colombia, Nigeria and Kosovo and with infantry units on peacekeeping duty in Bosnia, Kosovo and Afghanistan. She has received every major journalism honor, including the 2008 Pulitzer Prize for Public Service for "The Other Walter Reed," about the neglectful care of wounded soldiers at Walter Reed Army Medical Center. She received the 2006 Pulitzer for uncovering the CIA's secret prisons and counterterrorism operations overseas. She is also author of the 2003 book, The Mission: Waging War and Keeping Peace With America's Military (WW Norton).
Priest has appeared on CBS and NBC News, 60 Minutes and PBS's Frontline and well as all the major cable news programs. Priest holds a B.A. in political science from the University of California at Santa Cruz. She lives in Washington DC with her family.
# # #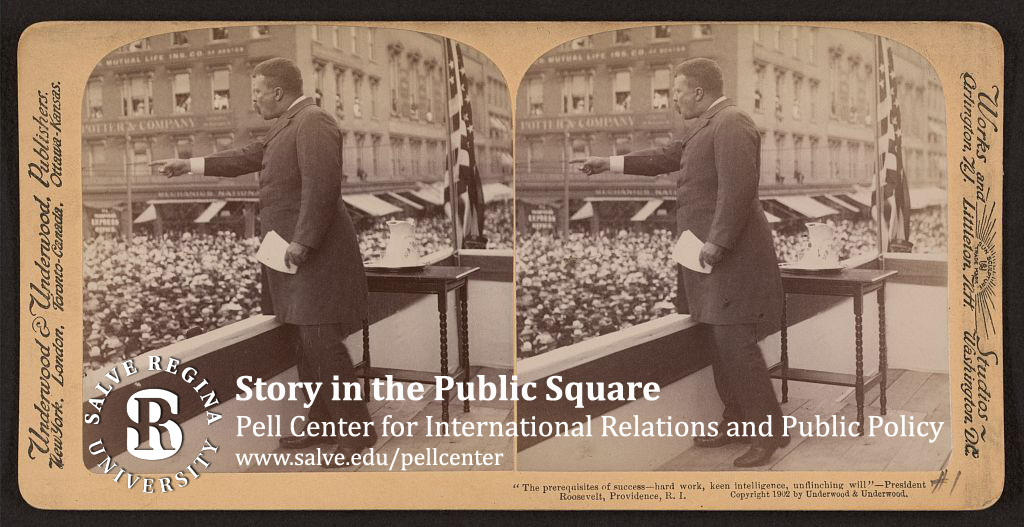 Contest in Storytelling Open to College Students
$1,000 Grand Prize
Two $250 Honorable Mentions
Storytelling is an ancient element of public affairs. As part of its initiative Story in the Public Square, the Pell Center at Salve Regina University and The Providence Journal challenge undergraduate college students to write a story that could inspire public action around an issue you consider important to military veterans and submit it to the Public Storytellers Contest. Winning stories will be published online by the Pell Center.
Contest Rules
All entries must be submitted by email to [email protected] no later than 11:59:59 PM April 2, 2013.  Include your name, your university's name, and a valid email address.
All submissions must be the original work of the author. No team submissions. By submitting your entry, you agree to have your story published by the Pell Center,
Submissions should be 500-800 words, absolute maximum.
Submissions may be either fiction or non-fiction, but they must reflect an authentic veterans' issue.
All contestants must be enrolled as an undergraduate student at an accredited college or university at the time of the contest and provide proof of enrollment prior to award.
All awards will be decided by a committee of judges. The committee reserves the right in its sole discretion to make no award if judging criteria have not been met. The decisions of the committee are final.
Criteria for Judging
Does the submission address an authentic veterans' issue?
Could the story inspire action?
Is the story well told? (Does it provide insight and reflection? Does it convey emotion? Are there developed characters? Is its narrative crafted?)
Click for more information on Story in the Public Square
To download a printable .pdf of this notice, please click here: Public Storyteller Contest 2013.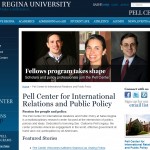 Newport–The Pell Center for International Relations and Public Policy at Salve Regina University relaunched its official website, www.salve.edu/pellcenter, today, Monday, March 4, 2013.
The redesigned site features the latest news and events from the Pell Center, an expanded roster of fellows, and social media links for the Pell Center's Facebook, Twitter and blog to increase opportunities for public interaction.
"The new site reflects important developments at the Pell Center, including the growth of our own research capacity and the vitality of our events," said Jim Ludes, Executive Director of the Pell Center. "It was important for us to better integrate social media as well," Ludes continued, "We don't just want to be on broadcast all the time, we want to be part of a public conversation."
The website also features a new project at the Pell Center.  Story in the Public Square, in partnership with the Providence Journal, is a year-round initiative to study and celebrate storytelling's impact on public affairs. Story in the Public Square will launch with a conference, free and open to the public, on April 12, 2013.  Registration, when it opens, will be available through the Pell Center website.  Additional information about registration will be released later this week.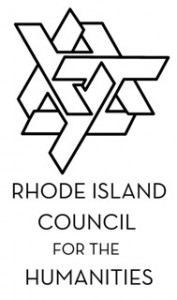 The Pell Center for International Relations and Public Policy at Salve Regina University is pleased to welcome collaboration facilitator and strategist Kathleen Shannon as a visiting fellow in residence at the Pell Center this Spring.
The Rhode Island Council for the Humanities (RICH) and the Van Beuren Charitable Foundation are supporting Ms. Shannon's work to explore a framework for collaboration among Newport cultural institutions, with a particular focus on Colonial Era assets. Their efforts promise to enhance the overall profile and resources of cultural institutions, grow Newport opportunities, and tackle challenging problems no single organization can solve alone.
"We are delighted to support this important initiative from RICH and the Van Beuren Charitable Foundation," said Jim Ludes, Executive Director of the Pell Center.  "Newport's history is so entwined with the larger story of America's growth and development.  We're happy to play a small role in supporting Kathleen's work."
Ms. Shannon has spent most of her career working across sectors and disciplinary boundaries leading organization to collaborative models and practices. These efforts often lead to shared infrastructure, expanded resources and creative practices and partnerships. In recent years, she worked closely with faculty leadership at Brown University as the Director of Research Initiatives. In that role, she increased awareness of Brown's unique interdisciplinary research strengths, built critical national/international partnerships and enhanced and diversified sources of sponsored funding.
Kathleen lives in East Bay area with her husband and two daughters
Award will Support Initiative to Examine the Role of Storytelling in Politics and Public Life
Newport—The Pell Center at Salve Regina University has won a major grant award from the Rhode Island Council for the Humanities (RICH), an independent state affiliate of the National Endowment for the Humanities.  The grant, announced by RICH on Monday, January 14, is to support Story in the Public Square, a project to examine and celebrate the use of storytelling in public affairs.
Story in the Public Square will launch with a public conference on Friday, April 12, 2013.  The day-long event will feature accomplished story-tellers, whether they are journalists, novelists, or filmmakers, a screening of the Providence Journal's acclaimed documentary "Coming Home" about veterans returning to southeastern New England after tours of duty in Iraq and Afghanistan, keynote remarks by former Senator Gary Hart, and the presentation of the first Pell Center Prize for Story in the Public Square.  A detailed description of the event follows below.
The winner of the inaugural Pell Center prize will be announced in the coming months.
"This is great news for the Pell Center and Salve Regina University," said Jim Ludes, Executive Director of the Pell Center.  "We've worked for nearly a year with our partners to organize a public program that begins with a day-long event this April and then continues with on-going research and programming that will both celebrate ethical storytelling and expose abuses.  We're very grateful to RICH for their generous support," he continued.
G. Wayne Miller, a gifted storyteller and Providence Journal journalist, filmmaker, and author, is co-directing Story in the Public Square as a visiting fellow at the Pell Center.  "RICH's support is a difference-maker for us," he said.  "Their long record of support for great projects in the humanities is a real validation of our work.  We're looking forward to the event on April 12th with real excitement and expectation."
Additional details about the program, the Pell Center Prize, and a contest for college students will be released in the coming weeks.
For up to the minute news on Story in the Public Square, follow @pubstory on Twitter.
Story in the Public Square
April 12, 2013
Pell Center at Salve Regina University
Keynote Remarks by Senator Gary Hart
Presentation of the first Pell Center Prize for Story in the Public Square
 Panel Discussion: Public Story Telling
The use of storytelling in the public square is as old as politics.  This panel will examine contemporary story-telling in the public square, from many perspectives.  Each panelist will be asked to share their experiences in story-telling: the impact, the reach, the perils, and the promise of this time-honored element of public dialogue. Each will be asked to explore the importance of veracity in their work. Finally, each will be asked to discuss, briefly, the best example, from their perspective, of storytelling in modern American political discourse.
MODERATOR: Karen Bordeleau, Providence Journal, acting executive editor
James Vincent, NAACP Providence
Christopher B. Daily, Boston University
Karen Thompson Walker, best-selling author of The Age of Miracles
Shanna Pearson-Merkowitz, University of Rhode Island
David Boeri, WBUR
Screening of "Coming Home" and Panel Discussion: War Stories
War has been a central narrative of the human experience since before Homer's Iliad. For Americans, the latest chapters have come since the terrorist attacks of Sept. 11, 2001. In the eleven years since those attacks, nearly 50 southeastern New Englanders have died in the wars in Iraq and Afghanistan. Thousands of veterans have returned forever changed. In an hour-long documentary, "Coming Home," the Providence Journal tells the deeply intimate stories of several who served, and the after-effects of combat on them and their loved ones. "Coming Home" was broadcast on PBS, and shown at the 2012 Roving Eye and Rhode Island International Film Festivals and other venues. "Coming Home" was nominated in 2012 for a New England Emmy and won a regional Edward R. Murrow Award.
MODERATOR: Donna Harrington-Lueker, Salve Regina University
John DiRaimo, Rhode Island National Guard, Iraq War veteran
Lt. Col Denis J. Riel, Rhode Island Air National Guard, Director of Air Staff, Deputy Chief of Joint Staff, Rhode Island National Guard, and a war veteran of Iraq
Bob Kerr, Providence Journal columnist, narrator of "Coming Home," and Marine Corps combat veteran of Vietnam
The Honorable Elizabeth Roberts, lieutenant governor of Rhode Island
G. Wayne Miller, Providence Journal
 # # #

The Pell Center for International Relations and Public Policy today announced the creation of a fellows program designed to drive the intellectual agenda and on-going research of the center located at Salve Regina University in Newport, RI.
Drawing from faculty at the University and seasoned policy professionals across the United States, the Pell Center is assembling a team whose members understand issues, are gifted communicators and teachers, and who have spent time not just studying a topic, but also working in the policy community.
"We intend for the Pell Center to become a home to thought leaders and doers," said Dr. Jim Ludes, Executive Director of the Pell Center.  "We want a blend of traditional academics, policy professionals, and social entrepreneurs," Ludes continued, "people who know how to get things done.  In this first class of fellows, I think we've done just that."
The Pell Center is currently conducting a national search for a resident Senior Fellow in Public Policy.  The search, to be concluded in early 2013, is part of a new direction for the Pell Center, rebalancing its emphasis and its brand between international relations and public policy and also heralding the growth of an organic research capability at the Pell Center.
Pell Center Fellows are available as resources to journalists, policy makers, and the academic community.
FELLOW
Ms. Francesca  Spidalieri
At the Pell Center: Fellow
Day Job: Fellow for Cyber Leadership, Pell Center
Areas of Expertise: Cybersecurity; cyber crime; information security strategies and policies; NATO and Transatlantic Relations; EU Policies and Institutions; United Nations
Twitter: @Francesca_cyber
Francesca Spidalieri, fellow for cyber leadership at the Pell Center for International Relations and Public Policy at Salve Regina, leads the Cyber-security Leadership Development Project at the Pell Center. Spidalieri's research focuses on cyber-security education and awareness. She also contributes to research activities on cyber-security at the US Naval War College Center for Cyber Conflict Studies under the mentorship of Professor Chris Demchak.
Before joining the Pell Center, Spidalieri worked as a research analyst for Femin Ijtihad, a NGO dedicated to the study of Islamic jurisprudence and law in pursuit of gender equality, and as an interpreter assistant in Paris, France.
Spidalieri earned her M.A. in International Affairs from the Fletcher School at Tufts University with a concentration in International Security Studies and Public International Law. Her graduate thesis, "NATO-EU Relations: A Strategic Partnership in the Making", analyzed the implications of a stronger European Security and Defense Policy (ESDP) on the NATO-EU relationship.
Prior to Tufts, Spidalieri received a B.A. in Political Science and International Relations at the University of Milan, where she served as the faculty advisor for the University of Milan delegations to the Model United Nations in New York and China.
A native of Catania, Italy, Spidalieri lives in Newport with her husband, LT Samuel Train, USN. Fluent in Italian, English, French and Spanish, Spidalieri is also an Italian tutor in the US for Italian companies.
ADJUNCT FELLOWS
Ms. Kelly L. Bovio 
At the Pell Center: Adjunct Fellow
Day Job: Senior Policy Advisor, The Alliance for Business Leadership
Areas of Expertise: Health Policy, Education Policy
Kelly Bovio serves as Senior Policy Advisor for the Alliance for Business Leadership, bringing more than 15 years of experience in public policy, economic development and program management.
Prior to joining the Alliance, Kelly served on Capitol Hill in Washington, DC as Senior Legislative Assistant to Senators John Kerry and Ernest "Fritz" Hollings, and Director of Rural Development to Congressman John Olver. She specialized in health and education policy, and was instrumental in drafting Senator Kerry's first major piece of health legislation, "The Nurse Reinvestment Act." Kelly also drafted the initial framework of Senator Kerry's health care plan for his presidential platform. While working for Senator Hollings and Representative Olver, both members of the Appropriations Committee, she secured millions of dollars in support for community economic development projects. Kelly also oversaw Rep. Olver's Foreign Operations Subcommittee assignment, and directed his Vice-Chairmanship of the Albanian Issues Caucus during the Balkan crises.
In addition to her Congressional experience, Kelly directed the Denver Student Voices Project, an Annenberg Foundation program aimed at improving high school civic education and promoting student activism. She also served as Chief Policy and Advocacy Officer for Horizons for Homeless Children. She holds a B.A. in Communication from the University of Massachusetts at Amherst, and an M.A. in International Relations from the School of International Service at American University.
Mr. Jonathan  Morgenstein 
At the Pell Center: Adjunct Fellow
Day Job: Founder, Chief Executive Officer, Empowerment Solar
Areas of Expertise: Foreign Assistance, Security Sector Reform, Middle East/North Africa, Human Rights, Democracy, Rule of Law, Clean Energy
Twitter: @jonathanmorgen
Jonathan Morgenstein is in the process of launching Empowerment Solar, selling solar electricity in the Middle East.  Most recently, he helped establish two offices in the Department of Defense, the Global Strategic Engagement Team and then the office of Rule of Law and International Humanitarian Policy. Previously he served as a Senior National Security Policy Fellow at the Third Way, a DC-based think tank. Prior to that he was a Senior Program Officer at the United States Institute of Peace. As Senior Program Officer, he conducted conflict resolution trainings around the world, including in Bosnia, Colombia, Darfur, and Iraq. Before USIP, he assessed the African Union's peacekeeping force in Darfur, Sudan for Refugees International. Jonathan has served over 21 years in the Marine Corps Reserves.  Currently a Captain, he has been selected for promotion to Major. He has served tours in, among other places, Ramadi, Iraq as a Civil Affairs Officer; Hit and Haditha, Iraq as a trainer embedded with the Iraqi Army; in Sarajevo, Bosnia; and at the Pentagon as an analyst for the Joint Chiefs of Staff. Jonathan graduated from Cornell University and earned two Master's degrees; in Teaching from the University of New Hampshire, and in International Policy Studies from Stanford University
Mr. Craig  Mullaney 
At the Pell Center: Adjunct Fellow
Day Job: Senior Vice President, USTREAM, INC
Areas of Expertise: Counterinsurgency, Afghanistan & Pakistan, U.S. Military
Twitter: @craigstream
Craig M. Mullaney joined Ustream, the world's leading live broadcast network, in 2011.  As Senior Vice President for Content, Strategy, & Operations, Mullaney oversees media partnerships, programming, corporate strategy, and operations.
He previously led the operations, planning, and strategy portfolio at Development Innovation Ventures, a venture capital fund within the U.S. Agency for International Development (USAID) that identifies, tests, and scales breakthrough innovations to core challenges throughout the developing world.  He previously served at USAID as the senior adviser to the Administrator, Dr. Rajiv Shah, on Afghanistan and Pakistan.  In 2010, Devex named Mullaney a "40 Under 40 International Development Leader."
Before joining USAID, Mullaney served at the Pentagon in the Office of the Secretary of Defense as the Principal Director for Afghanistan, Pakistan, and Central Asia Policy and as the Chief of Staff for the Department of Defense Transition Team.  Prior to joining the Department of Defense, Mullaney was on the national security policy staff of President Obama's 2008 presidential campaign.
Mullaney graduated second in his class from the United States Military Academy.  After completing Ranger School, he continued to the University of Oxford on a Rhodes scholarship and earned two masters degrees in diplomatic and economic history.
In 2003, Mullaney led an infantry rifle platoon along the hostile border between Afghanistan and Pakistan with the 10th Mountain Division as part of Operation Enduring Freedom.  His platoon, operating along a range from humanitarian assistance to combat engagements against al-Qaeda, earned the most combat decorations in the division.  Following his return to the United States, Mullaney joined the elite 3rd Infantry Regiment, "The Old Guard," in Arlington, Virginia, responsible for Arlington National Cemetery burials, the Tomb of the Unknowns, and defense of the National Capital Region.  He served a three-year appointment to the history faculty of the U.S. Naval Academy in Annapolis, Maryland and led the International Scholarships Program to institutional and national record levels of success.  Mullaney's military decorations include the Bronze Star, Army Commendation Medal with "V" device, Combat Infantryman's Badge, Ranger Tab, and Parachutist Badge.
Mullaney is the author of the 2009 New York Times bestseller The Unforgiving Minute: A Soldier's Education, a Washington Post Best Books of 2009, Military Times Best Military Books of the Decade, and Barnes and Noble Discover Great New Writers selection.  He has appeared on The Charlie Rose Show, The CBS Early Show, BBC World News America, National Public Radio, The Colbert Report, and The Daily Show with Jon Stewart.  Mullaney speaks frequently about leadership, management, and education.  His speaking engagements have included Harvard Business School, U.S. Southern Command, Princeton University, JP Morgan Chase, military service academies, and numerous other business, academic, leadership, and policy forums.  Mullaney is a Term Member of the Council on Foreign Relations and Adjunct Fellow at the Pell Center for International Relations and Public Policy.
A proud Rhode Island native, Craig currently resides in San Francisco, California.  A former wrestler, rower, marathoner, and sport parachutist, Mullaney's current interests include cycling and barefoot hiking.
Mr. Patrick J. O'Malley, Esq.
At the Pell Center: Adjunct Fellow
Day Job: Founder, Interpresas Consulting
Areas of Expertise: International Business, International Law
Patrick J. O'Malley is a Milan-based international corporate and securities lawyer, dual-qualified as an attorney both in the United States and in England & Wales, who serves a primarily European client base. He is an adjunct professor in comparative law matters at the Università Commerciale L. Bocconi in Milan, Italy the Universidad de Navarra in Pamplona, Spain, France Business School in Brest, France and ESADE in Barcelona, Spain.  He also teaches at a dozen other universities (including Salve Regina University and Providence College), companies, and professional legal/business training organizations around Europe and the U.S., and occasionally in Africa and Central Asia.
Most of his courses cover comparative US-EU corporate and securities law issues, as well as other comparative law topics (including contracts law/drafting and occasionally others such as anti-trust). He has focused especially on issues of international corporate governance, transparency and global efforts to combat corporate corruption/bribery. He speaks fluent Italian, Spanish, French and Portuguese.
O'Malley is a graduate of Providence College (BA), The Graduate Institute of International & Development Studies (DES) and Boston College Law School (JD). He is currently a candidate for a European Doctorate in Law.
FACULTY FELLOWS
Dr. Luigi  Bradizza 
At the Pell Center: Faculty Fellow
Day Job: Assistant Professor of Political Science, Salve Regina University
Areas of Expertise: American Politics, U.S. Constitution, Public Policy
Dr. Michael  Budd 
At the Pell Center: Faculty Fellow
Day Job: Professor and Program Director, Salve Regina University
Dr. Jameson F. Chace
At the Pell Center: Faculty Fellow
Day Job: Director of Environmental Studies, Salve Regina University
Areas of Expertise: Urbanization, Climate Change, Water Quality
Dr. Craig  Condella 
At the Pell Center: Faculty Fellow
Day Job: Associate Professor of Philosophy, Salve Regina University
Areas of Expertise: Environment, Technology, Science in Society
Twitter: @craigcondella
Dr. Debra  Curtis 
At the Pell Center: Faculty Fellow
Day Job: Assistant Professor of Anthropology, Salve Regina University
Areas of Expertise: Gender and Sexuality, Human Rights, Popular Culture, Medical Anthropology, Public Health
Dr. William P. Leeman 
At the Pell Center: Faculty Fellow
Day Job: Assistant Professor of History, Salve Regina University
Areas of Expertise: U.S. Military, Civil-Military Relations, American Presidency and Politics
Dr. Arlene J. Nicholas 
At the Pell Center: Faculty Fellow
Day Job: Director of MBA and Management Graduate Program, Salve Regina University
Areas of Expertise: Generation Y; Telework
Twitter: @ajnich13
Dr. Sheila O'Brien Quinn 
At the Pell Center: Faculty Fellow
Day Job: Dept. Chair and Associate Professor of Psychology, Salve Regina University
Areas of Expertise: Autism Treatment, Practitioner Training, Mandated Coverage
Dr. Chad  Raymond 
At the Pell Center: Faculty Fellow
Day Job: Assistant Professor of Political Science, Salve Regina University
Areas of Expertise: Economic Development of Mid East and Asia; Higher Education
Dr. Martha McCann Rose 
At the Pell Center: Faculty Fellow
Day Job: Professor, Salve Regina University
Areas of Expertise: Education, Disabilities
On Thursday October 18, 2012, Boston Globe columnist and author James Carroll spoke at the kick-off a multi-day planning session organized by the Pell Center, the Newport Historical Society, the John Carter Brown Library, the George Washington Institute for Religious Freedom, Brown University, and Bryant University.
Carroll, author of Jerusalem, Jerusalem offered a blend of historical context and contemporary political reflection, weaving the legacy of Roger Williams and Rhode Island's "lively experiment" with religious freedom into a broader conversation about the role of faith and religious meaning in American culture.
Carroll noted the prevalence of the phrase "a city on a hill," in the American political lexicon.  Taken from Christ's sermon on the Mount, and first used in the American experience by John Winthrop when he addressed his fellow pilgrims off the coast of what would become the Massachusetts Bay Colony, the phrase is intended to signal American exceptionalism.  President Ronald Reagan used the passage frequently, and Governor Mitt Romney has used it frequently on the campaign trail this year.
The deeper meaning of the passage, however, is lost on most audiences.  The idea of creating a city on a hill among fundamentalist Christian groups is filled with apocalyptic meaning and emphasizes an American exceptionalism that has contributed to American foreign policy adventures, including the so-called "war on terror" which President Bush misguidedly referred to as a "crusade," in 2001.
In Rhode Island, however, political leaders like Roger Williams and others like John Clarke, sought a different approach to governance, one that rested on tolerance and acceptance—a tolerance so profound, said Carroll, that it included toleration of the intolerant.  Contrast that view with the belief that anyone different in the Massachusetts Bay Colony was a witch, subject to a penalty of death.
The year 2013 marks the 350th anniversary of Rhode Island's Royal Charter.  Over the course of next year, the Pell Center, Salve Regina University, and its partners at the Newport Historical Society and across the state will be hosting a wide range of scholarly and public events to consider the meaning of the "Lively Experiment" and its continuing relevance today.
This past week, a call for papers was released for the academic conference in the autumn of 2013.
Campaign 2012
October 16, 2012 7:30 PM
Bazarsky Lecture Hall – O'Hare Academic Center
Salve Regina University
Ochre Point Avenue (at the intersection with Shepard Avenue)
Newport, RI
RSVP to [email protected] or call (401) 341-2927
7:30 PM Lecture:
Faithful Citizenship in a Partisan World
with Peter Steinfels, Ph.D.
(co-sponsored by the Religious & Theological Studies Department and Mercy Center)
Since the 1970s, Catholics have been urged by church leaders to be "faithful citizens" and to shape the nation's future by making moral choices in voting.  People of faith should bring their moral convictions into public life – and into the voting booth.  This requires more than blind partisan loyalties or simple self-interest.  It requires carefully formed consciences, courage and, as the Catholic bishops declare, "the virtue of prudence."  But citizenship doesn't begin and end on Election Day.  Morality means more than many people assume.  And prudence often leaves them confused.  How can we make sense of these crucially important ideas amid the clamor of campaigns, the blitz of negative ads, and the fog and fireworks of political spin?
Peter Steinfels is an author, educator and journalist.  Formerly a senior religion correspondent at the New York Times, he created and continued to write "Beliefs," a biweekly column on religion and ethics until 2010. Dr. Steinfels and his wife, Margaret O'Brien Steinfels, founded and co-directed the Fordham Center on Religion and Culture from 2004-2012 at Fordham University, where he is a university professor.
followed by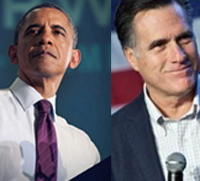 9:00 PM The Rematch:
OBAMA vs ROMNEY II
Will President Obama be able to rebound from what was widely viewed as a disastrous first debate?  Or will Governor Romney maintain his momentum?  Settle in with some popcorn and watch the debate with your Pell Center friends.
Ten days ago, I had the good fortune of moderating a panel at the Association of Opinion Journalists in Orlando, Florida.  The topic my colleagues and I were supposed to address was Climate and the Environment.  As I prepared my remarks, I couldn't help but think about how lacking the public debate has been on substantive issues for the last two months.  Sure, there's been a lot of coverage of the horse race that is presidential politics–but talk about being light on the issues!
The two people I shared the panel with were remarkably qualified.  Andrew Holland of the American Security Project is a recognized thought-leader on environmental, energy, and climate issues.  Peter Pritchard is the "Godfather of Turtles," and has been a Time magazine "Hero of the Planet."
So here is an excerpt of my opening remarks.  It was one person's plea that we ought to be talking about big issues–not the small stuff that dominates the coverage.
Begin Excerpt:
. . . . I've been asked to say just a few words to tee up the issues and then turn it over to my colleagues who will really depress you.
I kid.
I make light of a very serious set of issues.  Why?  Because it's so serious, and at times it seems like no one is listening.
Like no one is paying attention as the environment around us changes.  As species that have survived for millennia slip into extinction.  As the science becomes clearer by the day.  As the evidence mounts daily—clear for everyone to see—that the climate is changing with potentially catastrophic consequences for life on this planet.
Over at the University of Central Florida later today, Congressman Paul Ryan will be speaking at a campaign rally.  What do you think the odds are that he will mention the environment?  Do you think he will be asked about climate change?
This is a candidate who two years ago suggested scientists were attempting to "intentionally mislead the public" about climate change.  He was of course referring to the so-called "Climate-Gate" emails.  But he of course has since made no reference to investigations from Penn State University in the United States, The University of East Anglia in Britain, the British House of Commons, the American National Science Foundation and the EPA—each of whom concluded that "Climate Gate" does not alter our understanding of what is happening in the Earth's climate.
In fact, the case for climate change—and human induced or anthropomorphic—climate change has only gotten stronger.
Let me give you a couple of examples:
Researchers at Oxford University in the United Kingdom predict a 2.5 to 5.4 degree rise in global temperatures by mid-century—that's a larger and faster increase than the 2007 Intergovernmental Panel on Climate Change—and most others—have predicted.[1]
In the Arctic, sea ice is disappearing, with new record ice loss seeming to arrive each year—and the general consensus emerging that the IPCC was too conservative in its projects about the rate of melt as well as the risk of sea level rise.[2]

This summer, sea ice collapsed to 1.32 million square miles, just 24% of the surface of the Arctic Ocean.  The previous low, set in 2007, was 29%.[3]
In 2007, the UN Climate Panel predicted sea ice would disappear in Arctic summers by mid-century.  Now experts believe it could be 2015 or 2016.
All manner of life on this planet is under stress.  There have been five great mass extinctions over the past 540 million years.  In each of those events, 75% or more of all species disappeared over the course of a few million years. Now scientists at UC Berkeley warn that humanity may be ushering in a sixth mass extinction.  Writing in the journal Nature, they reported last year that the current rate of extinctions far exceeds the historical norm, and should that rate continue, we will experience a sixth extinction in the next few centuries or millennia.  They drew special attention on the role of climate change, and conceded their conclusions may underestimate the impact of climate change on mass extinctions.  Yet they also had to concede that, in general, it is difficult to link the fate of any one species to changes in the Earth's climate.[4]
Let's be clear, plants and animals are adapting to climate by moving.  In 2003, researchers from the University and Texas and Wesleyan University found that the 1700 species they studied were "moving, on average 3.8 miles per decade toward the poles.  Animals and plants were also moving up mountain slopes."[5]
And the phenomena is global.  In 2005, adult butterflies in Melbourne Australia, emerged from their pupae 1.5 days earlier each decade over previous 65 years.  Further laboratory observations linked this acceleration in development to warmer temperatures.
These are a staggering set of issues, global in scale, and yet not on the agenda for debate in 2012.  And that's a disgrace.  Whatever you believe, personally, about climate science, this is a conversation we need to have as a nation—and the two parties come at the issue in fundamentally different ways.
Let me just point to one more piece of Congressman Ryan's record:  in 2011, Congressman Ryan voted for an amendment to prohibit the Department of Agriculture from studying how to adapt to climate change.
Ladies and gentlemen, are we really that confident that we don't even want to be THINKING about what adaptation might look like for America's farmers?
In 2011, in my last few months as Executive Director of the American Security Project, we released a 50 state assessment of what climate change will cost the citizens of each state in the Union when their communities and economies are ultimately affected by climate change.  Our thought was—well, everyone can point to the cost of action.  What's the cost of inaction?
The numbers will break your heart because they dwarf, by a lot, the projected cost of the most recent comprehensive climate and energy legislation presented to Congress a couple of years ago.  Make no mistake about it, we're going to pay for climate change—it's just a matter of how much and when.
That's the conversation we need to have six weeks before election day, here in Orlando and around the country.  I hope someone has the opportunity to ask Congressman Ryan about it when he's at UCF today.
But in this hall this morning, we are fortunate to have two great speakers ready to share the truth they know.
[1] Doyle Rice, "Study: Global Temperatures could rise 5 degrees by 2050," USA Today, March 25, 2012.