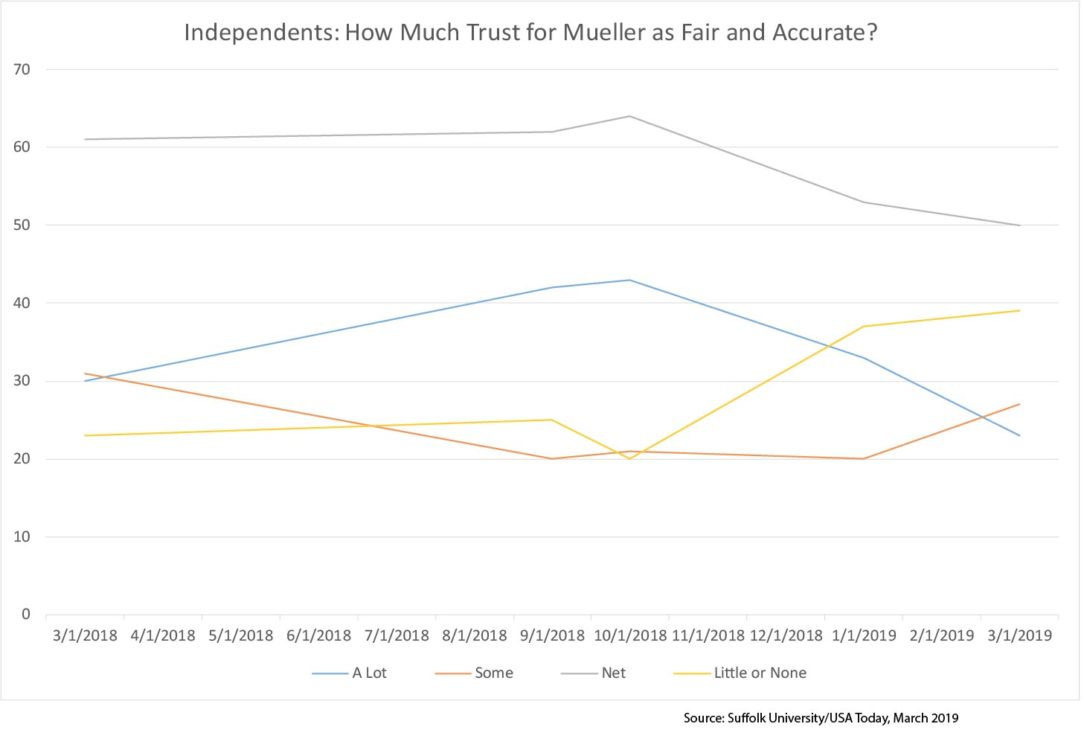 There is a competition underway to condition the American public's response, in advance, to whatever Special Counsel Robert Mueller ultimately reports.  For the president and his allies, the message has been consistent: it's a "witch hunt."  For Democrats, after championing the integrity of Mueller's investigation for months, there seems to be an effort, now, to manage expectations.
The president's use of the term "witch hunt" in relationship to the Mueller probe began in earnest with the appointment of Robert Mueller in the late spring of 2017, but it took off on Twitter after the FBI raided Michael Cohen's home and office in April of 2018. As indictments, guilty pleas, and convictions have mounted, so has the president's use of the term "witch hunt" to undermine the public's confidence in the investigation. The president's strategy is unmistakably political, designed to condition the public's response so that enough Americans doubt the integrity of the investigation to protect his presidency—no matter what Mueller finds.
There is some evidence that the president's efforts are gaining ground. Over the weekend, the president was quick to tweet a headline from a Suffolk University/USA Today survey that found 50% of respondents agreed with the president's characterization of the Mueller probe as a "witch-hunt."  A number of other pollsters were quick to point out flaws in the way the question was asked (it was "multi-barreled," meaning the phrasing of the question could skew results by giving the respondent more than one clause with which they might agree), but if we take that same survey and look at a different question—how much trust do respondents have in "Robert Mueller and his investigation to be fair and accurate," we see a softening over the last year of the trust Independents and Republicans express for Mueller's fairness and accuracy:
Republicans expressing little or no trust in the Mueller investigation grew by 11% over the last year, from 44% to 55%.
Independents expressing little or no trust in the Mueller investigation grew even more, by 16%, from 23% to 39%.
Those are substantial moves far outside the margins of error in these surveys.
In other words: this is a tremendous example of the power of story in the public square, because the president has thus far succeeded in raising Republican and Independent's skepticism about the Mueller investigation in the same time-frame that Mueller has chalked up an impressive array of indictments, convictions, and guilty-pleas.  Over the last 13 months alone, Mueller:
indicted 13 Russian nationals and 3 Russian entities for interference in the U.S. election (2/16/2018);
received a guilty plea from former Trump Deputy Campaign Chair, Rick Gates, on multiple charges of conspiracy and lying to investigators (2/22/2018);
brought charges against former Campaign Chair Paul Manafort and Konstantin Kilimnik, a former aide to Manafort suspected of ties to Russian intelligence (6/8/2018);
indicted 13 Russian intelligence officers for hacking and releasing DNC emails in 2016 (7/13/2018);
convicted Paul Manafort on 8 counts of fraud (8/21/2018);
received a guilty plea from the president's personal attorney, Michael Cohen, for lying to Congress about the Trump Organization's efforts to build a Trump Tower in Moscow (11/29/18) and ultimately saw him sentenced to 3 years in prison (12/12/18);
indicted the president's long-time friend and political advisor Roger Stone (1/25/2019); and
saw Manafort sentenced in two separate cases to 7 years in prison (3/2019).
Against these events and facts have been arrayed the tweets of the president and the coverage of Fox News, which Philip Bump, writing in the Washington Post earlier this week, shows from the same Suffolk University/USA Today survey correlates to skepticism about the Mueller investigation.
Part of what's going on here is that it's really difficult to understand complex issues like a sprawling, heavily classified investigation.  And so messages, simply and consistently delivered will shape the way we receive new information on that topic.
I've avoided predicting anything about the Mueller investigation's outcome since it started and I'm not going to change that today.  Eventually, we'll get some version of findings from the special counsel beyond the substantial record already available from court proceedings.  But when that day comes—whether it's this week or next month, or a year from now—we all need to set aside our biases and the messaging we've heard from our fellow-partisans, and take the time to really process what's being said and think for ourselves.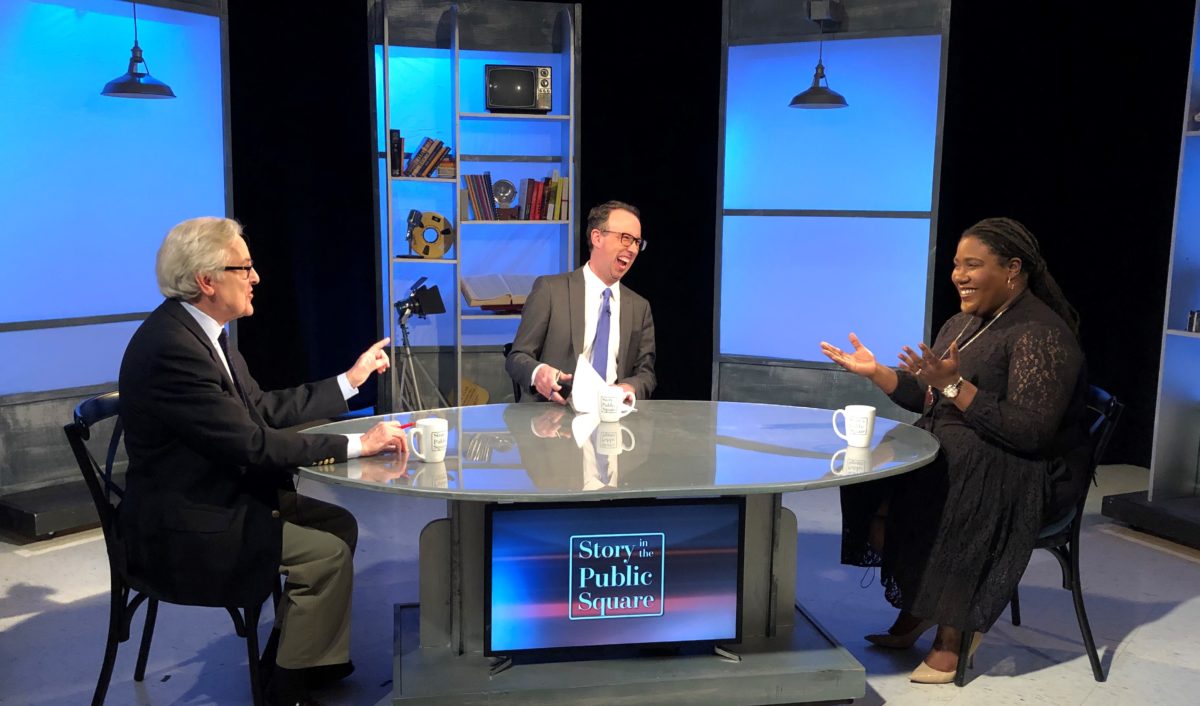 Air Dates: March 18-24, 2019
Schools across America face an increasingly diverse student population while deep-seated institutional biases endure. Darnisa Amante argues that successful leaders who dig deep and unpack their own experiences with race and bias can help tear down the barriers of institutional racism and make schools better.
Dr. Darnisa Amante is an educational and racial equity strategist who is deeply committed to the study of culture; innovation; and adult development. Since earning her master's degree in Anthropology from Brandeis University, and her doctorate from Harvard's Educational Leadership Doctorate (Ed.L.D.), Dr. Amante has honed her knowledge of culture and adult development to transform organizational and school cultures on issues of equity; change management and re-design. Dr. Amante is founder and the CEO of The Disruptive Equity Education Project (DEEP), based in Manchester, N.H.
DEEP is a professional development and strategy organization that is focused on the intentional, developmental, and complex work that is associated with changing mindsets around equity and dismantling systemic oppression and racism. As an organization, we believe that if the work of equity is not personal, intentional, and carefully planned then it will not be sustainable. To attain lasting results, DEEP engages leaders across school systems; students; parents; and organizations focused on equitable organizational change in transformative workshops. Our workshops challenge conceptions of inequity and reframe the task of achieving equity and racial equity. We build opportunities for individuals and teams to explore individual roles and team roles in dismantling inequity in their own communities.
"We work together to change mindsets around equity and dismantling systemic oppression and racism,"
Said Amante, "Most importantly, the work that we do at DEEP is about bridging stronger connections to humanity; embracing the challenges of inequity with love and care; and offering key insights and strategic interventions to ensure that our work is sustained over time."
"Story in the Public Square" broadcasts each week on public television stations across the United States. A full listing of the national television distribution is available at this link. In Rhode Island and southeastern New England, the show is broadcast on Rhode Island PBS on Sundays at 11 a.m. and is rebroadcast Thursdays at 7:30 p.m. An audio version of the program airs 8:30 a.m. & 6:30 p.m. ET, Sundays at 4:30 a.m. & 11:30 p.m. ET on SiriusXM's popular P.O.T.U.S. (Politics of the United States), channel 124. "Story in the Public Square" is a partnership between the Pell Center and The Providence Journal. The initiative aims to study, celebrate and tell stories that matter.
In the late 1990s, juvenile elephants were killing white rhinos in the game preserves in South Africa. Park rangers were mystified. As they grappled with what to do—including killing several of the offending elephants—the rangers stumbled on a thought: the juvenile elephants had been culled from their original herds and released into new parks without being socialized by older elephants. In effect, they hadn't learned how to behave properly as elephants. So the rangers introduced some fully mature bull elephants into the parks—and they got the juveniles into line and the young elephants stopped killing white rhinos.
I love this story because it's true and because it works as a metaphor on so many levels.
In my own career, I have been blessed to have great mentors—I'll decline the temptation to call them bull elephants—people to show me the ropes, to encourage me, to offer criticisms. Literally in every job I've had, I've had mentors: as a defense policy analyst; as a journal editor; as a non-profit executive. When I worked in the U.S. Senate, one of my jobs was to manage constituent requests for defense appropriations—earmarks as they have been called—and that's not a skill I developed while getting my doctorate.
But I had a colleague on the Senator's staff who knew how to blend a desire to help constituents with a hard-nosed sense of what the nation needed. He showed me how to conduct a constituent meeting; when and how to push back when constituents were being unreasonable; how to manage expectations; how to deliver good news and bad news; how it never helped to sugar-coat the bad; how to work with appropriations staff members, and so forth. And even after I thought I had it all figured out, I always found value in sitting down with him to talk and to learn. There is always more to learn.
Especially in launching "Story in the Public Square" we've benefited from the support of mentors. Perhaps none more so than Llewellyn King.
In the summer of 2016, he gave us 6 episodes of his show, "White House Chronicle" to use as a test bed for "Story in the Public Square." We had already failed at producing a couple of pilots the year before, but Llewellyn lent us his crew, his set, and his distribution networks so we could learn how it was done. As a result, the first six episodes of "Story in the Public Square," were really special editions of "White House Chronicle."
In an industry that has a reputation for being cut-throat and mean, Llewellyn King was gracious, and generous with his time and spirit. Whenever I see him, he still is.
Interestingly, one of the things we talked about in taping an episode of "Story" with Llewellyn was the crop of new, young Democratic members of the House. Llewellyn is very impressed by the raw talent that some of these members exhibit, but he thinks they have more work to do to really learn their craft. In other words, they need some seasoning—some mentoring, if you will.
Former Senator John Warner once lamented to me and another staffer on the margins of a dinner that the Senate no longer had a formal mentoring program for its freshmen members. I don't know if that's still the case, but he reminisced about learning the way the institution works from former colleagues who had been in the Senate, and understood that you may need someone tomorrow who is against you today.
That's where Llewellyn King's sense of young members of congress needing to work at their craft is most apt. Young members, full of idealism and the courage of their convictions, may be tempted to call out members of the other party—or even their own party. We've seen some of that already, but we've also seen established members like Elijah Cummings tell everyone to calm down.
Legislative success isn't often the result of persuading others of the rightness of your views, it's not about winning arguments or scoring points. Legislative success is the result of finding common ground on things you want to get done. Poisoning the well with invective and insults and personal attacks is a sure-fire way to make sure you accomplish very little as a legislator.
Essentially, we're talking about civility. There are some who will greet it with scorn and frustration. But civility doesn't cheapen debate; civility makes productive debate possible. That's what good mentors would tell freshman members of the House and Senate, regardless of their party.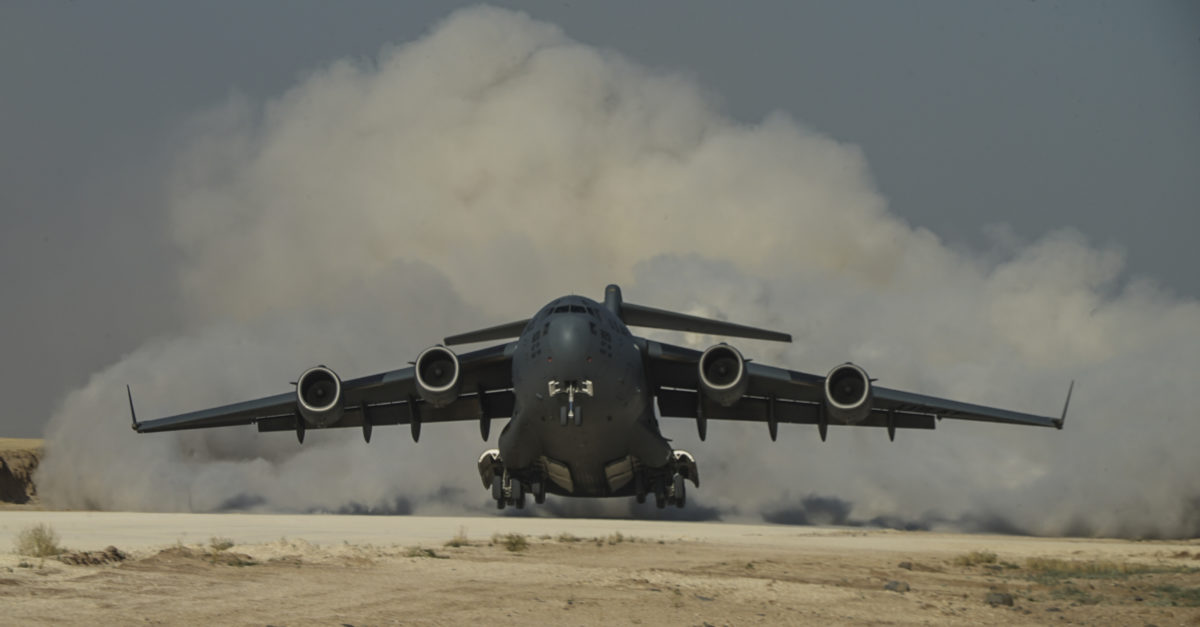 We're going to get out of the Syrian war the same way we got in: without a strategy to do so.
I've said before that the president's refusal to engage in a policy process is troublesome in the extreme. Structured policy processes serve to add discipline to a decision-making process, to surface unintended consequences, and to ensure that whatever decisions are made for the nation are thoroughly vetted and thought-through.
That's why it was so alarming the week before Christmas when the President announced, via tweeted-video and in an end-run on the professionals in the U.S. military and State Department, that he was withdrawing all U.S. forces from Syria immediately. The decision alarmed our allies in the region and around the world. It compelled Secretary of Defense James Mattis to resign, along with Brett McGuirk, the State Department diplomat responsible for coordinating the anti-ISIS coalition.
A few weeks ago, the White House intimated that there would be a residual force left in Syria. This week, we learned that the president confirmed that decision in a hand-written note on a letter sent by Senator Lindsey Graham.
This news got me thinking about the way the United States entered the war in Syria, because as much as there is no strategy guiding our way out, there was no strategy guiding us in, either. President Obama drew a red-line about Syria's use of chemical weapons, and then, after their use was confirmed, backed-away. At the time, President Obama explained that it wasn't time to get a Congressional authorization to use force because, as he put it, "We don't have a strategy, yet."
It was a remarkable moment of candor, if we want to be generous, or it could be seen as a colossal failure of national security planning. The adversaries we faced were (and are) extremists who behead journalists, enslave women, crucify non-believers, and summarily execute their opponents. In the second-decade of the 21st century, we're talking about an armed force in the Middle East converting by the sword and murdering those who resist.
The critical tension is this: the American military, once given the order and the resources, can crush an opponent's forces. And the reality is that since the strategy was created in the last years of the Obama administration, the advances against ISIS have been long and sustained even into the Trump administration. But we have not crushed the ISIS ideology—the core set of stories that animates ISIS' actions and attracts new recruits.
This is where a lack of strategy gets you: we're left, across two administrations, asking the same set of questions. What happens when the American forces come home? How does the application of military power—or the abandonment of that application—advance our political objectives? If we don't know the answer to that question, then the conditions that gave rise to extremism will linger and just as ISIS rose from the ashes of al Qaeda in Iraq, another extremist organization will rise from the ashes of ISIS.
Strategy is about more than battlefield success. The statesmen who dominated American foreign policy at mid-century were seasoned. They had seen the world convulsed by two world wars. In the Second World War and in the then-emerging Cold War, the challenges facing the United States were not simply planes and tanks and soldiers, but ideas that threatened the liberal order dominant in the West. Kennan saw the military task as containing Soviet power. President Eisenhower built on Kennan's containment policy and instituted a sustainable national security strategy that sought to win the struggle with the Soviets over 30 years or more by emphasizing the ideals and stories that animated the West. It worked.
Eisenhower liked to remind people that plans are meaningless; but planning is everything. The same can be said of devising a strategy—it helps set priorities and identify critical allies, it forces us to think about resources, and it familiarizes its user with the terrain ahead before setting off into the unknown.
Whether we're getting into or out of a war—or even just navigating peacetime—the United States needs to be guided by a sound-strategy that addresses the core sources of insecurity. Our inability to marshal a coherent strategy to counter extremist-ideology is a bipartisan scandal.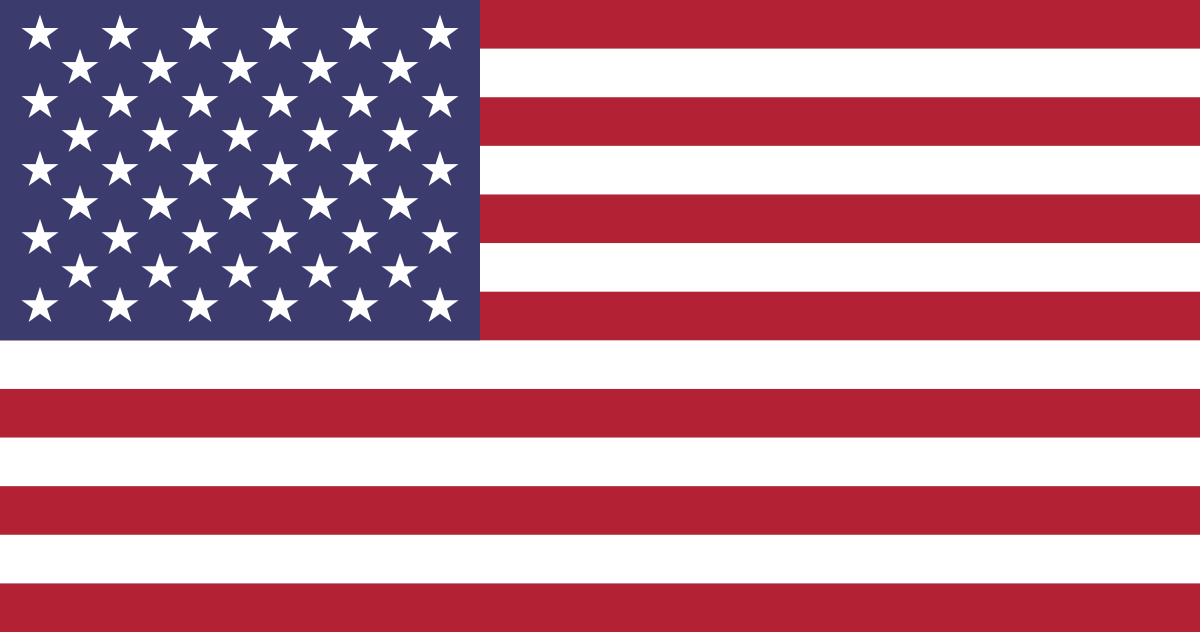 The 2020 campaign is fully under-way. Democrats and even a few Republicans have announced campaigns and exploratory committees, and campaign narratives are beginning to emerge.
Campaign narratives are central to how candidates engage with the public. They provide a framework for understanding developments because the public, once having internalized a narrative, can sort facts and new developments on their own. The narratives that emerge around campaigns are driven by the candidates themselves, but it's those stories that take root in the public mind, are confirmed by the crucible experience of the campaign, and harden in voters' minds that ultimately decide elections.
In 2004: the dominant narrative was about fear.
In 2008: the dominant narrative was about hope.
In 2016: the dominant narrative was about a corrupt system.
In 2020: ?
I don't know that I fully understood the power of campaign narratives until I worked for John Kerry in 2004. I can recall, vividly, after Kerry became the presumptive nominee, President Bush gave a speech where he said Kerry was a flip-flopper. He warned that in the face of a formidable terrorist threat, America needed someone resolute and firm. The explicit contrast being that John Kerry couldn't be trusted with America's security.
And that is the basic story that the Bush campaign ran on for the rest of 2004. It wasn't true, but it was savagely disciplined political messaging. When then-Senator Kerry said he was for the funding of the Iraq War before he was against it—a late night turn of phrase that the candidate knew was problematic—the president's allegations about Senator Kerry seemed to be confirmed.
In 2016, candidate Trump railed against a system he described as rigged and alleged that his opponent was criminal. When Wikileaks released emails that seemed to confirm rot at the core of the Democratic Party, his story was confirmed.
So as we head toward 2020, I'm mindful of the way the president—who has been a candidate for reelection since 2017—has been talking in broad strokes, particularly about socialism. At first, I thought it was odd that the president would state in his State of the Union address, "Tonight we renew our resolve that America will never be a socialist country."
But then Trump doubled down on socialism during a speech at Florida International University this past week. After a lengthy denunciation of the evils of socialism he concluded with: "And to those who would try to impose socialism on the United States, we again deliver a very simple message: America will never be a socialist country. We are born free and we will stay free, now and forever."
In case it wasn't obvious, the president is planning to brand Democrats and their proposals as, you guessed it, "socialist." The way Democrats respond will be important. They have to avoid a "Yes-you-are-no-I'm-not" strategy. It will fail. You have to fight story with another story.
My old friend Sean Bell framed it right on Twitter: Republicans sell a scarcity narrative (if you're winning, I'm losing). Democrats need a story that is built around abundance (if we help you win, we all win).
President Obama essentially adopted this approach in 2008 when he said that we are in fact our brothers' and sisters' keepers. But what Sean was talking about doesn't rely merely on "good hearts," but on clear-eyed self-interest—and those are not mutually exclusive approaches. You can do both and the public can fill in its own details if that narrative is well crafted.
It's too early to say whether any of the growing number of candidates in the Democratic field will adopt this approach, but I can say with great confidence that the 2020 election is going to be won by the candidate with the narrative that most resonates with the American public. Whoever sets the dominant narrative will win.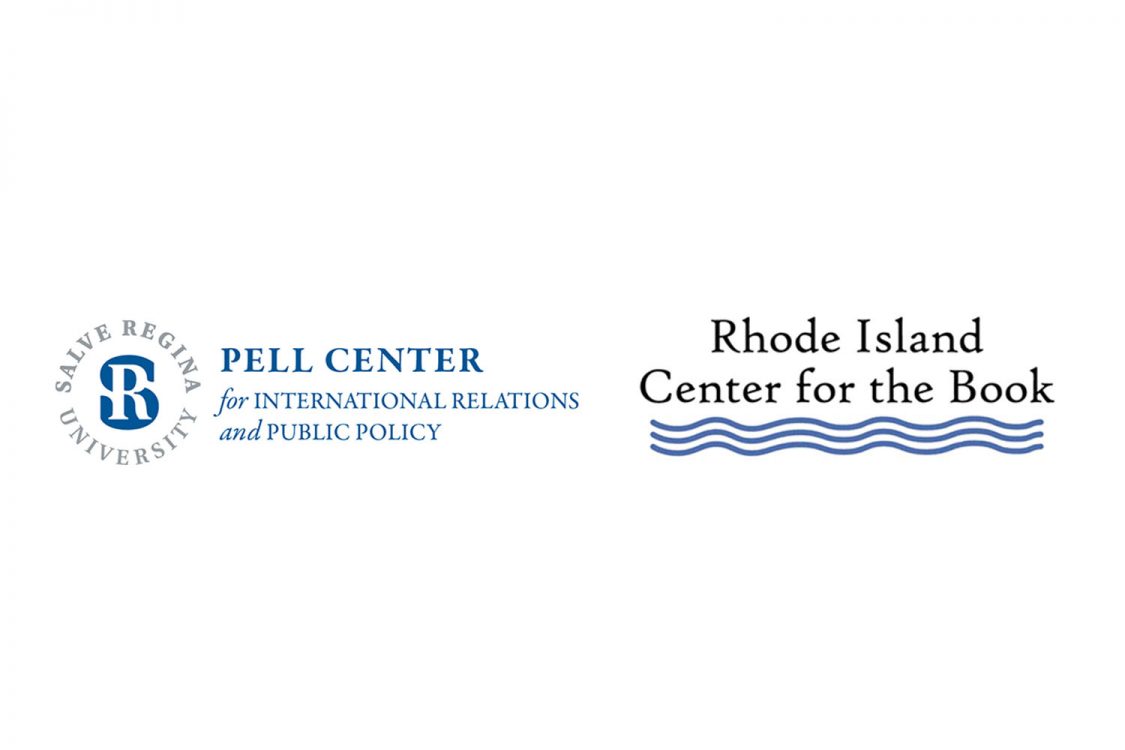 Newport, RI – The Rhode Island Center for the Book will operate from the Pell Center for International Relations and Public Policy at Salve Regina University beginning in January 2019.
Dedicated to promoting reading and celebrating community, the RI Center for the Book sponsors innovative programs each year.  Their signature program—Reading Across Rhode Island—focuses state-wide attention on one book each year, encouraging book discussions and providing thousands of books at no cost to schools and readers in order to spur the widest possible engagement.
For nearly 10 years, the center has partnered with the Rhode Island Office of Library and Information Services for a separate summer reading program—Kids Reading Across Rhode Island—focusing on elementary school-aged children.  Other initiatives at the Center for the Book focus on a Library of Congress initiative to encourage young readers to write letters to their favorite authors.  The Living Literature initiative produces live events that bring stories to life for audiences.  The Youth Poetry Ambassador is selected each year in conjunction with the Rhode Island Poet Laureate to encourage more young poets across the state.
"We are thrilled to provide the Rhode Island Center for the Book a new institutional home," said Jim Ludes, Vice President for Public Research and Initiatives at Salve Regina University.  "I first got to know the Center for the Book and its leader, Kate Lentz, several years ago.  I was immediately impressed with the quality of their work and the impact they have across the state," he continued.  "We wanted to do more with them."
"The missions of the Pell Center at Salve Regina University and the Rhode Island Center for the Book align so well and complement each other so completely, this was really a natural fit," said Kate Lentz, Executive Director of the RI Center for the Book.
"When we think about Senator Claiborne Pell's legacy in the humanities and education," Ludes added, "bringing the RI Center for the Book—and all of the amazing programming they do each year—to the Pell Center makes perfect sense."
While in residence at Salve Regina's Pell Center, the RI Center for the Book will remain an independent Rhode Island non-profit corporation.
About the RI Center for the Book:
As the designated affiliate of the US Library of Congress since 2003, the Rhode Island Center for the Book devotes its efforts to promoting personal and community enrichment by celebrating the art and heritage of reading, writing, making, and sharing books. Programs include a diverse range of events, lectures, partnerships, prizes, contests and awards. The Center provides schools and readers statewide access to books in a wide range of formats, supported by relevant, socially impactful programming, created and curated by an inspired network of teachers, librarians, writers and readers. Please visit ribook.org.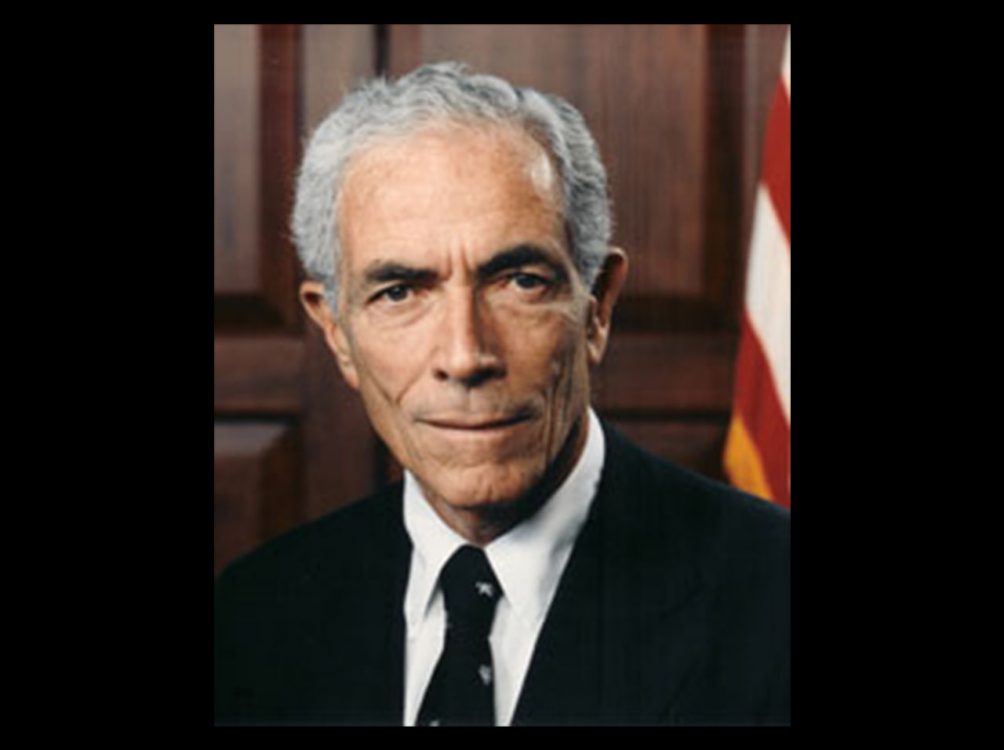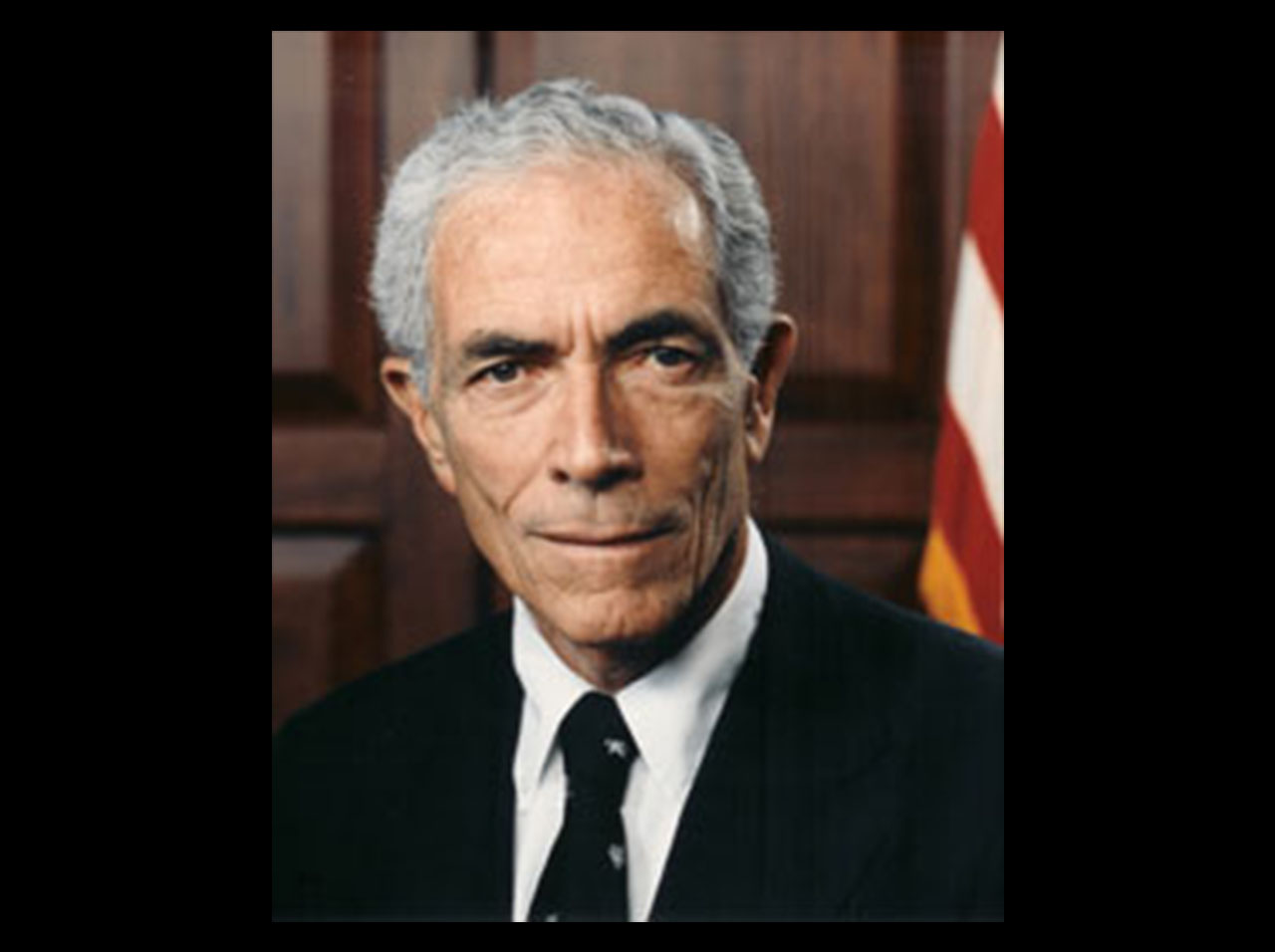 NEWPORT, R.I. – One hundred years ago, on November 22, 1918, Claiborne Pell was born in New York City.  In his 90 years, the late-Senator's life traced the arc of the American experience.  One century after his birth, we can see the familiar milestones of American history set against the Senator's remarkable life.
After graduating from Princeton, he witnessed the outbreak of World War II in Europe, first hand, and then joined the U.S. Coast Guard.  During the war, Pell served on escort duty in the Atlantic Ocean and the Mediterranean Sea.  As the war moved toward its end, Lieutenant Pell was present at the San Francisco Conference where the United Nations was created.
In the midst of those war years, Pell met Nuala O'Donnell and married her in December of 1944.  They had four children: Herbert Claiborne Pell III; Christopher "Toby" Pell; Dallas Pell; and Julia Pell.
When the war ended, Pell experienced the early Cold War as a U.S. diplomat serving in Czechoslovakia, Italy, and Washington, DC.  In 1956, as Vice President of the International Rescue Committee, Pell helped aid refugees fleeing the Soviet crack-down following the Hungarian Revolution of that year.
When Claiborne Pell was first elected to the United States Senate in 1960, his friend, then-Senator John F. Kennedy, described Pell as "the least electable man in America."  In fact, Pell would win six elections to the United States Senate with an average of 64% of the vote over three decades.  It was in the Senate that Pell left his most enduring legacies: land-mark legislation to create the National Endowment for the Arts and the National Endowment for the Humanities, Amtrak, and the Basic Education Opportunity Grants—known more popularly as "Pell Grants."
Senator Pell once said he was inspired to create the grant program his colleagues renamed "Pell Grants" because he saw the transformative power of the GI Bill after World War II and wanted to extend the power of education to more Americans.  Since 1977, Pell Grants have given more than $631 billion towards the education of 192.2 million students.
From 1987 to 1995, Pell served as Chairman of the Senate Foreign Relations Committee.  He championed arms control, the United Nations Convention on the Law of the Sea, and the international institutions he saw birthed in the aftermath of war.  Widely traveled, he favored engagement and dialogue over confrontation, and used the privilege of his seat in the Senate to give voice to those who could not or dared-not speak.
Pell completed his 36 years of service in the United States Senate in January 1997.  He was succeeded in that office by Senator Jack Reed.
"A man of principle and vision, Senator Pell is quite simply one of the most distinguished U.S. Senators and finest public servants in modern American history," said U.S. Senator Jack Reed. "He enlisted in the U.S Coast Guard months before Pearl Harbor and served all over the world, both in the Coast Guard and as a diplomat.  But his greatest contributions came as a member of the U.S. Senate.  From the arts and education to arms control and transportation policy, Senator Pell's forward-thinking contributions continue to shape our future.  He saw the importance of America leading the world, not standing apart from it.  His remarkable devotion to Rhode Island and his many contributions to the nation will long be remembered."
"Senator Pell is remembered," said Senator Sheldon Whitehouse. "He left lasting legacies and he did it by quietly and patiently sticking with his priorities, which he knew were Rhode Island's priorities and America's priorities. When you look back at the legacy that he left that still operates today, it is hard to find somebody of his era whose footprint is larger than that of this shy, quiet, patient, civil, and persistent man."
"One century after Senator Pell's birth, his legacy is found in every student who went to college because of Pell Grants; in every artist and scholar whose work deepens our understanding of humanity thanks to a federal grant," said Jim Ludes, Executive Director of the Pell Center at Salve Regina University in Newport, Rhode Island.  "He knew how to make legislation happen.  He knew how to work with people from different backgrounds and different perspectives, and America is better for it."
The Pell Center for International Relations and Public Policy is a think tank on the Salve Regina University campus in historic Newport, Rhode Island. Its programs on domestic and international issues are designed to generate new ideas, to expand public understanding of important issues and, ultimately, to help the public and its leaders make better decisions.
Dedicated to honoring Senator Pell's legacy, the center promotes American engagement in the world, effective government at home and civic participation by all Americans. We accomplish this through research and publications, public events and media programs that run throughout the year. If you would like to learn more please visit pellcenter.org.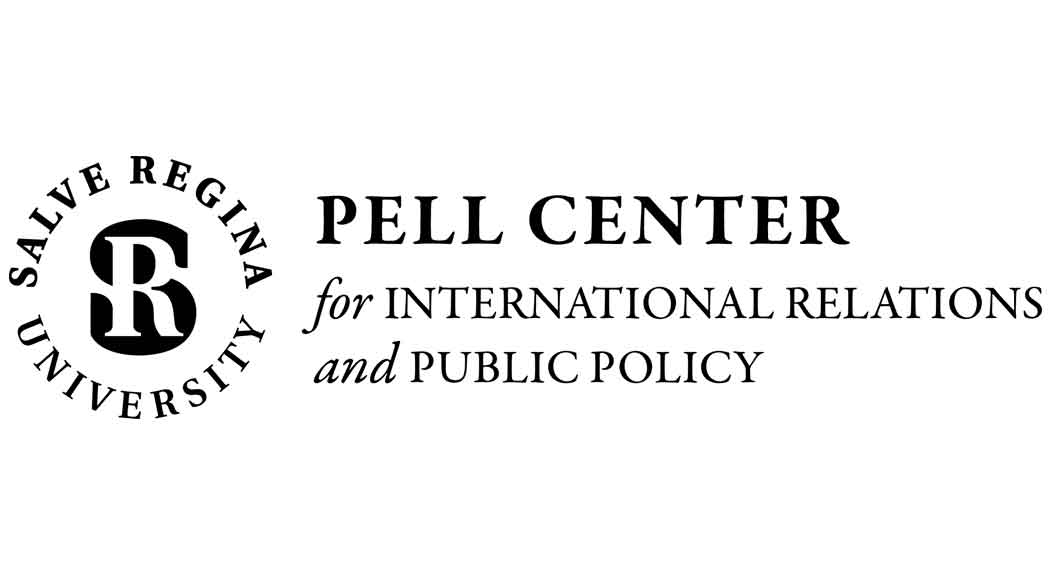 NEWPORT, R.I. – The Pell Center at Salve Regina University has received a three-year grant for more than $130,000 from the American Coalition for Taxpayer Rights (ACTR) to provide cybersecurity awareness and training to individual tax preparers during IRS Tax Forums across the country each year.
In recent years, individual tax preparation professionals and smaller businesses with tax information have become a more attractive target of data breaches, cyber intrusions, and various takeovers as state tax agencies and larger tax preparation businesses have continued to strengthen their own cybersecurity posture and make it harder for cyber criminals to infiltrate their networks. Indeed, cyber criminals are changing their tactics and targeting individual tax preparation professionals and smaller businesses, often considered the "low hanging fruit."
In July 2017, the IRS launched a campaign directed at tax professionals to increase awareness about cyber threats, and provided guidance and resources to prevent phishing scams and develop information security plans. However, recent surveys have shown that less than 30% of respondents had a written plan in place or required any mandatory training, demonstrating there is still low awareness and compliance of security requirements in the tax professional community.
"Protecting taxpayers and strengthening the integrity of the U.S. tax system has to be a team effort," said Pell Center Senior Fellow Francesca Spidalieri.  "While cyber risks, as with all risks, cannot be completely eliminated, they can be managed through informed decision-making processes, careful planning, workforce training, and appropriate allocation of resources. We look forward to helping small proprietors in the tax preparation industry meet this growing challenge."
"The Pell Center has established a strong track record of working with businesses, meeting them where they are, and arming them with a working knowledge of the threat and practical steps they can take to act," said Stephen M. Ryan, counsel to the American Coalition for Taxpayer Rights, a national trade association of tax preparers and financial institutions that offer tax-time bank products.  "We're delighted to work with the Pell Center to meet the needs of our industry.  ACTR is committed to pro-actively working with the IRS and state revenue departments to strengthen the tax administration system from cyber attacks, and to prevent stolen identity tax refund fraud."
The Pell Center at Salve Regina University is a multi-disciplinary research center on the campus of Salve Regina University.  Dedicated to honoring the legacy of Senator Claiborne Pell, the center is a thought-leader in contemporary foreign and domestic policy issues.  For more information about the Pell Center, please visit www.pellcenter.org.
The American Coalition for Taxpayer Rights was formed in 2011 by the nation's leading retail tax preparation and tax software companies and financial institutions.  Collectively, ACTR advocates for taxpayer rights and the preservation of our voluntary tax compliance system.  For more information about ACTR, please visit www.americancoalitionfortaxpayerrights.org/about/.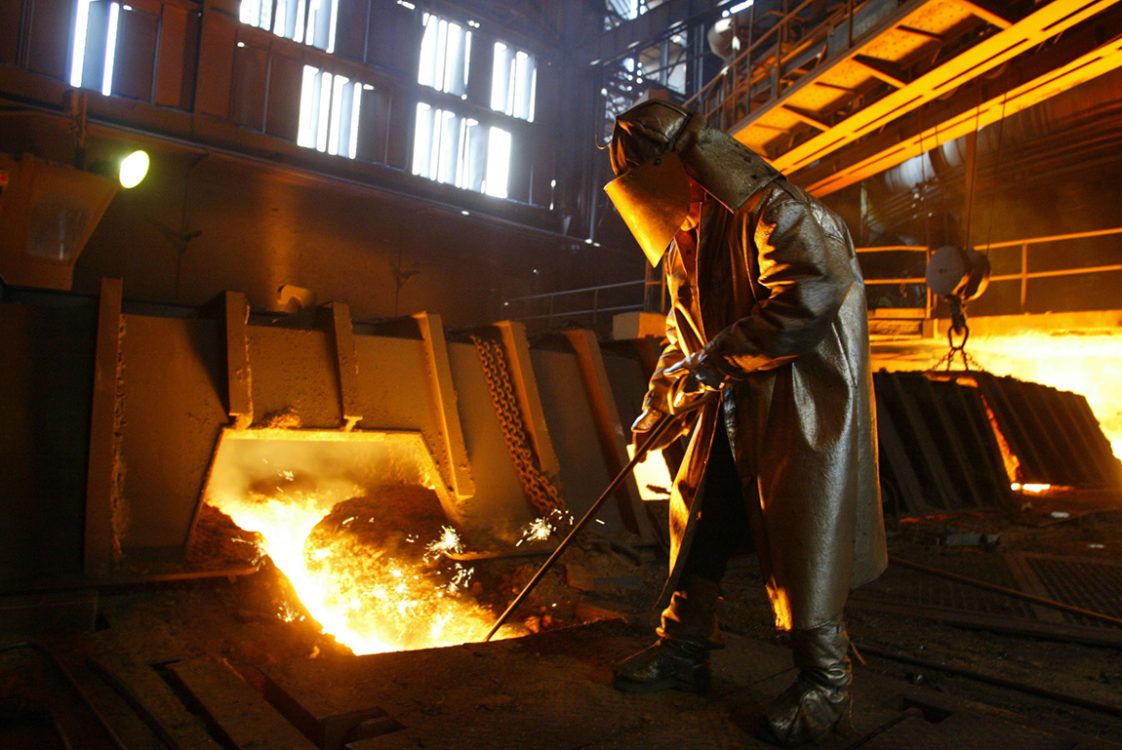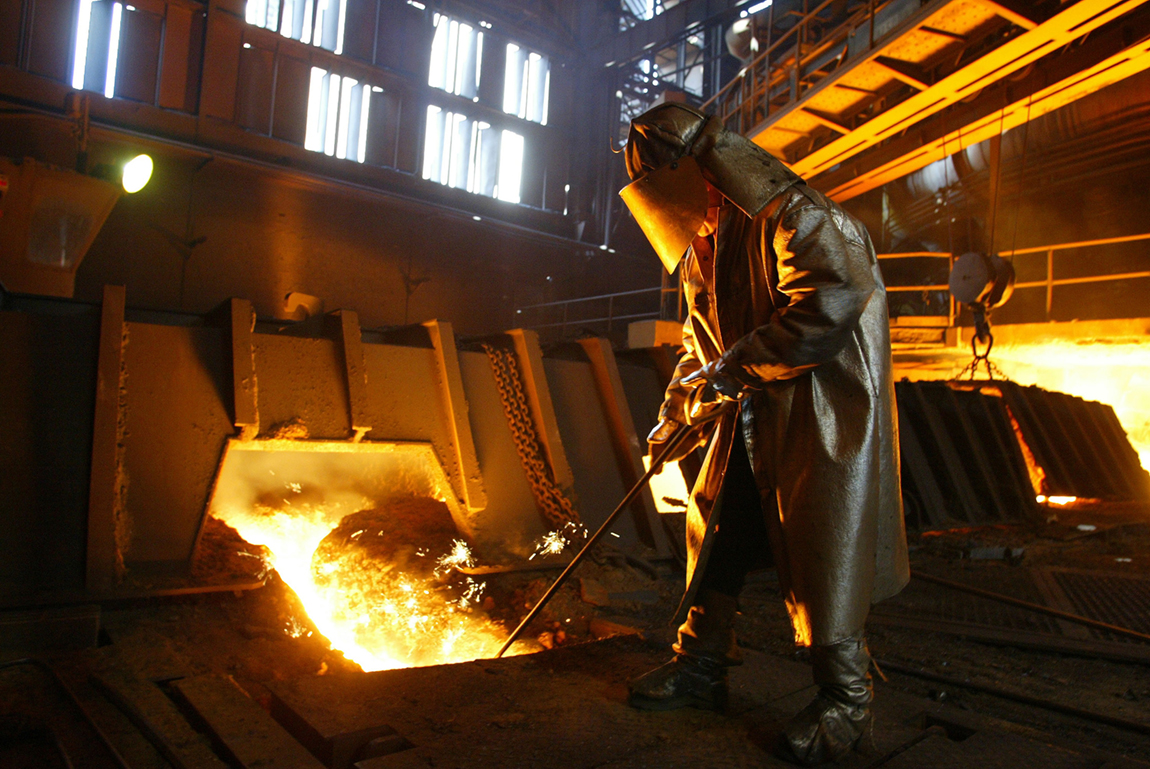 Picks of the Week:
Faced with a profound transformation in the workforce just 18 years into the twenty-first century, the President of the United States has adopted a decidedly nineteenth century tool to meet the challenge: tariffs on steel and aluminum imported by U.S. businesses.  The president's solution is more than just an anachronism, it is premised on a fundamentally flawed understanding of the current challenge and the enduring link between those who work and the politics of our republic.
The President justifies his tariffs on steel and aluminum as necessary to defend American jobs from the predatory actions of our trading partners.
But there's a problem with all of that: trade isn't the problem, automation is.  The United States produced as much steel last year as we did 30 years ago, but we did it with about half the people working in steel mills.  The reason is simple: technology and automation.
The truth is the world is on the cusp of a technological revolution that is going to change our economy, what people do with their lives, and, eventually, our system of government.
In his classic study, The Wealth of Nations, Adam Smith argued that a nation's wealth is not established by the amount of gold or silver it possesses, but rather in the productivity of its economy.  In other words, if a country has little silver or gold, but whose factories and workers are highly productive, that country would be said to have great wealth.  The source of wealth, according to Smith, was not some natural resource, but a human resource and the product of human labor.
Smith himself was an early proponent of freedom: free labor—meaning no slavery—and free markets—meaning no government interference in the economy.  Freedom, it was argued, was the best way for markets to mature, for people to achieve their full potential, for economies to prosper for the greatest number of people, and for civilization to advance.
And for several centuries, governments and societies have been driven forward by the idea that we need to create an educated workforce to enable our economies.  In the aftermath of the Napoleonic wars, revolutionaries and reformers from the Middle East to the Americas talked about reforming society based on education and industrialization.  By the start of the 20th century, these ideas had taken root in Asia, too.  Today, these views are largely global and justify the link between education and efforts to keep the American economy globally competitive.
The centrality of labor in Smith's view of economics—of people who work for a living, who earn a decent wage, and spend money on goods to further drive the economy—has had tremendous political implications, as well.  Think of the shopkeepers and farmers in Massachusetts who resented the taxes of the British monarch; or the bourgeoisie in Paris in 1789, who believed that the people should be able to decide on what the government spends money.  In fact, much of the global history over the 242 years since the American Declaration of Independence has been a history of the relationship between labor and governments.  It's not surprising that so many political parties around the world have included terms like "workers" or "labour" in their names.  Until the middle of the 20th century, autocrats and monarchies typically feared the working masses—what Marx called the "proletariat."
But according to a growing body of evidence, the reality of "labor" is about to change.  Scholars at Oxford University believe that 47% of U.S. jobs may cease to exist in coming decades because of advances in computers and automation.
Take, as one example, the disruptive potential of self-driving vehicles.  We know Tesla, and Google, and maybe Apple are all developing them.  And when they arrive, they will put 1.6 million American long-haul truck drivers out of business; along with 800,000 delivery truck operators; 180,000 taxi drivers; 160,000 Uber drivers; 500,000 school bus drivers; and 160,000 transit bus drivers—even the 445,000 people who work in auto-body repair shops.  Anyone, anyone at all, who does anything with cars—whether they're a parking lot attendant or a meter-maid—is going to feel the ground shift beneath them as our motor vehicles transition to a high tech future.  All told, in the driving economy alone, some estimates suggest that we're looking at the disruption of 4 million American jobs.
This revolution in automation and artificial intelligence won't be an American revolution.  It will be a global revolution and the society that best figures out how to reconcile this new technology with its people will emerge as the dominant political and economic power of the 21st century.  Tariffs and trade wars aren't going to help us meet this challenge, and to the extent they obscure these real structural challenges in the American and global economy, they waste our time.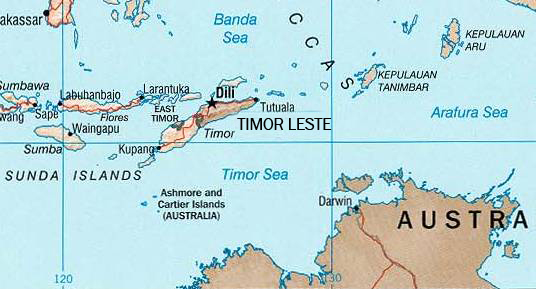 Evidence abounds that the international order created by the victors of World War II is under assault.  Current leaders seem to believe that might does, in fact, make right.  Hard power, it seems, is supreme.  In fact, the long-discredited social-Darwinian pursuit of conquest, natural resources, and power again has a following.  But occasionally, positive news breaks through the noise to sustain our faith in the system that has preserved great-power peace since 1945.
On Tuesday, March 6, 2018, leaders of Australia and Timor Leste met at the United Nations in New York to sign a treaty establishing the maritime boundary between the two nations.  It is the result of difficult negotiations, a conciliation process established under the UN Convention on the Law of the Sea (UNCLOS), and follows years of dispute over previous agreements, espionage, and vast under-sea oil and natural gas reserves.  The negotiations have not, yet, resolved how to jointly exploit the natural resources—estimated to be worth at least $53 billion.  Discussions will continue, but in the signing of the maritime boundary, Australia and Timor Leste sent an important message to the world: international law and international institutions matter.
If the dispute had been simply a test of wills between two proud nations, it is likely that nothing would have changed.  Australia could have dragged its feet indefinitely and a military confrontation would have been a lopsided fight, to put it mildly.  Timor Leste has a population of about 1.2 million and a gross domestic product (GDP PPP) of $4.6 billion.  Australia, in contrast, has a population of nearly 25 million people, and a GDP of $1.24 trillion.  Australia per-capita GDP is nearly ten times that of Timor Leste and Canberra spends more than $24 billion on defense each year, compared to Dili's defense budget of less than $20 million in 2015.
But this wasn't about defense budgets or military might; it was about the application of a rules-based approach to international disputes that has long promised a peaceful and just means of resolution.  UN Secretary General Antonio Guterres heralded the agreement as a demonstration of "the strength of international law, and the effectiveness of resolving disputes through peaceful means."  Australia's Foreign Minister Julie Bishop put it this way: "Australia believes the international rules-based order is fundamental to our collective security and prosperity. Our treaty reflects the value and importance of those rules and institutions, and the benefits for states in abiding by those rules. In particular, our treaty reflects the importance of the UN Convention on the Law of the Sea. As a maritime trading nation, Australia will continue to be a staunch supporter of UNCLOS and its processes."
The parallels for other maritime disputes—in the South China Sea, for example—are obvious.
Last September, the Pell Center was privileged to welcome Timor Leste's chief negotiator Xanana Gusmao to Salve Regina University.  Over the course of the day, we heard from scholars, retired American military leaders, and U.S. Senator Jack Reed about the importance of Timor Leste's success as a young democracy.  All agreed that the resolution of the maritime boundary was essential to Timor Leste's economic development and political stability.
March 6 was an important day for Timor Leste and for Australia—but it was important beyond the Timor Sea, too, because the agreement signed by those two nations affirms that the rules-based international order can provide a just and durable resolution to international disputes.