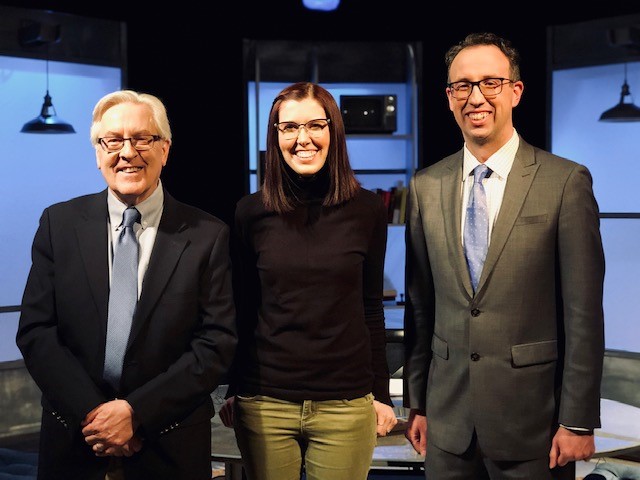 Air Dates: April 8 – 14, 2019
Millions of Americans live with mental illness every day. Sarah Fawn Montgomery is a poet and author who explores the stigmas and biases associated with mental illness—both historically and today.
Her book, Quite Mad: An American Pharma Memoir details Montgomery's personal experience in coping with the challenges that come with mental illness.  In her experience, care proved to be a trial and error process with medications sometimes doing more harm than good.  But in the end, she sees in her own story, "a beacon of hope and truth for the individuals living with mental illness."
"Story in the Public Square" broadcasts each week on public television stations across the United States. A full listing of the national television distribution is available at this link. In Rhode Island and southeastern New England, the show is broadcast on Rhode Island PBS on Sundays at 11 a.m. and is rebroadcast Thursdays at 7:30 p.m. An audio version of the program airs 8:30 a.m. & 6:30 p.m. ET, Sundays at 4:30 a.m. & 11:30 p.m. ET on SiriusXM's popular P.O.T.U.S. (Politics of the United States), channel 124. "Story in the Public Square" is a partnership between the Pell Center and The Providence Journal. The initiative aims to study, celebrate and tell stories that matter.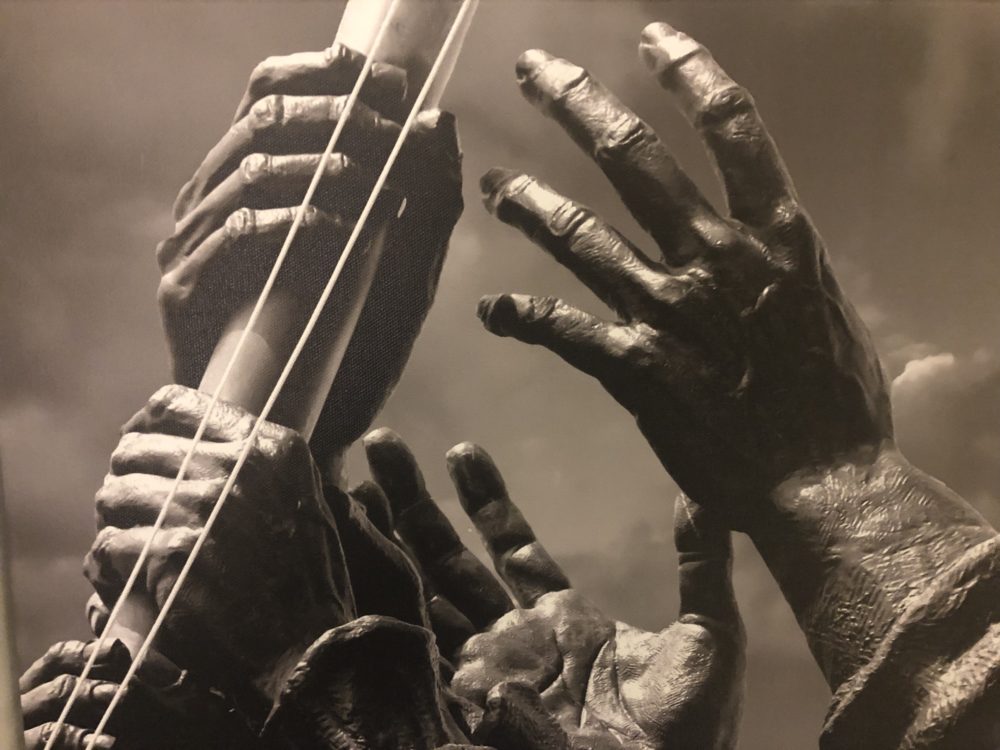 I'm in Washington, DC, for the 70th anniversary of the Washington Treaty—the treaty that founded the North Atlantic Treaty Organization in 1949. I was a guest of Senator Whitehouse at the address by NATO Secretary General Jens Stoltenberg to a joint session of Congress.
The day resonated with me on multiple levels: as a historian—who is mindful that alliances take willpower to make work; and as a defense-geek who appreciates just how much NATO has meant to American security over the last 70 years.
As a historian: I know that NATO didn't have to happen. It was an outgrowth of the history of the first half of the 20th century and a desire on both sides of the Atlantic to keep the Russians out and the Americans in Western Europe. As I sat in the House-chamber yesterday, I was struck by the Secretary General's characterization of the North Atlantic as not an ocean that divides the United States from Europe, but as a body of water that connects North America and Europe.
But I'm also mindful that NATO changed American history in multiple ways: in 1951, General Dwight D. Eisenhower had been recalled to active duty and was serving as the first Supreme Allied Commander in Europe—that's the top military post in NATO. Opposition to American commitment to NATO was led, at the time, by Senator Robert Taft of Ohio. Senator Taft believed that America didn't need to embroil itself in the affairs of Europe and promoted a return to American isolationism.
Eisenhower in contrast, saw the security of Europe as central to the security of the United States. Twice in less than 25 years, America's sons had been dragged into European wars. Eisenhower, and others like him, believed that a new approach to world affairs was necessary to lash the stabilizing presence of American security commitments to the interests of other nations around the world.
So in 1951, Eisenhower met secretly with Senator Taft—who everyone saw as the front-runner for the Republican nomination in 1952—and offered a deal: if Taft would support American participation in NATO and the United Nations, Eisenhower would publicly state that he would not run for president in 1952, effectively clearing the way to the GOP nomination for Taft. But the Senator from Ohio refused. Eisenhower tore up the deal, and ultimately was elected President of the United States.
As a defense geek: I'm mindful of the role NATO has played in American security, and that America has played in the defense of European security. Outside of NATO headquarters in Brussels, Belgium, there are two artifacts of the defining challenges of the alliance to date: a piece of the Berlin Wall; and steel from the north tower of the World Trade Center. They stand as reminders of the evils NATO has confronted. In the Cold War, the American commitment to Europe bolstered the confidence of front-line democracies in the face of considerable Soviet power. As the NATO Secretary General himself described yesterday to Congress, as a young soldier defending his homeland (Norway), he took comfort in the thought that in the face of Soviet forces, he knew—he KNEW—the United States would come to his country's defense if war ever came.
Of course, war didn't come in Europe in the Cold War, but it came to the United States on a beautiful Tuesday morning in September 2001. And NATO immediately invoked Article V of the treaty—declaring that an attack on one member was an attack on all. NATO aircraft patrolled American skies in the months after 9/11; and NATO troops joined American forces in Afghanistan, fighting, bleeding, and dying side by side with their allies.
I used to live in Arlington, VA, literally across the street from the Marine Corps Memorial.  Anyone who's ever visited Washington has probably seen the monument.  It depicts Marines in the battle of Iwo Jima raising the flag on the top of Mount Suribachi.  I used to like to walk over to the monument and just look at it.  The power and the poignancy of the Marines and Navy corpsman it depicts have always spoken to me.  But I was especially drawn to their hands—strong hands, gripped firm around the flag pole, hoisting it to the heavens. 
It's a metaphor for the power of alliances.
Even the strongest among us are stronger with friends–stronger with allies–and the United States has been made stronger by NATO.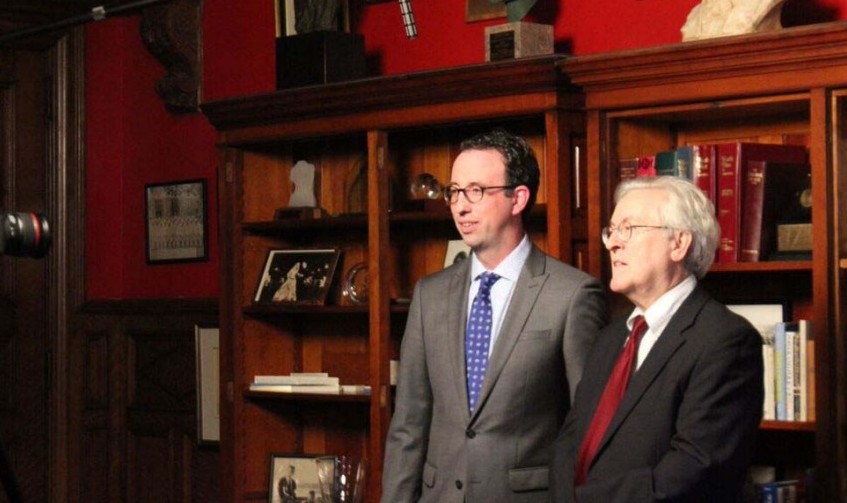 Join the Newport Historical Society on Thursday, June 20th, at 4:o0pm at the Colony House, Washington Square, Newport, RI to celebrate making history today in a new annual award program. This event is free and open to the public. Please RSVP on NewportHistory.org or by calling 401-846-0813 x110.
The Newport Historical Society has initiated a new awards program which builds upon its interest in how historical perspectives help us think about the present and improve the future. The History Starts Here Award will be offered annually to an individual or organization who is making history now, or making opportunities for thinking about how history is important to today.
The 2019 History Starts Here Award goes to "Story in the Public Square." A program of Salve Regina University's Pell Center for International Relations and Public Policy, "Story in the Public Square" is hosted by Jim Ludes, Executive Director of the Pell Center, and G. Wayne Miller, senior staff writer at The Providence Journal and available on more than 200 public television stations across the country as well as SiriusXM satellite radio's popular P.O.T.U.S channel. "Story in the Public Square" features interviews with today's best print, screen, music, and other storytellers about their creative processes and how their stories impact public understanding and policy.
"Story-telling is an essential component of history, and especially of public history. By focusing on how story impacts understanding and discourse today, Jim and Wayne are making history, and using the techniques of historical discipline to capture important work in a variety of fields," said Ruth S. Taylor, Executive Director of the Newport Historical Society.
"We are humbled and grateful to be honored as the inaugural recipients of the History Starts Here Award from the Newport Historical Society," said Ludes. "In creating 'Story in the Public Square,' we've worked with great guests and an incredible crew at Rhode Island PBS, and with tremendous support from Salve Regina University and The Providence Journal, to spur critical thinking about the narratives, both historical and contemporary, that shape public life in the United States. We look forward to accepting this award in June and celebrating the power of story in public life."
"In my writing, I have had many occasions to call on the extensive resources of the Newport Historical Society and can speak first-hand to its eminence, so this honor has special personal meaning," said Miller. "More importantly, this recognition of 'Story in the Public Square' affirms our mission and encourages us to continue bringing storytellers, including many historians, to the screen and radio. Thank you so much!"
Founded in February 2012, Story in the Public Square is an initiative to celebrate, study and tell stories that matter. A partnership of the Pell Center and The Providence Journal, a GateHouse Media property, the program sponsors public seminars; annually names a national story of the year; and produces the eponymous Telly-winning, nationally broadcast weekly program on public television and SiriusXM satellite radio, now in its third year.
About the Newport Historical Society
Since 1854, the Newport Historical Society has collected and preserved the artifacts, photographs, documents, publications, and genealogical records that relate to the history of Newport County, to make these materials readily available for both research and enjoyment, and to act as a resource center for the education of the public about the history of Newport County, so that knowledge of the past may contribute to a fuller understanding of the present. For more information please visit www.NewportHistory.org.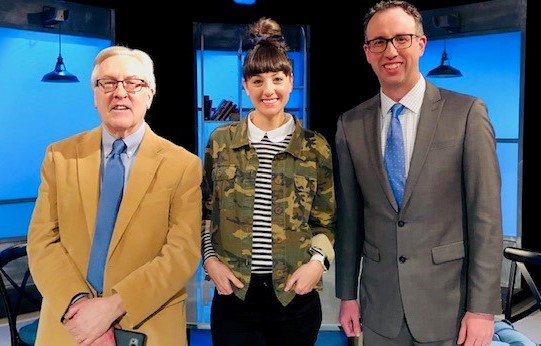 Air Dates: April 1-7, 2019
We live in a golden age of digital media content.  From pod-casts to blogs and online programs, there's never been so much competition for the information consumer's attention.  "Pop culture pirate," Elisa Kreisinger brings humor and a mastery of pop culture to some of today's most pressing issues.
Kreisinger is a writer, producer, and podcaster who sees digital media as a wonderfully accessible if financially-trying platform for storytelling.  Her podcast, Strong Opinions Loosely Held, explored issues like the #MeToo movement as well as whether audiences should stop watching films made by or starring performers whose off-screen behavior included sexual aggression. 
"Story in the Public Square" broadcasts each week on public television stations across the United States. A full listing of the national television distribution is available at this link. In Rhode Island and southeastern New England, the show is broadcast on Rhode Island PBS on Sundays at 11 a.m. and is rebroadcast Thursdays at 7:30 p.m. An audio version of the program airs 8:30 a.m. & 6:30 p.m. ET, Sundays at 4:30 a.m. & 11:30 p.m. ET on SiriusXM's popular P.O.T.U.S. (Politics of the United States), channel 124. "Story in the Public Square" is a partnership between the Pell Center and The Providence Journal. The initiative aims to study, celebrate and tell stories that matter.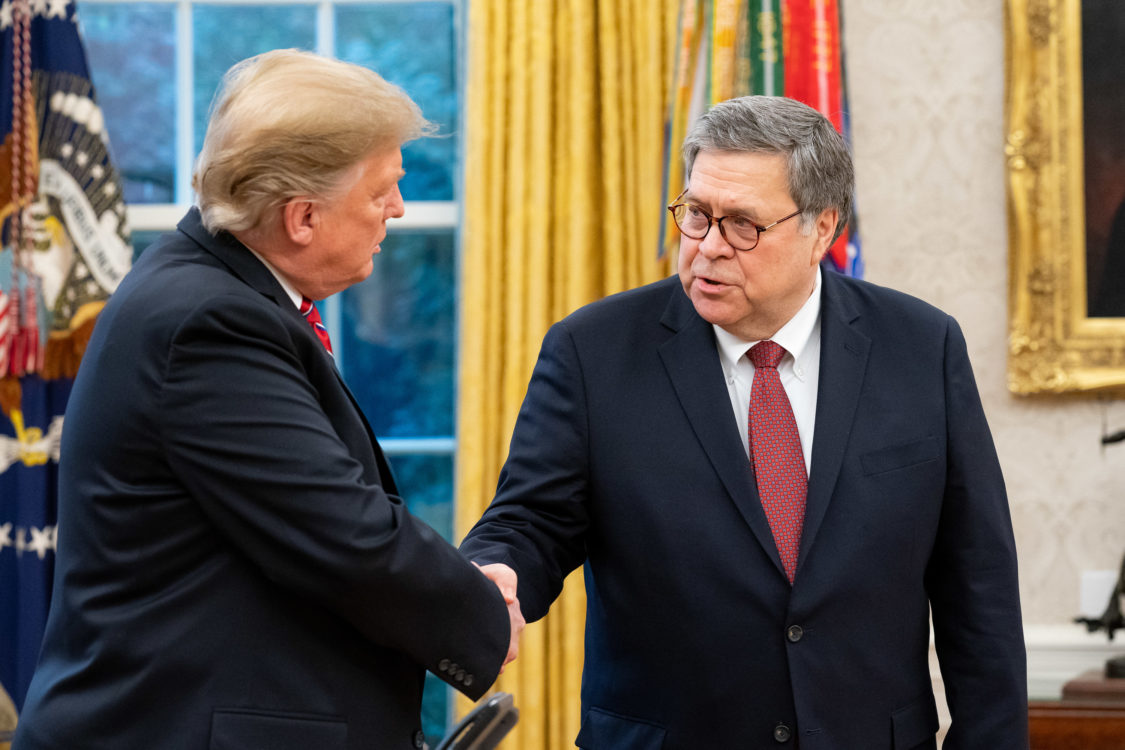 In 2005, the United States Department of Defense announced a list of excess military bases that it wanted to close as part of a cost-saving measure. Anyone who has lived near a closed base will appreciate that this is an incredibly disruptive thing for communities who lose an important employer, community members, both in uniform and their families, and a source of pride—an operational military unit in their home-town that embodies all of America's ideals. For these reasons, base closures are almost always opposed by elected-officials in their own state or district. So when a base in Massachusetts was on that list in 2005, the whole delegation went to work to save the base.
And we won. The base was taken off the list and kept open. But the Base Re-Alignment and Closure (BRAC) Commission moved the fighter squadron from the base. I still remember the conference call with staff from the governor's office as well as the other offices in the Massachusetts delegation. It had never occurred to us that we could save the base and lose the fighter squadron. We kind of scratched our heads, and licked our wounds, and tried to make sense of the decision.
Then one of the voices on the call reminded all of us that we set out to save the base, and the base had been saved. In that moment, we had our story to tell the world: our bosses, acting in the greater interest of the country and the Commonwealth of Massachusetts, had convinced the august members of the BRAC Commission that the base was too important to close.
It was technically true. It was also spin.
I found myself thinking about that story this weekend, when Attorney General William Barr released his summary of the Mueller report. Ultimately, I expect we'll find his top-lines to be technically true. But I also expect, once we have the benefit of the full report, that we will recognize his summary as spin.
Truth be told, this is exactly what I've worried about publicly over the last month.
Just last week, I cautioned everyone to resist being sucked into the spin, to wait until we've actually seen the Mueller report—not the Barr summary of the Mueller report, not some leaked excerpt of the report (because we know that's coming), and certainly not some uninformed speculation about the report.  The reality is that everyone talking about the Mueller report on television, on the radio, and in the press right now is speculating.  Everyone. No one has read what Mueller actually wrote.
About a month ago, I warned about the power of narratives in politics.  The candidate who characterizes an issue or an opponent first, is likely to set the dominant narrative around that issue because it's much easier to set the record than to correct the record.  That why the president was so quick to declare that he had been completely exonerated by Mueller.  I read the Barr summary, and on the obstruction charge, even Barr's letter to Congress makes it clear that the investigation did not exonerate the president. 
Spin is a fact of life in politics. We don't have to love it to realize that we're unlikely to eliminate it. But as an informed citizenry, we have the duty, at minimum, to think for ourselves.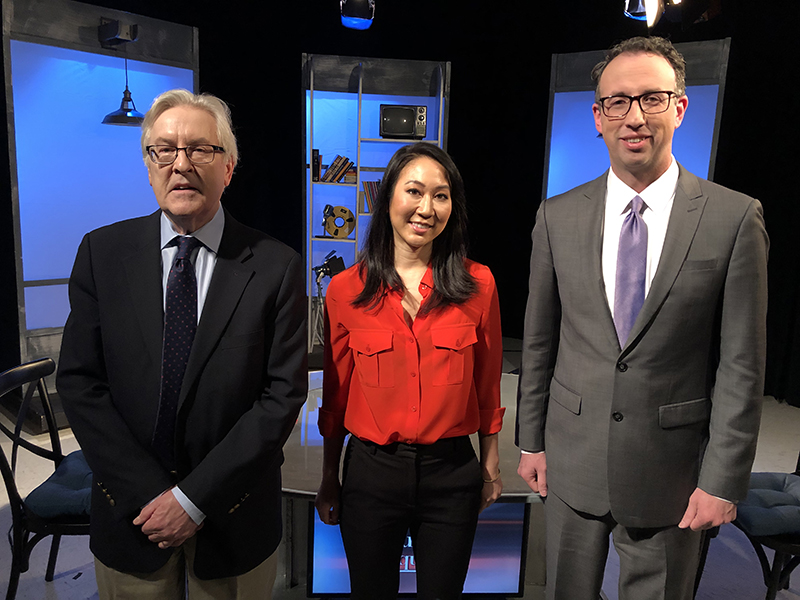 Air Dates: March 25-31, 2019
Public understanding of healthcare is driven principally by our own personal experience—and that of our loved ones—with doctors, nurses, and hospitals—and for many, it can feel overwhelming. Dr. Helen Ouyang is an emergency room doctor at one of America's best hospitals, but admits she found it difficult to access the healthcare system when she had her own health scare.
Helen Ouyang, M.D., M.P.H., is an Assistant Professor at Columbia University Medical Center, where she works full-time as a practicing emergency physician.
Dr. Ouyang earned her Medical Degree from Johns Hopkins, her Master of Public Health from Harvard, and completed her emergency medicine residency training at Harvard, at the Brigham & Women's and Massachusetts General Hospitals. She enjoys writing about wellness, global health, and complex humanitarian emergencies, and has contributed to The New Yorker, The Lancet, The Philadelphia Inquirer, The Huffington Post, and MindBodyGreen in addition to numerous academic journals.
Some of Dr. Ouyang's work:
"My Patient's Sisters" – The New York Times
"Seeking Painkillers in the Emergency Room" – The New York Times
"Where Health Care Won't Go: A tuberculosis crisis in the Black Belt" – Harper's Magazine
"Story in the Public Square" broadcasts each week on public television stations across the United States. A full listing of the national television distribution is available at this link. In Rhode Island and southeastern New England, the show is broadcast on Rhode Island PBS on Sundays at 11 a.m. and is rebroadcast Thursdays at 7:30 p.m. An audio version of the program airs 8:30 a.m. & 6:30 p.m. ET, Sundays at 4:30 a.m. & 11:30 p.m. ET on SiriusXM's popular P.O.T.U.S. (Politics of the United States), channel 124. "Story in the Public Square" is a partnership between the Pell Center and The Providence Journal. The initiative aims to study, celebrate and tell stories that matter.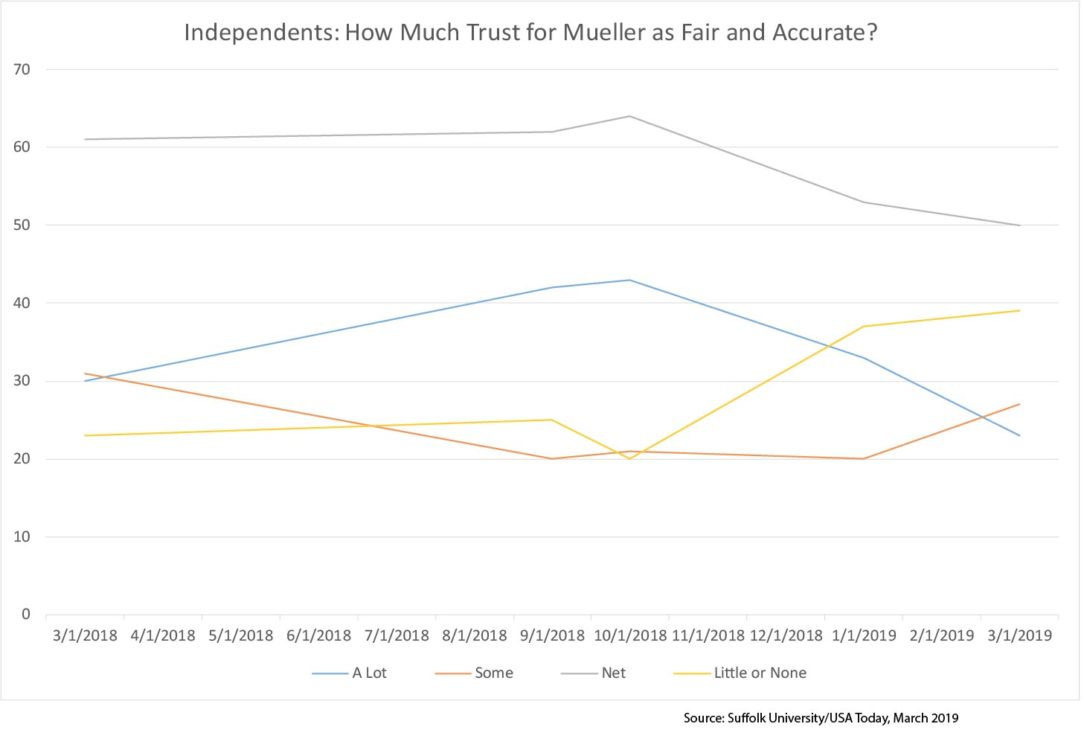 There is a competition underway to condition the American public's response, in advance, to whatever Special Counsel Robert Mueller ultimately reports.  For the president and his allies, the message has been consistent: it's a "witch hunt."  For Democrats, after championing the integrity of Mueller's investigation for months, there seems to be an effort, now, to manage expectations.
The president's use of the term "witch hunt" in relationship to the Mueller probe began in earnest with the appointment of Robert Mueller in the late spring of 2017, but it took off on Twitter after the FBI raided Michael Cohen's home and office in April of 2018. As indictments, guilty pleas, and convictions have mounted, so has the president's use of the term "witch hunt" to undermine the public's confidence in the investigation. The president's strategy is unmistakably political, designed to condition the public's response so that enough Americans doubt the integrity of the investigation to protect his presidency—no matter what Mueller finds.
There is some evidence that the president's efforts are gaining ground. Over the weekend, the president was quick to tweet a headline from a Suffolk University/USA Today survey that found 50% of respondents agreed with the president's characterization of the Mueller probe as a "witch-hunt."  A number of other pollsters were quick to point out flaws in the way the question was asked (it was "multi-barreled," meaning the phrasing of the question could skew results by giving the respondent more than one clause with which they might agree), but if we take that same survey and look at a different question—how much trust do respondents have in "Robert Mueller and his investigation to be fair and accurate," we see a softening over the last year of the trust Independents and Republicans express for Mueller's fairness and accuracy:
Republicans expressing little or no trust in the Mueller investigation grew by 11% over the last year, from 44% to 55%.
Independents expressing little or no trust in the Mueller investigation grew even more, by 16%, from 23% to 39%.
Those are substantial moves far outside the margins of error in these surveys.
In other words: this is a tremendous example of the power of story in the public square, because the president has thus far succeeded in raising Republican and Independent's skepticism about the Mueller investigation in the same time-frame that Mueller has chalked up an impressive array of indictments, convictions, and guilty-pleas.  Over the last 13 months alone, Mueller:
indicted 13 Russian nationals and 3 Russian entities for interference in the U.S. election (2/16/2018);
received a guilty plea from former Trump Deputy Campaign Chair, Rick Gates, on multiple charges of conspiracy and lying to investigators (2/22/2018);
brought charges against former Campaign Chair Paul Manafort and Konstantin Kilimnik, a former aide to Manafort suspected of ties to Russian intelligence (6/8/2018);
indicted 13 Russian intelligence officers for hacking and releasing DNC emails in 2016 (7/13/2018);
convicted Paul Manafort on 8 counts of fraud (8/21/2018);
received a guilty plea from the president's personal attorney, Michael Cohen, for lying to Congress about the Trump Organization's efforts to build a Trump Tower in Moscow (11/29/18) and ultimately saw him sentenced to 3 years in prison (12/12/18);
indicted the president's long-time friend and political advisor Roger Stone (1/25/2019); and
saw Manafort sentenced in two separate cases to 7 years in prison (3/2019).
Against these events and facts have been arrayed the tweets of the president and the coverage of Fox News, which Philip Bump, writing in the Washington Post earlier this week, shows from the same Suffolk University/USA Today survey correlates to skepticism about the Mueller investigation.
Part of what's going on here is that it's really difficult to understand complex issues like a sprawling, heavily classified investigation.  And so messages, simply and consistently delivered will shape the way we receive new information on that topic.
I've avoided predicting anything about the Mueller investigation's outcome since it started and I'm not going to change that today.  Eventually, we'll get some version of findings from the special counsel beyond the substantial record already available from court proceedings.  But when that day comes—whether it's this week or next month, or a year from now—we all need to set aside our biases and the messaging we've heard from our fellow-partisans, and take the time to really process what's being said and think for ourselves.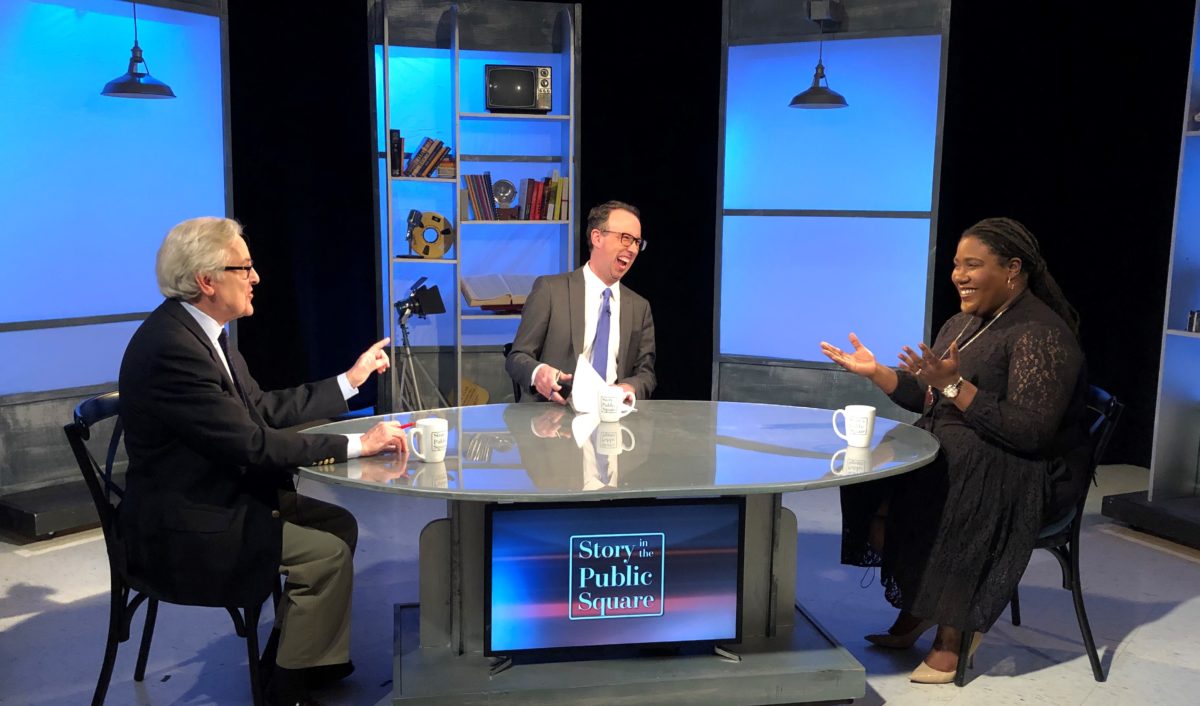 Air Dates: March 18-24, 2019
Schools across America face an increasingly diverse student population while deep-seated institutional biases endure. Darnisa Amante argues that successful leaders who dig deep and unpack their own experiences with race and bias can help tear down the barriers of institutional racism and make schools better.
Dr. Darnisa Amante is an educational and racial equity strategist who is deeply committed to the study of culture; innovation; and adult development. Since earning her master's degree in Anthropology from Brandeis University, and her doctorate from Harvard's Educational Leadership Doctorate (Ed.L.D.), Dr. Amante has honed her knowledge of culture and adult development to transform organizational and school cultures on issues of equity; change management and re-design. Dr. Amante is founder and the CEO of The Disruptive Equity Education Project (DEEP), based in Manchester, N.H.
DEEP is a professional development and strategy organization that is focused on the intentional, developmental, and complex work that is associated with changing mindsets around equity and dismantling systemic oppression and racism. As an organization, we believe that if the work of equity is not personal, intentional, and carefully planned then it will not be sustainable. To attain lasting results, DEEP engages leaders across school systems; students; parents; and organizations focused on equitable organizational change in transformative workshops. Our workshops challenge conceptions of inequity and reframe the task of achieving equity and racial equity. We build opportunities for individuals and teams to explore individual roles and team roles in dismantling inequity in their own communities.
"We work together to change mindsets around equity and dismantling systemic oppression and racism,"
Said Amante, "Most importantly, the work that we do at DEEP is about bridging stronger connections to humanity; embracing the challenges of inequity with love and care; and offering key insights and strategic interventions to ensure that our work is sustained over time."
"Story in the Public Square" broadcasts each week on public television stations across the United States. A full listing of the national television distribution is available at this link. In Rhode Island and southeastern New England, the show is broadcast on Rhode Island PBS on Sundays at 11 a.m. and is rebroadcast Thursdays at 7:30 p.m. An audio version of the program airs 8:30 a.m. & 6:30 p.m. ET, Sundays at 4:30 a.m. & 11:30 p.m. ET on SiriusXM's popular P.O.T.U.S. (Politics of the United States), channel 124. "Story in the Public Square" is a partnership between the Pell Center and The Providence Journal. The initiative aims to study, celebrate and tell stories that matter.
In the late 1990s, juvenile elephants were killing white rhinos in the game preserves in South Africa. Park rangers were mystified. As they grappled with what to do—including killing several of the offending elephants—the rangers stumbled on a thought: the juvenile elephants had been culled from their original herds and released into new parks without being socialized by older elephants. In effect, they hadn't learned how to behave properly as elephants. So the rangers introduced some fully mature bull elephants into the parks—and they got the juveniles into line and the young elephants stopped killing white rhinos.
I love this story because it's true and because it works as a metaphor on so many levels.
In my own career, I have been blessed to have great mentors—I'll decline the temptation to call them bull elephants—people to show me the ropes, to encourage me, to offer criticisms. Literally in every job I've had, I've had mentors: as a defense policy analyst; as a journal editor; as a non-profit executive. When I worked in the U.S. Senate, one of my jobs was to manage constituent requests for defense appropriations—earmarks as they have been called—and that's not a skill I developed while getting my doctorate.
But I had a colleague on the Senator's staff who knew how to blend a desire to help constituents with a hard-nosed sense of what the nation needed. He showed me how to conduct a constituent meeting; when and how to push back when constituents were being unreasonable; how to manage expectations; how to deliver good news and bad news; how it never helped to sugar-coat the bad; how to work with appropriations staff members, and so forth. And even after I thought I had it all figured out, I always found value in sitting down with him to talk and to learn. There is always more to learn.
Especially in launching "Story in the Public Square" we've benefited from the support of mentors. Perhaps none more so than Llewellyn King.
In the summer of 2016, he gave us 6 episodes of his show, "White House Chronicle" to use as a test bed for "Story in the Public Square." We had already failed at producing a couple of pilots the year before, but Llewellyn lent us his crew, his set, and his distribution networks so we could learn how it was done. As a result, the first six episodes of "Story in the Public Square," were really special editions of "White House Chronicle."
In an industry that has a reputation for being cut-throat and mean, Llewellyn King was gracious, and generous with his time and spirit. Whenever I see him, he still is.
Interestingly, one of the things we talked about in taping an episode of "Story" with Llewellyn was the crop of new, young Democratic members of the House. Llewellyn is very impressed by the raw talent that some of these members exhibit, but he thinks they have more work to do to really learn their craft. In other words, they need some seasoning—some mentoring, if you will.
Former Senator John Warner once lamented to me and another staffer on the margins of a dinner that the Senate no longer had a formal mentoring program for its freshmen members. I don't know if that's still the case, but he reminisced about learning the way the institution works from former colleagues who had been in the Senate, and understood that you may need someone tomorrow who is against you today.
That's where Llewellyn King's sense of young members of congress needing to work at their craft is most apt. Young members, full of idealism and the courage of their convictions, may be tempted to call out members of the other party—or even their own party. We've seen some of that already, but we've also seen established members like Elijah Cummings tell everyone to calm down.
Legislative success isn't often the result of persuading others of the rightness of your views, it's not about winning arguments or scoring points. Legislative success is the result of finding common ground on things you want to get done. Poisoning the well with invective and insults and personal attacks is a sure-fire way to make sure you accomplish very little as a legislator.
Essentially, we're talking about civility. There are some who will greet it with scorn and frustration. But civility doesn't cheapen debate; civility makes productive debate possible. That's what good mentors would tell freshman members of the House and Senate, regardless of their party.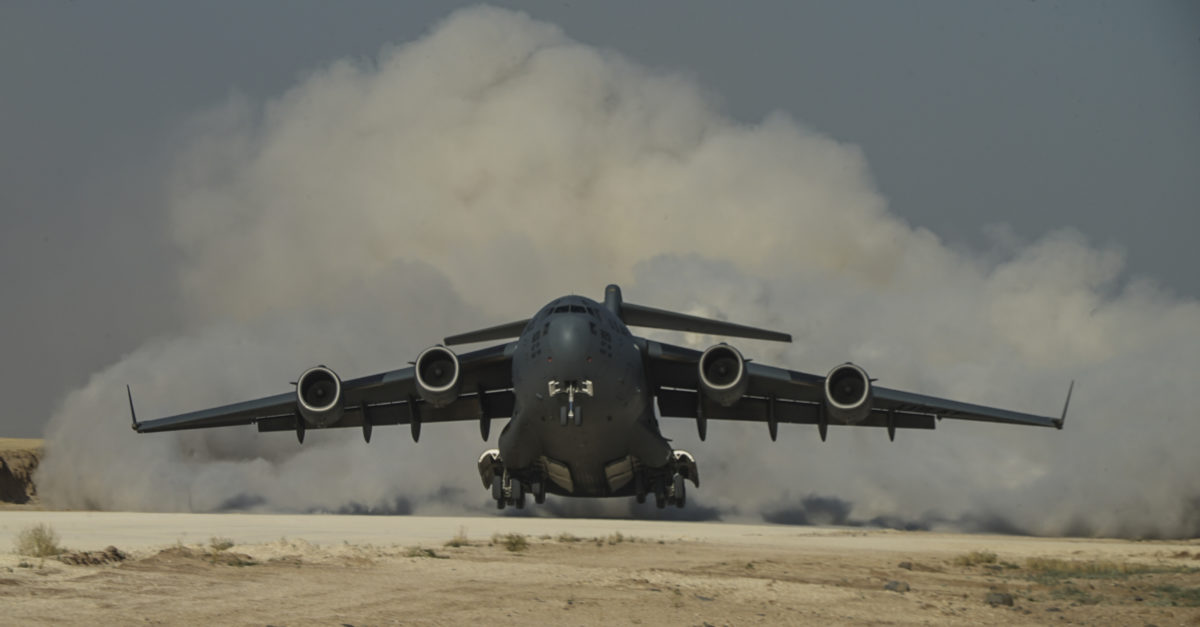 We're going to get out of the Syrian war the same way we got in: without a strategy to do so.
I've said before that the president's refusal to engage in a policy process is troublesome in the extreme. Structured policy processes serve to add discipline to a decision-making process, to surface unintended consequences, and to ensure that whatever decisions are made for the nation are thoroughly vetted and thought-through.
That's why it was so alarming the week before Christmas when the President announced, via tweeted-video and in an end-run on the professionals in the U.S. military and State Department, that he was withdrawing all U.S. forces from Syria immediately. The decision alarmed our allies in the region and around the world. It compelled Secretary of Defense James Mattis to resign, along with Brett McGuirk, the State Department diplomat responsible for coordinating the anti-ISIS coalition.
A few weeks ago, the White House intimated that there would be a residual force left in Syria. This week, we learned that the president confirmed that decision in a hand-written note on a letter sent by Senator Lindsey Graham.
This news got me thinking about the way the United States entered the war in Syria, because as much as there is no strategy guiding our way out, there was no strategy guiding us in, either. President Obama drew a red-line about Syria's use of chemical weapons, and then, after their use was confirmed, backed-away. At the time, President Obama explained that it wasn't time to get a Congressional authorization to use force because, as he put it, "We don't have a strategy, yet."
It was a remarkable moment of candor, if we want to be generous, or it could be seen as a colossal failure of national security planning. The adversaries we faced were (and are) extremists who behead journalists, enslave women, crucify non-believers, and summarily execute their opponents. In the second-decade of the 21st century, we're talking about an armed force in the Middle East converting by the sword and murdering those who resist.
The critical tension is this: the American military, once given the order and the resources, can crush an opponent's forces. And the reality is that since the strategy was created in the last years of the Obama administration, the advances against ISIS have been long and sustained even into the Trump administration. But we have not crushed the ISIS ideology—the core set of stories that animates ISIS' actions and attracts new recruits.
This is where a lack of strategy gets you: we're left, across two administrations, asking the same set of questions. What happens when the American forces come home? How does the application of military power—or the abandonment of that application—advance our political objectives? If we don't know the answer to that question, then the conditions that gave rise to extremism will linger and just as ISIS rose from the ashes of al Qaeda in Iraq, another extremist organization will rise from the ashes of ISIS.
Strategy is about more than battlefield success. The statesmen who dominated American foreign policy at mid-century were seasoned. They had seen the world convulsed by two world wars. In the Second World War and in the then-emerging Cold War, the challenges facing the United States were not simply planes and tanks and soldiers, but ideas that threatened the liberal order dominant in the West. Kennan saw the military task as containing Soviet power. President Eisenhower built on Kennan's containment policy and instituted a sustainable national security strategy that sought to win the struggle with the Soviets over 30 years or more by emphasizing the ideals and stories that animated the West. It worked.
Eisenhower liked to remind people that plans are meaningless; but planning is everything. The same can be said of devising a strategy—it helps set priorities and identify critical allies, it forces us to think about resources, and it familiarizes its user with the terrain ahead before setting off into the unknown.
Whether we're getting into or out of a war—or even just navigating peacetime—the United States needs to be guided by a sound-strategy that addresses the core sources of insecurity. Our inability to marshal a coherent strategy to counter extremist-ideology is a bipartisan scandal.