Newport, RI – The Pell Center is part of the winning team of a $45,739 grant from the Pulitzer Prize Board to the Rhode Island Council for the Humanities through Pulitzer's Campfires Initiative for the program series What is the 21st Century Essay? An exploration of the changing nature of journalism and the humanities in the digital age, What is the 21st Century Essay? programming will thematically focus on environmental … Read More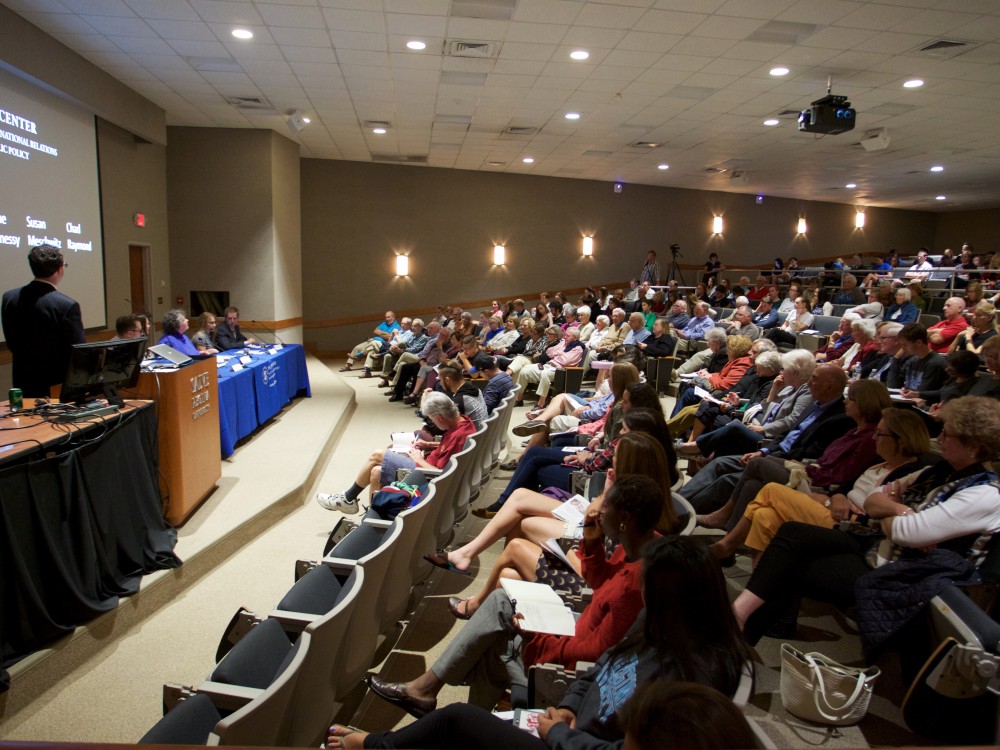 The first event is a screening of "This Changes Everything" on January 26, 2016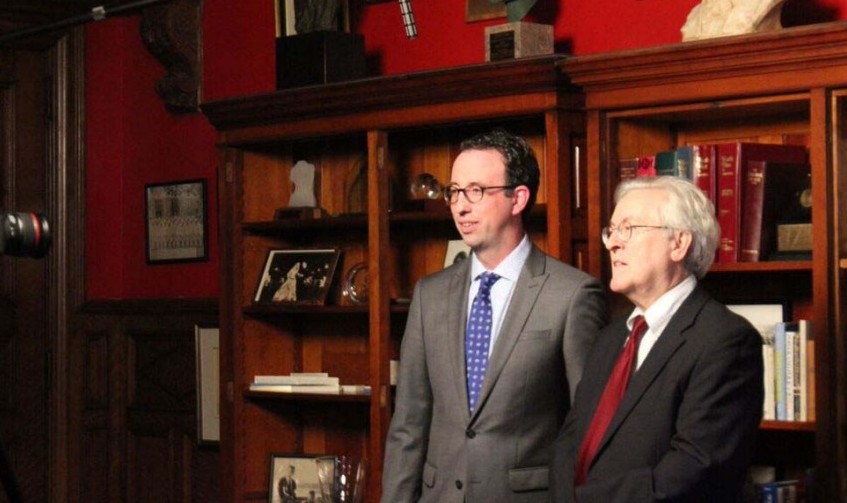 Newport, R.I. – The resurgence of racial tension across the United States and the explosion of nativism in American politics have been named the Pell Center National Story of the Year. These often-intertwined narratives dominated headlines and the public discourse during much of 2015, a year that saw the country still grappling with issues of identity, race and religion that predate the founding of the republic. From the police shooting … Read More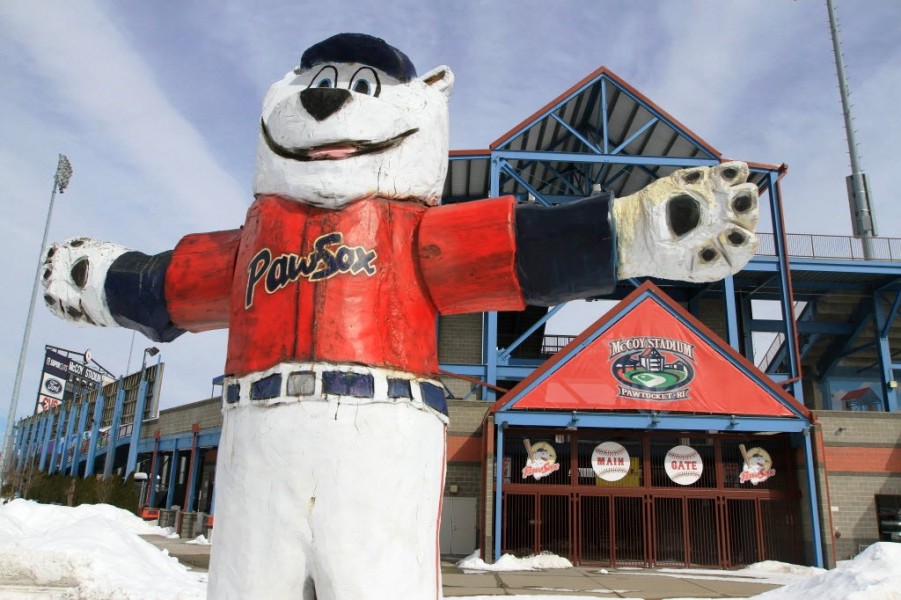 NEWPORT, R.I. – The sale of the Pawtucket Red Sox and the team's possible move from that city, potentially to another state, has been selected as the Pell Center's Rhode Island Story of the Year. The Triple-A affiliate of the Boston Red Sox, the Pawsox have been a Rhode Island sports and cultural institution for decades. So it was fitting that the February announcement of the sale of the team … Read More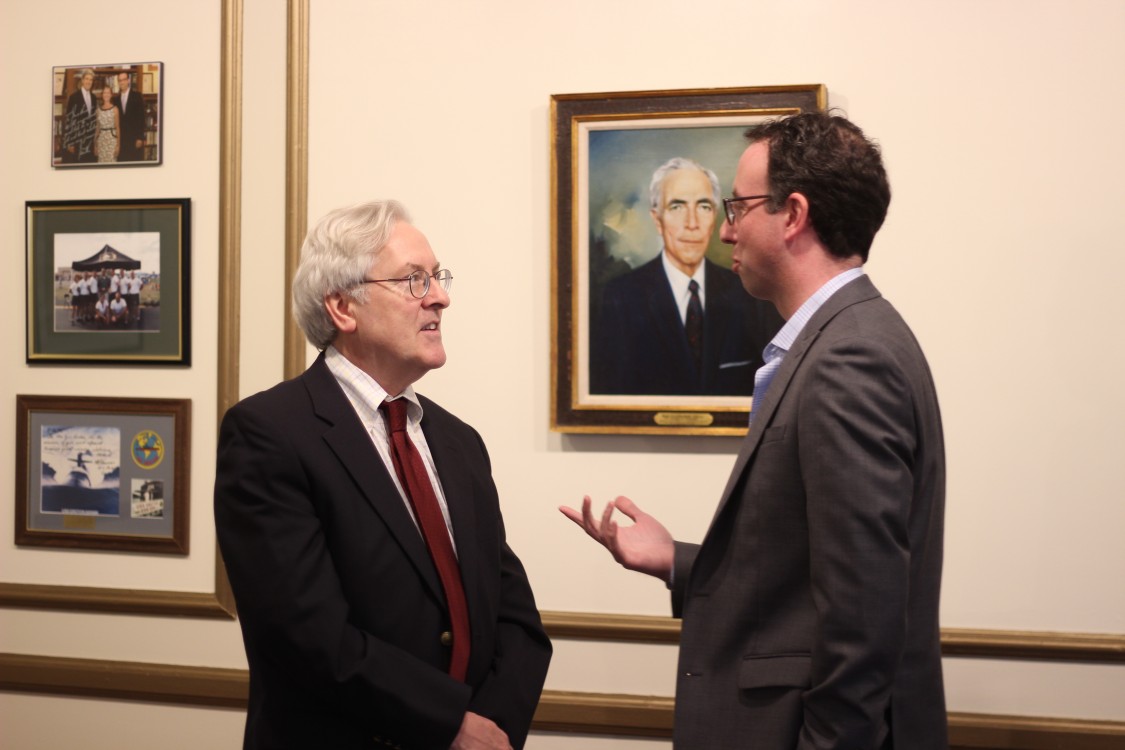 Executive Director Jim Ludes and Visiting Fellow G. Wayne Miller discuss "Car Crazy: The Battle for Supremacy between Ford and Olds and the Dawn of the Automobile Age", Miller's most recent published work. Miller is the Director of the "Story in the Public Square," a year-round initiative to study and celebrate public storytelling. Play below: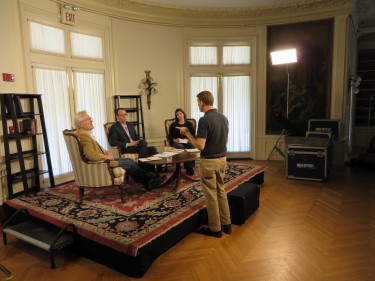 Go behind the scenes as the Pell Center tapes the pilot episodes of "Story in the Public Square," scheduled to air on Rhode Island PBS in Fall 2015.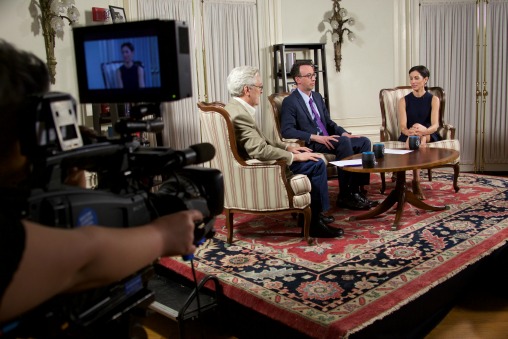 The Pell Center at Salve Regina University has announced its latest undertaking—a talk show that interviews today's best storytellers about their creative process and how their stories impact public understanding and policy.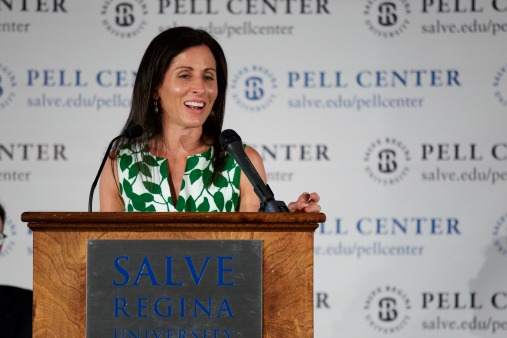 NEWPORT, R.I.—Lisa Genova is on a mission.  The Harvard-trained neuroscientist and author of four best-selling novels, including Still Alice and the recently published Inside the O'Briens, wants to use the books she writes to change lives, end stigma, and create a world where we can talk about survivors of Alzheimer's and other neurological diseases and conditions. Genova was honored for her work with the 2015 Pell Center Prize for Story … Read More
Story Day is the annual conference for Story in the Public Square, a partnership between the Pell Center and The Providence Journal that studies and celebrates public storytelling. Story Day 2014 examined moving images: animation, feature documentary and television, as well as short documentary and video. Through an engaging and interactive series of discussions with accomplished storytellers, the audience took part in a fun and informative day that also featured … Read More
G. Wayne Miller, Pell Center visiting fellow and Story in the Public in the Square director, is a storyteller in his own right. A staff writer for The Providence Journal,  Miller shares powerful accounts of individuals, families and loved ones affected by mental health issues and serves as an advocate for mental healthcare reform throughout Rhode Island and in the United States. Miller has also published several books, including Toy … Read More