One year into the Trump administration, can one detect a clear Trump Doctrine guiding U.S. foreign policy? If not, why not? And if so, what are its guiding principles and overarching goals? How might it differ from–or resemble– other U.S. presidential administrations throughout history? On March 07th, the Pell Center will convene a panel of close observers of Trump's foreign policy to debate this issue. The event will be chaired by … Read More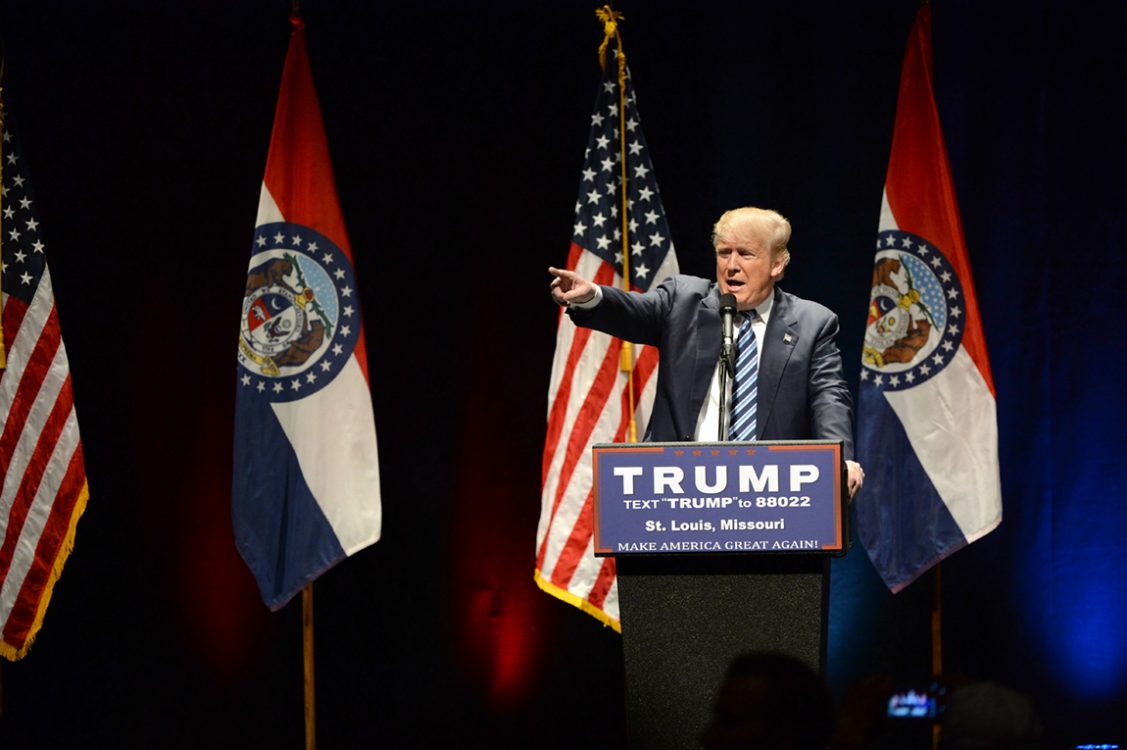 As a tumultuous year comes to a close, Senior Fellow Iskander Rehman takes a deep look at some of the more profound transformations underway under the Trump administration—whether  in the realm of politics or foreign affairs. Rise of the Reactionaries: The American Far Right and U.S. Foreign Policy Many of Trump's core foreign policy beliefs are less unique than they seem at first, stemming from a longstanding reactionary tradition … Read More
Speaker: Cedric de Leon, Associate Professor of Sociology, Tufts University The rise of Donald Trump is just one case of a wider phenomenon. To understand contemporary American politics we must place it in comparative context. This presentation will put Trump's economic nationalism alongside the rise of the BJP in India, the MAS in Bolivia, and the Reform Party in Canada.
Panelists: Dr. Thomas Wright, director of the Center for the United States and Europe and a senior fellow in the Project on International Order and Strategy at the Brookings Institution Dr. James Goldgeier, Professor of International Relations and served as Dean of the School of International Service at American University On September 13th, the Pell Center will host Dr. Thomas Wright and Professor James Goldgeier for a conversation on U.S. foreign … Read More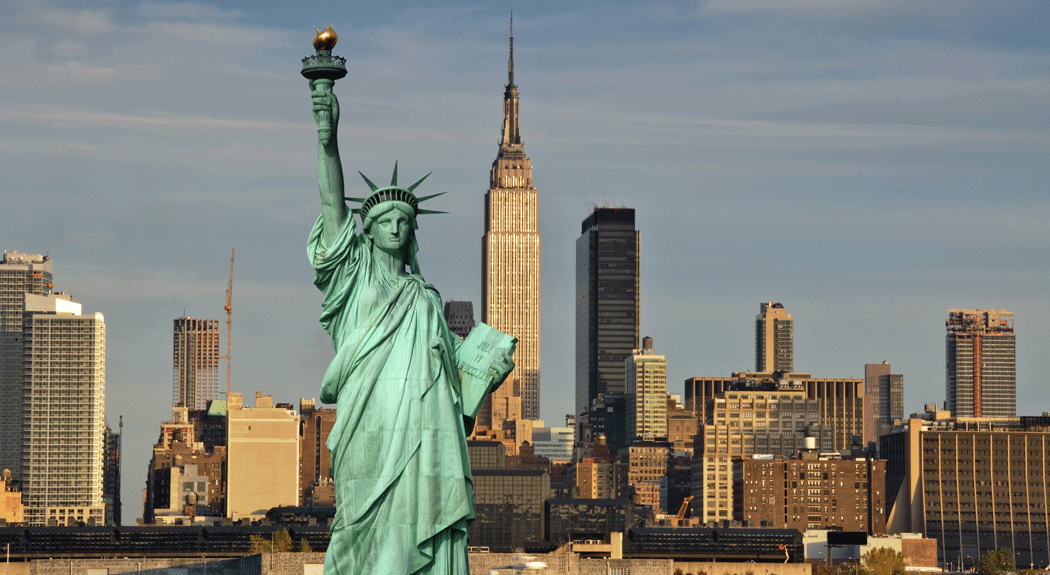 Statue of Liberty Caught in White House Immigration Row | BBC Trump Advisor Stephen Miller Undermines Poem's Connection to Statue of Liberty | NPR New York Today: The Politics in Poetry | The New York Times The stories we tell ourselves shape the way we think about ourselves—read any self-help book and you know that "self-talk," is a common refrain. When you tell stories about yourself where you are always … Read More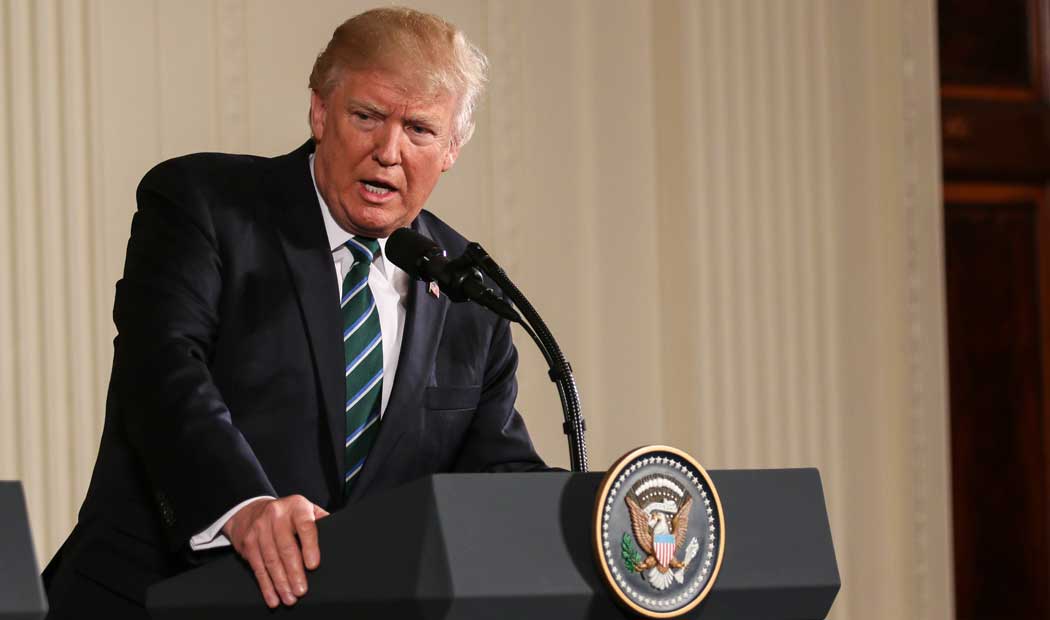 100 Days that changed America | CNN Trump Wants it Known: Grading 100 Days is 'Ridiculous' (but His Were the Best) | The New York Times A President's First 100 Days Really Do Matter | FiveThirtyEight.com As President Donald Trump reaches the 100th day of his presidency, the media is obsessed with assessing what the real estate tycoon has done. It's not surprising. In his first 100 days, President … Read More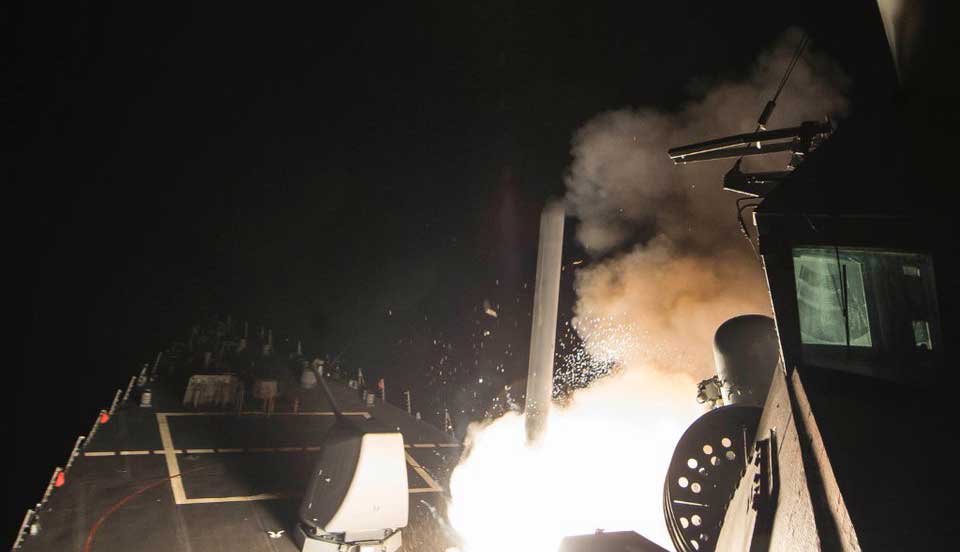 Brian Williams is 'guided by the beauty of our weapons' in Syria strikes | The Washington Post US strikes in Syria launched from USS Porter | YouTube Dozens of U.S. Missiles Hit Air Base in Syria | The New York Times Trump launches military strike against Syria | CNN Politics Friday morning the number thirty-one top trending video on YouTube, beneath asapSCIENCE: "Are you normal," celebrities eating hot wings … Read More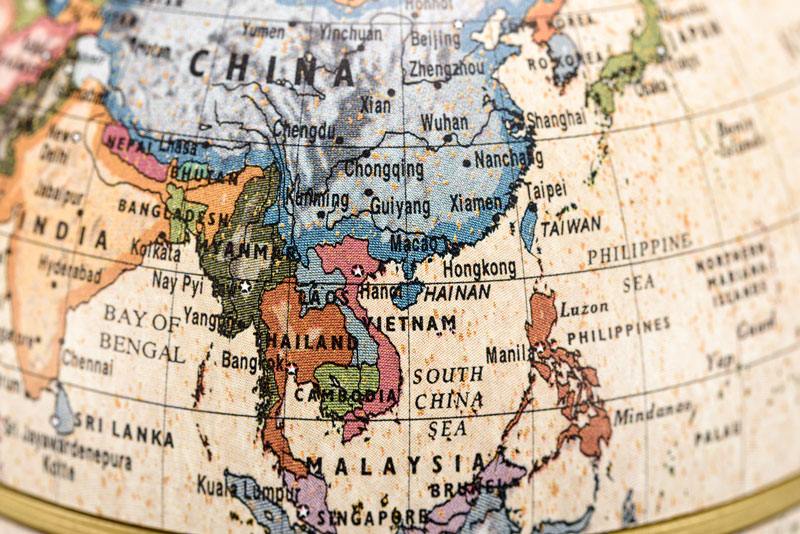 Panelists: Isaac Stone Fish, Senior Fellow, Asia Society Dr. Tanvi Madan, Director of the India Project, Brookings Institution Jeff Smith, Director of Asian Security Programs, American Foreign Policy Council Moderator: Dr. Iskander Rehman, Senior Fellow, Pell Center A panel of distinguished experts will discuss the future of the U.S. Asia Policy under a Trump Administration. In the course of the moderated discussion, the panelists will discuss issues such as the … Read More
Photo Credit: U.S. Air Force photo/Airman 1st Class Katrina Heikkinen American First: A Budget Blueprint to Make America Great Again | Executive Office of the President of the United States What Trump cut in his budget | The Washington Post The U.S. foreign aid budget, visualized | The Washington Post A budget is a moral document. It communicates in very real terms the values of the organization or individual who creates … Read More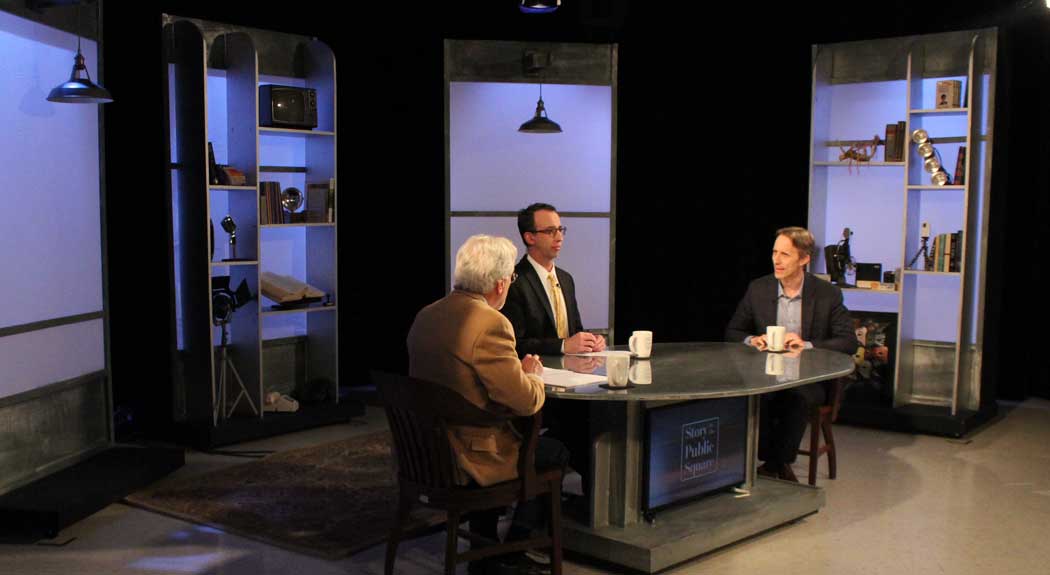 NYT financial journalist Michael Corkery helps make sense of financial stories affecting Americans everywhere.