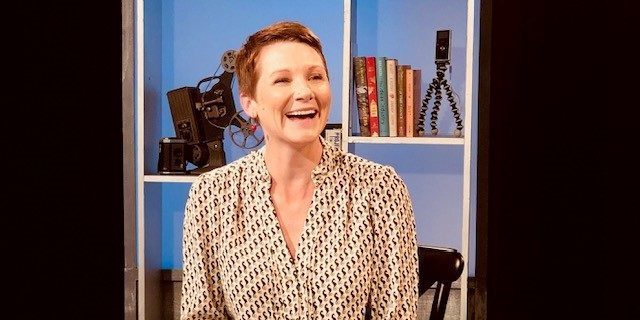 Air Dates: July 22-28, 2019
Poems provide readers with frames of reference, a lens through which to see the world. Maggie Smith shares the inspiration, personal experience, and context behind her award-winning poems, including her most-recent collection, Good Bones, which was published to critical acclaim.
Smith is the author of three books of poetry: Good Bones (Tupelo Press, 2017); The Well Speaks of Its Own Poison (2015); and Lamp of the Body (Red Hen Press, 2005). Her poems are widely published and anthologized, appearing in many publications, including: Best American Poetry, the New York Times, Tin House, The Paris Review, Ploughshares, Virginia Quarterly Review. In 2016 her poem "Good Bones" went viral internationally and has been translated into nearly a dozen languages. Public Radio International called it "the official poem of 2016."
Praise for Good Bones: "As if lost in the soft, bewitching world of fairy tale, Maggie Smith conceives and brings forth this metaphysical baedeker, a guidebook for mother and child to lead each other into a hopeful present. Smith's poems affirm the virtues of humanity: compassion, empathy, and the ability to comfort one another when darkness falls. 'There is a light,' she tells us, 'and the light is good.'" —D.A. Powell
"Story in the Public Square" broadcasts each week on public television stations across the United States. A full listing of the national television distribution is available at this link. In Rhode Island and southeastern New England, the show is broadcast on Rhode Island PBS on Sundays at 11 a.m. and is rebroadcast Thursdays at 7:30 p.m. An audio version of the program airs 8:30 a.m. & 6:30 p.m. ET, Sundays at 4:30 a.m. & 11:30 p.m. ET on SiriusXM's popular P.O.T.U.S. (Politics of the United States), channel 124. "Story in the Public Square" is a partnership between the Pell Center and The Providence Journal. The initiative aims to study, celebrate and tell stories that matter.
Related Posts